I participated in an Influencer Program on behalf of Mom Central for Nutri-Grain. I received product samples and promotional item to thank me for participating.
With five people in our family I feel like we're always on the move. Someone always has something and we're always running out the door trying to make sure we get there on time. My biggest struggle is often making sure Sawyer and I get a decent breakfast or mid morning snack when we spend the morning running from place to place.
I often want things I can grab easily and shove in my pocket I've become a huge fan of Kellogg's® products. Since we've tried all their varieties when we heard they were coming out with a new kind we were excited to give them a try!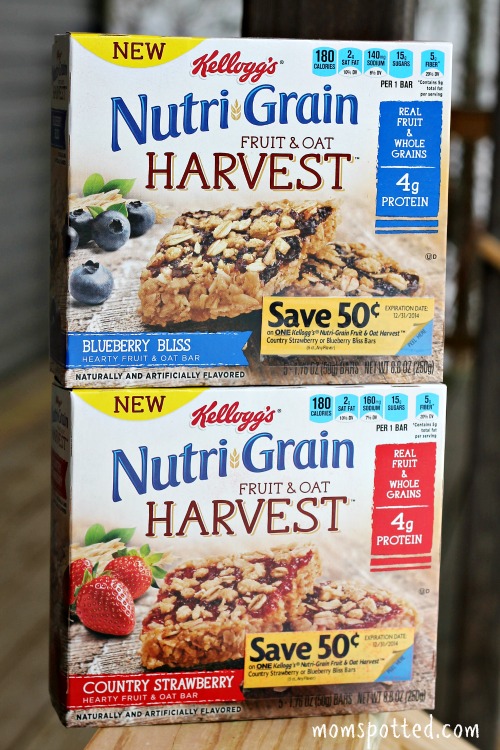 We were sent Nutri-Grain® Fruit & Oat Harvest Cereal Bars in both Country Strawberry and Blueberry Bliss. They contain 4 grams of protein and a hearty combination of real fruit and whole grains. This is a perfect combination to keep us satisfied until we're home and can eat lunch!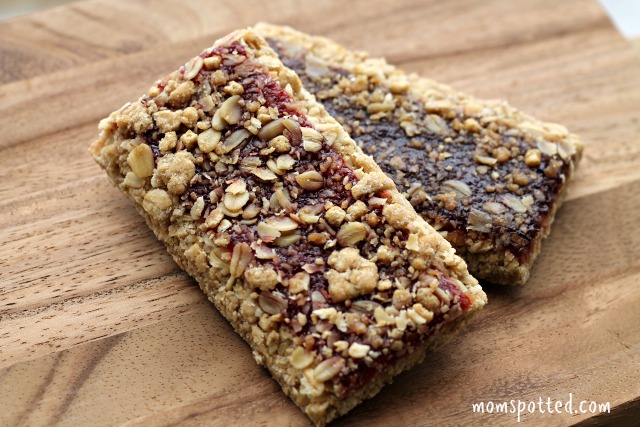 Don't these Nutri-Grain Fruit & Oat Harvest cereal bars look delicious? If you unwrapped them all and laid them on a tray these could even be passed off as homemade! I love that they have more fruit than other cereal bars and knowing they have more protein makes them perfect for after my morning work outs!
Sawyer loves Nutri-Grain Fruit & Oat Harvest cereal bars! He even knows where we keep them in the pantry and often will ask for them! As a mom I don't mind when he brings them to me because I like knowing that he's making a great choice that will get him through until lunch time!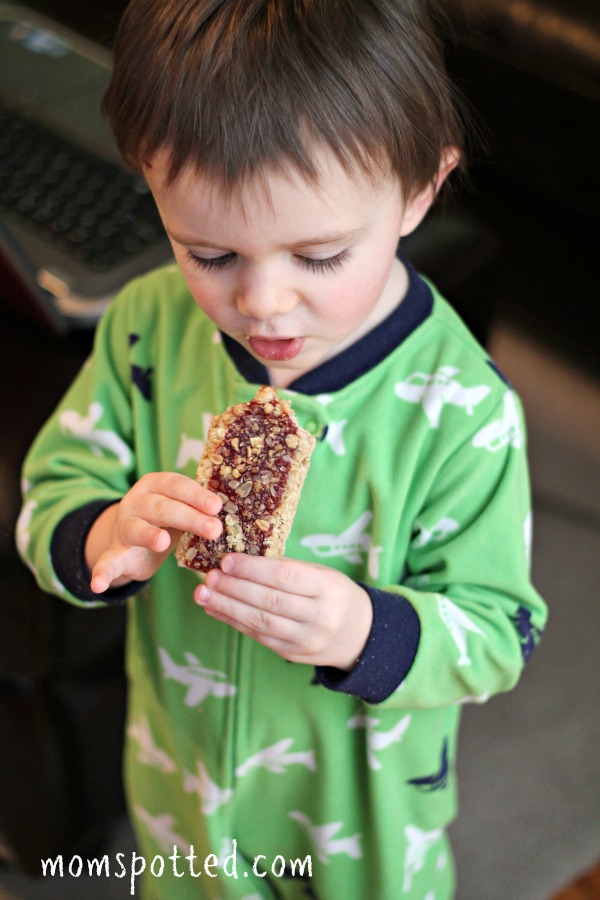 For more information make sure to follow Kellogg's® Nutri-Grain® on facebook! Right now select boxes even have $.50 cent coupons on them (like seen above) so keep your look out for them!
What's you're favorite go to Nutri-Grain snack?