Disclosure: I received compensation in exchange for this sponsored post with Global Influence. 
Shaving is a must do right?  It is a necessity of every beauty routine, especially shaving your arm pits.  But if I'm being totally honest, shaving my arm pits is such a huge pain!  I have really super sensitive skin.  After I shave my skin is usually really dry and irritated.  I want that skin to be smooth and pretty!  That includes the skin in my arm pits, I don't want my skin to be red, dry, and bumpy.  Not only is irritated, bumpy skin not pretty, it isn't comfortable either.  Especially with summer time and swim suits coming right around the corner I only want smooth underarms.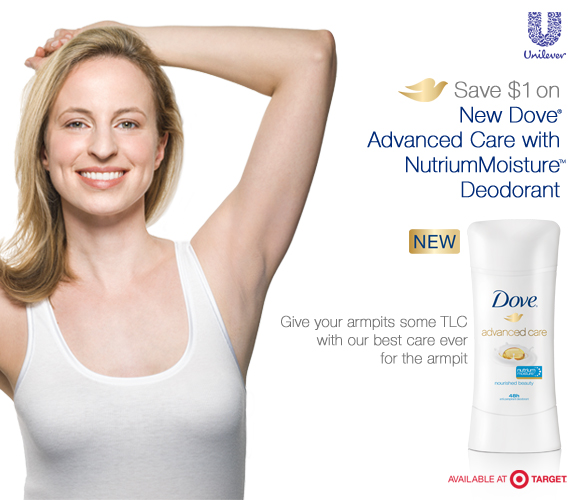 I have only used Dove deodorant for a long time now.  My underarms and I couldn't be happier.  The new Dove® Nutrium MoistureTM repairs and nourishes sensitive underarm skin, while offering 48-hour protection.  I love that Dove gives me the protection I need while also moisturizing and healing my sensitive skin.
Right now you can head to Target to get you and your armpits some sweet sweet relief and protection.  Join Dove® Deodorant & Change the Way the World Sees the Armpit, but before you do, go HERE to print a $1 off coupon on Dove® Deodorant at Target and to get product details.