I really love going to the spa.  I'm sure every woman does right?  Especially as a mom I really feel so refreshed after taking sometime for myself to be pampered.  There is nothing better or more relaxing than a facial, or pedicure.  My wallet however doesn't love the spa as much as I wish it would.  But I was able to review the Spa Sonic Skin Care System and I excited to bring a little bit of the spa treatment home!  It is an amazing 7 piece professional kit for your face and body.  It promotes younger skin, improves skin texture, and reduces pore size.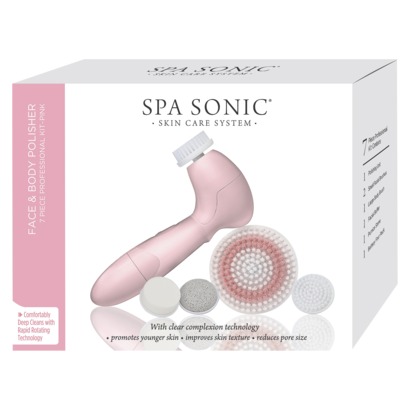 There are 4 different brush heads included in the package and they are all amazing! All of the brushes easily snap on and off of the polishing unit. There are two small brushes for the face, a large brush for the body, a pumice pad for rough areas, and a facial sponge for microdermabrasion and reduction of fine lines. The hand held polishing unit is a great size and is easy to hold.  4 batteries are included with the system to power the polishing unit so you can use it right out of the box!  It is also water proof and works great in the shower or bath tub.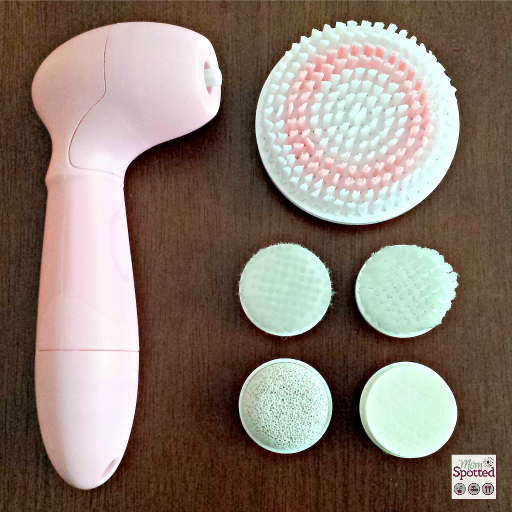 The Spa Sonic is specially designed with, clear skin technology and anti-irritating comfort bristles so you can use it everyday.  They are also really easy to keep clean.  I have noticed a huge difference in my skin.  During the winter especially I always tend to have really dry skin.  The facial and large body brush help me remove any dry dead skin and my skin is instantly smoother.  The bristles are so soft!  I have tried other hand held exfoliates that only irritated my skin because the brushes were too rough.  That has not been a problem at all with this Spa Sonic system.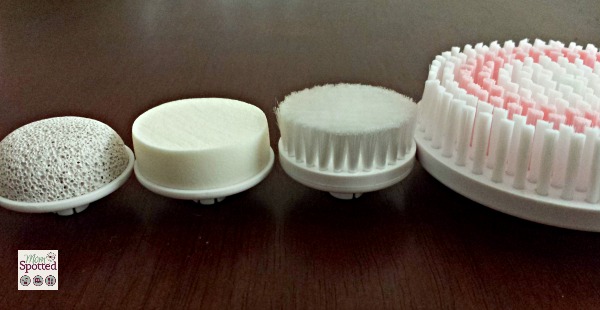 I really like the pumice pad for a at home pedicure after my kids are in bed.  It leaves my feet feeling so soft and it is really relaxing.  I have used the facial sponge to put on my moisturizer at night.  The facial sponge helps my skin better absorb whatever I put on it.  I have like that it evenly applies my moisturizer and I love how my face feels after I use it.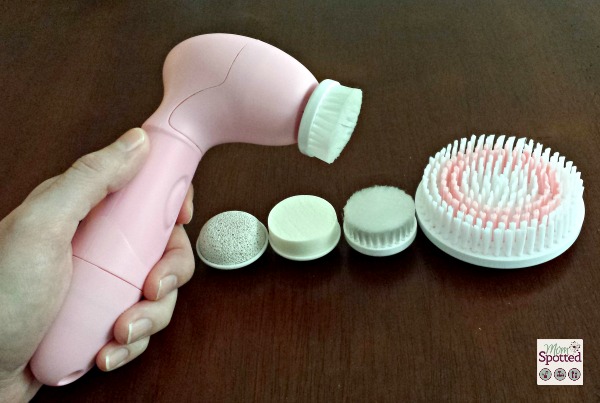 Spa Sonic is a 7 piece professional kit and is available at Target.com for $59.99.  But now through Feb 15th it is available for $38! That is such an amazing deal for all that is included. It is also available in pink, lavender, and white.  I have loved this system so much and have felt pampered head to toe.  This would make a great Valentine's Day gift for someone you love or yourself!