When I was pregnant and looking for which type of bottles we were going to use there was no question we would use Tommee Tippee Closer to Nature bottles.  I really like the compact size and that they are easy to hold.  Even when I could barely hold my head up from extreme sleep exhaustion I have never fumbled or dropped a Tommee Tippee bottle.  Most importantly Halli was exclusively breastfed, but sometimes mama needs a break! So I would pump and it was an easy transition for her to go from breast to bottle with Tommee Tippee.  She also had terrible reflux and my mind was at easy that Tommee Tippee bottles reduced air bubbles helping her tummy with any gas issues. 
Tommee Tippee has two new bottle editions with all the same features I love about them but with fun and stylish new designs.
First, Tommee Tippee has helped prepare us for winter with their darling and Limited Edition Snowflake Bottle and Pacifier Set, available exclusively at Target.  The winter-themed snowflake gift set includes 3-9 oz. Bottles and 2 pacifiers, and retails for $19.99 at Target. It'll get you and your baby all warmed up and in the mood for the coming holiday season!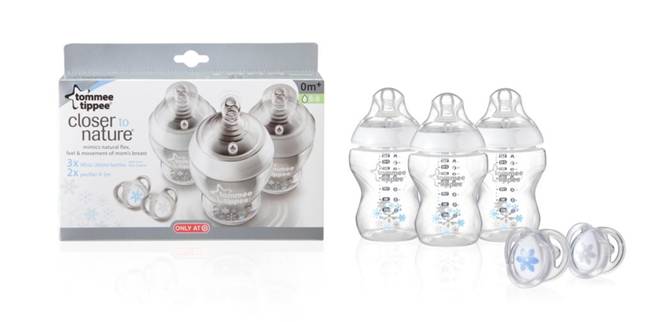 Tommee Tippee also has an adorable new line called Colour My World.  It is on-sale now exclusively at Babies R Us! The pack of 3-9 oz. Bottles comes in bright colors for both boys and girls and retails at $23.99.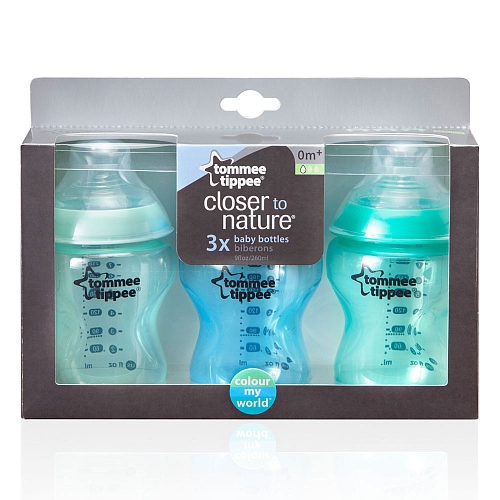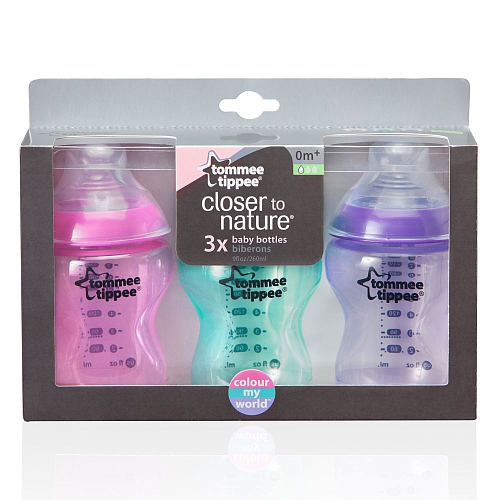 I really love both of these new designs.  They are so fun and will be a super cute addition in your bottle collection.