"I participated in a campaign on behalf of Mom Central Consulting for Soundfreaq. I received a Soundfreaq Sound Spot to facilitate my review."

I always struggle with gifts for my husband. My oldest son is getting pretty hard now too. One thing we all share and use often are our phones. We've all been sharing our radio units and I thought it would be nice if we finally had something just in our room. When I hear about the Soundfreaq Sound Spot Speaker I knew it would be a hit.
Want more music in your home? Sound Spot is the perfect companion speaker with a small footprint that fits just about anywhere and big sound that's "powerful, loud and accurate" (Mashable 7/21/13). Easy-to-play, Sound Spot is a portable, wireless home speaker with Bluetooth convenience and a built-in rechargeable battery. With a mid-century design inspiration, Sound Spot's clean, modern look complements your home décor while filling your house with your favorite music. Sound Spot is easy to take with you from room to room, making it fun to enjoy and share with everyone.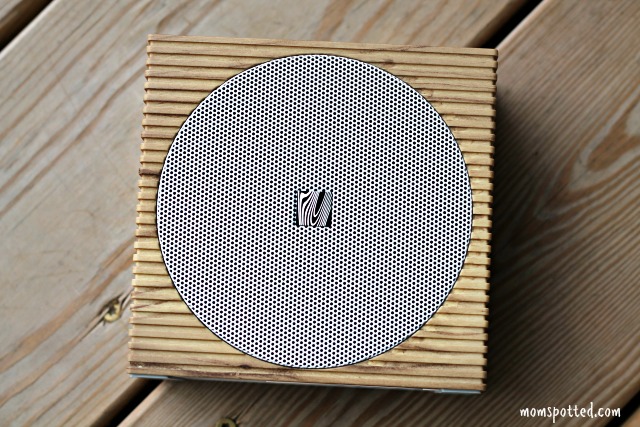 When it arrived I will say I was rather impressed. The quality of the speaker was a lot nicer then we had expected. The wood front wasn't cheap or fake looking in anyway. It looked really nice and the size was perfect. It came with everything pictured below. You should notice there is NO wall adapter. You will need to provide for one. You can use it wirelessly or with the input wire provided.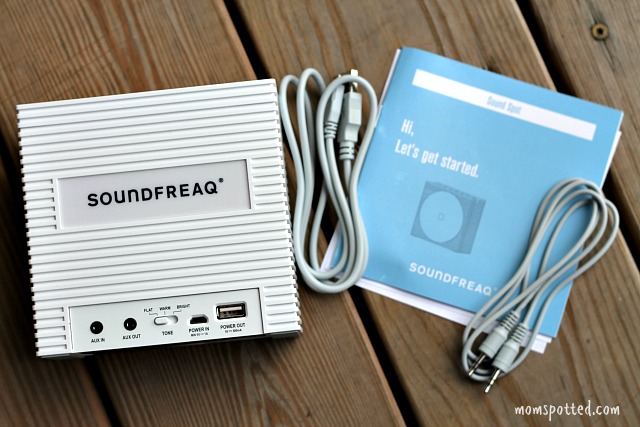 Set up was super simple. You plug the cord in the back. Connect to your wall charger. Turn on.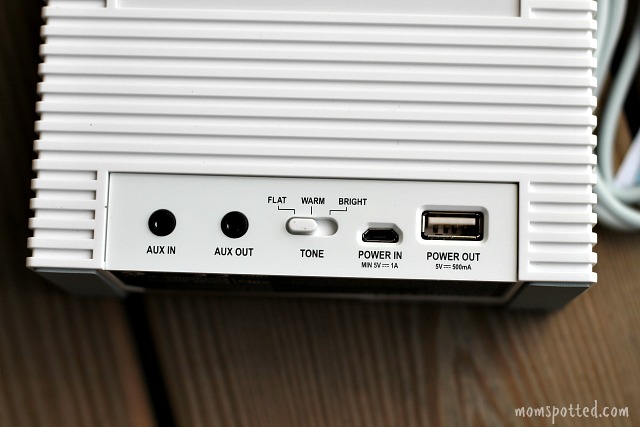 Using the buttons on the top. It has the option to be wireless. This is what I really like about this speaker from others we own. As long as it's already on, I can turn the music on at any time from where ever I am just by pushing play on my playlist on my phone. Setting it up was super simple too!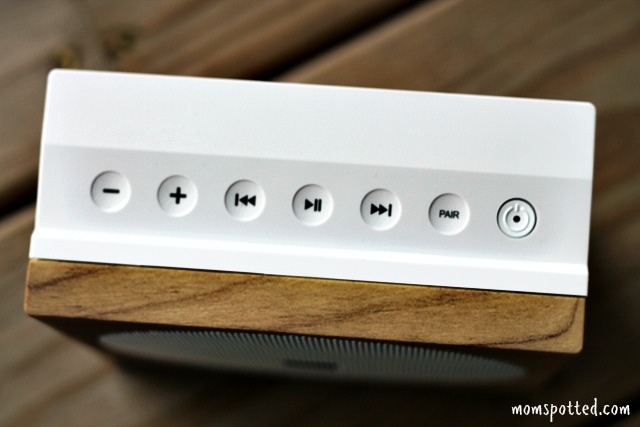 See the button that says "pair"? Push that. If you have an iPhone you'll go into settings, then blue tooth. You'll see 'Sound Spot' show up in your devices. Now hold down that "pair" button and click on the "sound spot" until it connects and looks like the second screen.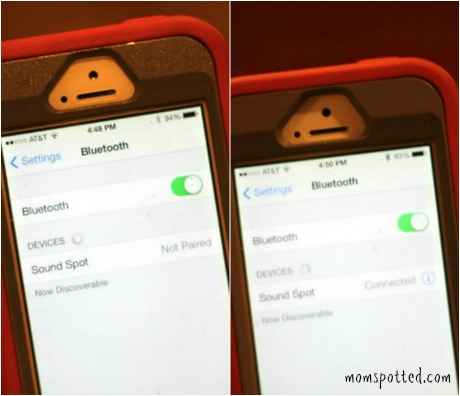 We actually have one under the tree as a gift this year too! We were really impressed by the quality and love the ease of accessing through my cell phone. It's smaller then another one we have and sounds more clear. I also like that I don't have to connect my phone. When I'm listening to music I'm usually working on something. Something I want to use my phone for. I like that I can keep doing what I'm doing and don't have to stop to go over to it to change the song or pause it to answer my phone or front door.
They retail for $69 and come in both wood and black. You can find them for purchase at Walmart and our affiliate Amazon.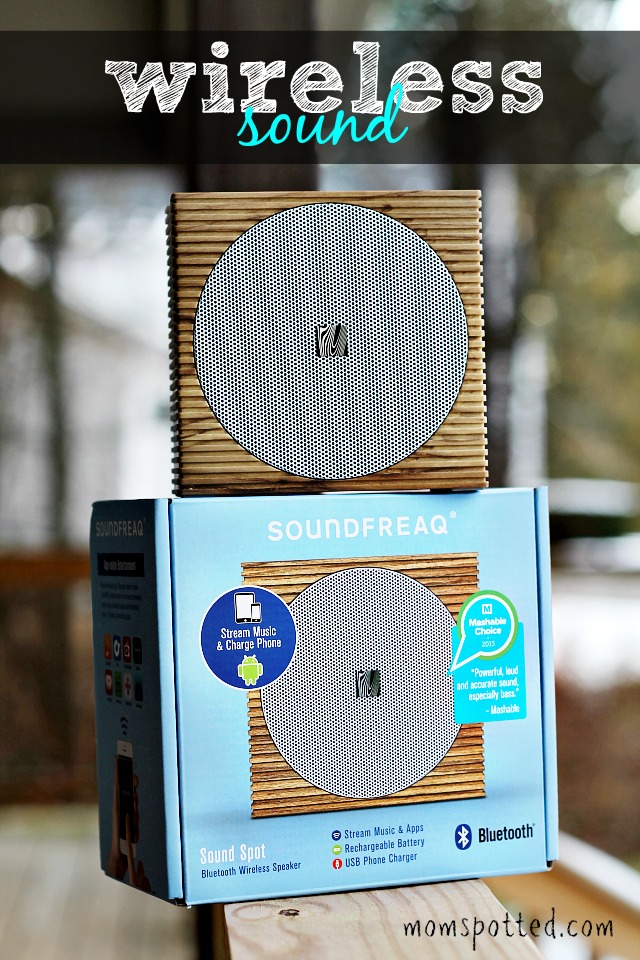 Who in your family is in need of an easy to use wireless speaker?