This is a Sponsored post written by me on behalf of Duck Brand provided by ShurTech Brands, LLC for SocialSpark. All opinions are 100% mine.
I love Pinterest. I am constantly pinning all the recipes and crafts I want to make. Lately there have been a lot of really cool ideas I've seen all around the new prints for duck tape. In the spirit of the holidays I wanted to have some good crafting time with my boys and usually pick up a few things that let them inspire their own crafts.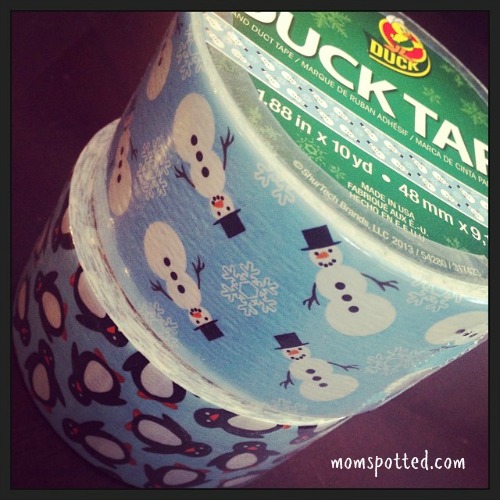 Johnny went right for this winter printed tape from Duck Tape. The colors went together really well so he decided to use them together. He saw a styrofoam wreath base and thought he'd make a wreath.
In the beginning I wasn't really sure what I'd end up with. I don't think he really did either. Johnny always comes through so I thought I'd just work on my own project and see what he came up with. He covered the entire base with the duck tape and in the end had this: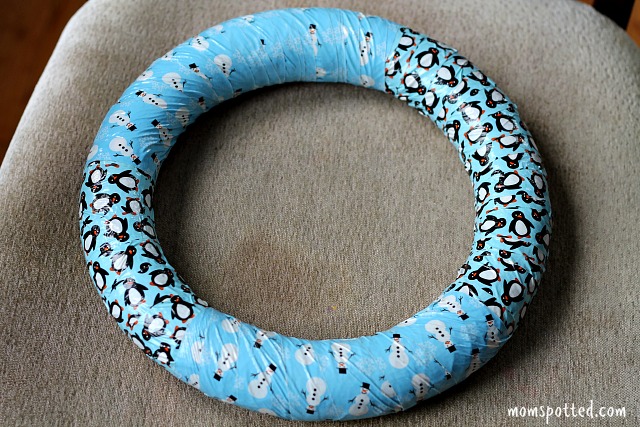 Even at this point I think it looked really cute but Johnny wasn't done. He asked if I had any ribbon. I brought out a few I thought would do well. He first took a thick wired ribbon around the top for support and a way to hang it. Since he used wired ribbon he was able to manipulate the ribbon exactly how he wanted. Then he took two thinner ribbons and criss crossed them around the sides. Then we took small sewing pins to keep the ribbons in place.
Came out pretty good huh? I was pretty impressed. I put it up to display immediately! I love that I can Duck the Halls this holiday season with the Duck Brand® Holiday tapes but I can also keep it up all winter too! If you're looking for a fun project this holiday season while the kids are home on vacation I'd definitely recommend letting them pick out a few prints of their own Duck Tape!