"This post is part of a social shopper marketing insight campaign with Pollinate Media Group™ and Cottonelle, but all my opinions are my own. #pmedia #CottonelleHoliday  http://cmp.ly/3/8vNxcO."
I love entertaining. What I don't like is the cleaning before it. I always feel like my house has to be perfection when people show up. I take time to decorate too. I want them to make it as pretty as possible. This holiday season I want people to be looking at our Christmas Tree not the finger prints on the fridge.
I also like to make sure prepare a great menu. I start thinking them out a few weeks in advance even so I might be able to try some new recipes. I like to make sure my guests are well fed and that there is plenty of food and options for everyone.
I even worry about the bathrooms.
See, I'll never forget when we finally finished building and held a big housewarming party. I was walking friends through, not all were close at the time. One of them walked over to my shower and pulled back the curtain. It was clean but I vowed then to always make sure I gave my guests less reasons to peek around.
I always keep my medicine cabinet in order. I even have a few extra needs there just so they don't have to snoop all around to find something they might need. Including the toilet paper. It's one of the main reasons guests have to poke around. They need toilet paper! If you pick a big roll of toilet paper like Cottonelle Triple Roll so you know it will last through your whole night.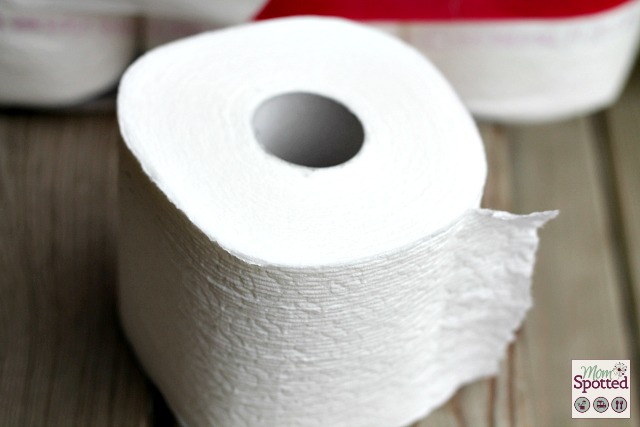 When I went to Target to grab my Cottonelle Triple Roll I saw coupons on the 12 packs! Score!
Plus! Buy Cottonelle Triple Roll 12 pack or larger and get a FREE box of Kleenex with this printable coupon exclusively at Target! Hurry and print! This coupon is only good while supplies last!
(RevTrax system will only let you click on this coupon twice  per IP address so do not click on it till you are ready to print please. )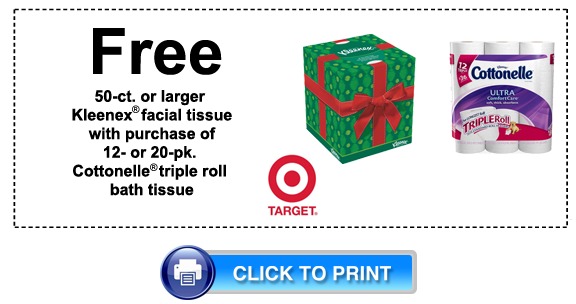 How do you prepare your home for entertaining? What tricks do you have to keep your guests happy?