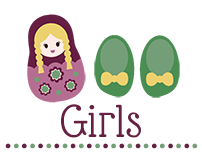 I don't have any girls but I can promise you that I love any excuse to go shopping for one. Of course I always try to get away with some adorable cute clothes but of course you must include toys too! Must Have Mom and I are bringing you a great giveaway sure to cross off every little girl on your shopping list! Over $200 in prizes! Woot!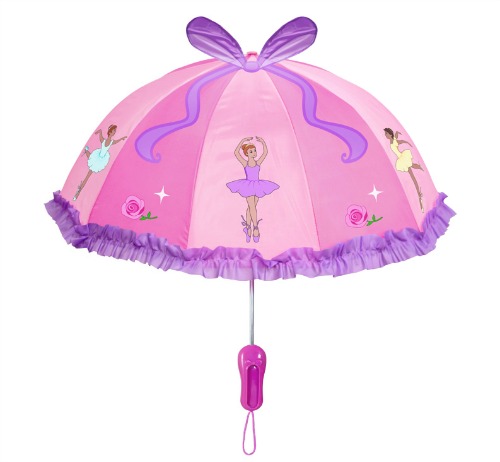 Kidorable Umbrellas
Kidorable has taken the idea of the humble umbrella and transformed it into an imagination tent. We are proud to offer the most popular assortment of whimsical umbrellas ever created. This umbrella even has a fun ballet slipper shaped handle! Made of 100% nylon, Kidorable umbrellas are child-sized for those little hands.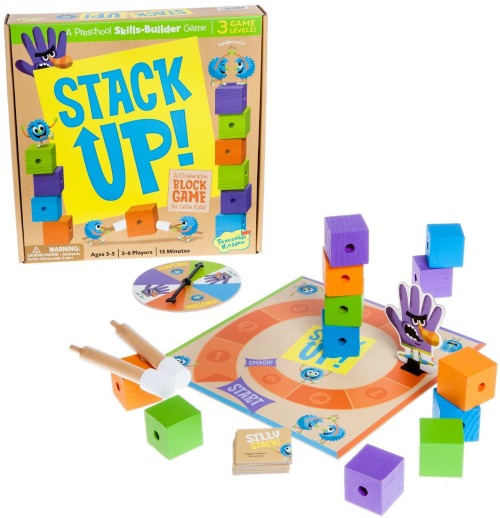 Peaceable Kingdom  Stack Up Game
A Brand New Cooperative Board Game by the Makers of the Award Winning Hoot Hoot, Fish Stix, and Count Your Chickens Cooperative Board Games
Kid's Learn Balance, Color Matching, Hand-Eye Coordination, and Cooperation
A fun filled, cooperative board game for 2-6 players
Includes 1 game board, 12 blocks, 12 Challenge Cards, 2 stack Sticks, 1 stack smasher and stand, 1 spinner, instructions for 3 game levels
A ton of fun for little kids
High Five helps you encourage your child's development and gives you an ideal opportunity for one-on-one fun together.

Each monthly issue brings 40 pages of read-along stories and poems, simple crafts and recipes, learning games, puzzles for beginners and other activities that can set your child on the path to becoming a lifelong learner.

Every page reinforces skills that prepare preschoolers for reading, math and other areas of learning. High Five also offers positive role models and constructive activities that help build character and self-confidence.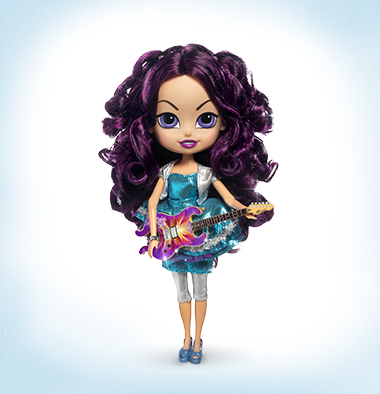 Beatrix Girls Doll (one doll given, choice unknown)
Meet Brayden, one of the Beatrix Dolls. These awesome 12" fashion dolls are also a real pop band with their own music. The Beatrix Dolls were designed to inspire and empower a new generation of girls. Young girls can play with the dolls, visit the Beatrix Dolls website and dance to the music posted on the site. It's super fun to check in to all the latest news, videos and tunes on the Beatrix Dolls website and all the popular social media sites.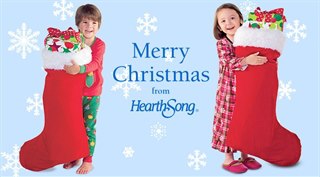 $50 HearthSong Gift Certificate
Since its beginning in 1983, HearthSong has been committed to helping parents follow their instincts to provide their children with age-appropriate, wholesome, quality playthings. That's because at HearthSong, we believe childhood is a vital chapter in life-a special time when children can be occupied with the joy of being children. And, equally importantly, a time when children need to experience as much creative, imaginative play as possible because kids experience so many of life's first lessons through play.

Our selection of products has grown and expanded too. But we can still guarantee that each item is carefully selected for its quality, safety, and relevance to your child's development – and we are steadfast in our commitment to provide you with Toys You'll Feel Good About Giving®.
With the B. Doctor Set Wee MD, your little healer can fix up boo-boos, administer check-ups and feel just like a real-life physician. This awesome 14-pc. set includes a clipboard with paper, a stethoscope with heartbeat sound, light-up beeper and more, all conveniently packed in a sturdy house-call case. This colorful toy doctor kit promises hours of pretend play fun! Ages 18 months and up.
House calls case
Clipboard with paper
Reflex checker hammer
Stethoscope with heartbeat sound
Ready for a ton of winter fun? The Ski Lodge is where Pinypon Friends vacation in the winter. They ice skate, ski, ride a snow mobile, build a snowman and get warm in the Lodge. So many accessories and fun details from the ski lift to the ski slope. Fun for all! Includes Pinypon Friends dressed in winter gear.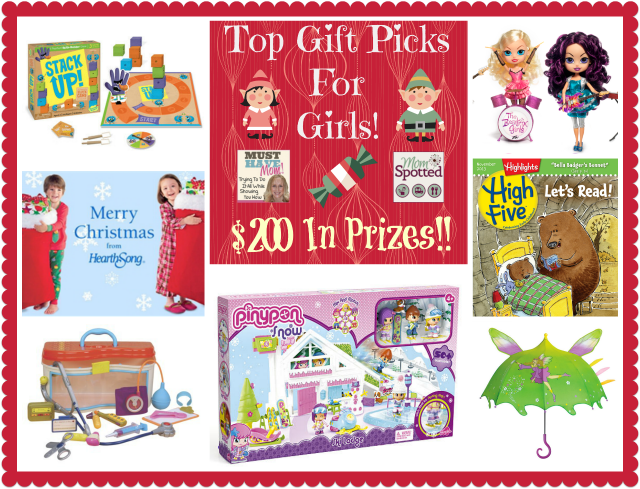 ONE (1) Lucky Reader of Mom Spotted & Must Have Mom will win ALL the products shown above! The total value is $200+!!! Isn't that exciting!!! Make sure to stop over to both Gift Guides and check out our picks: Mom Spotted | Must Have Mom
Contest ends 12.16.13 at 11:59pm. For Official Giveaway Rules click here.