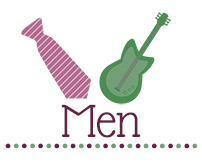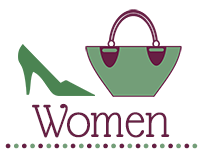 I can't believe Christmas is less then two weeks away! Sarah and I have one last BIG giveaway for you guys! This one is to help you with everyone and everything in your home! make sure to visit our gift guide to see all our other stocking stuffer ideas as well as gifts for mom, dad, and your little furry friends. I have lots of my favorites listed too!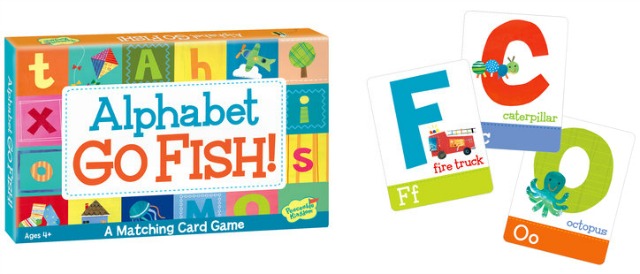 Alphabet Go Fish! Card Game
Alphabet Go Fish is a fun learning tool that helps children learn to take turns, recognize similarities, learn the letters they most need to learn – lower case letters – and even begin to read! Beautiful art and sophisticated design make this a set for both parents and kids to enjoy.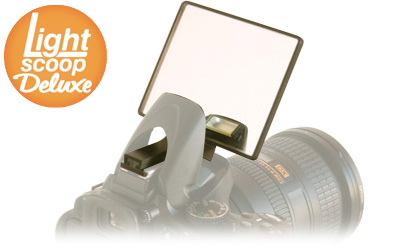 Lightscoop® Deluxe
Lightscoop® is a smart low-tech device that creates soft, flattering light by redirecting your camera's built-in flash to a ceiling or wall.

Don't let your convenient little built-in flash flash ruin your photos with evil red eye, ugly shadows, hot spots, bleached out faces, underexposed colors, and blurry movement that exist only in your photographs, not in the real world.

Slip a Lightscoop® on your camera and never miss out on another fabulous picture! Lightscoop creates soft, natural light and lets you capture the scene the way you see it.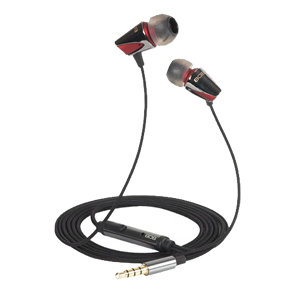 808 EQ Noise-Isolating Earbuds with Inline Mic
Don't just hear your music. Live it. Feel it. These red 808 EQ Earbuds give you studio quality sound! In every bone of your body and every fiber of your soul. With balance and clarity. With uncompromising comfort and convenience. Every tone in crystal clear sound quality. From the highest notes to the deepest grooves.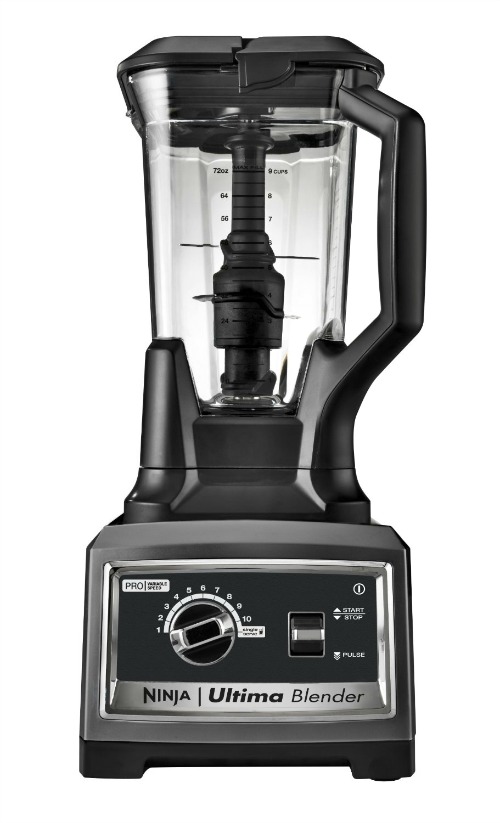 Ninja Ultima Blender Plus provides you beyond professional performance! With the Dual Stage Blending technology you can create endless possibilities. Total Crushing blades breakdown ice, whole fruits and vegetables while the High Speed Cyclonic blades puree foods into a smooth and creamy state! Pro Variable Speed offers everything from gentle blending to total crushing to nutrient & vitamin extraction. With single serve blending, create delicious frozen drinks for on the go with convenient sip & seal lids.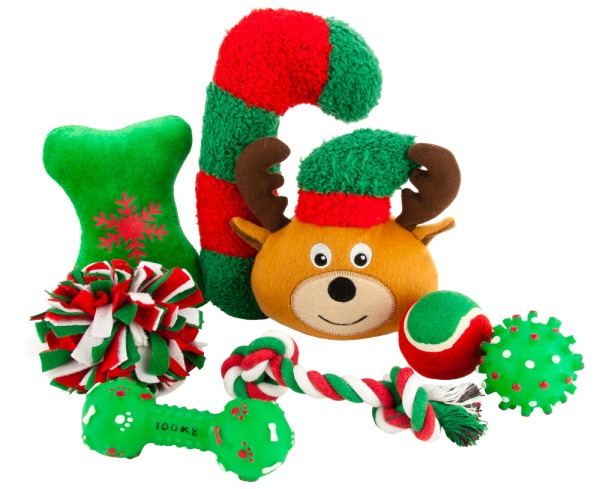 PetSmart Dog Gift Pack of Holiday Toys
PetSmart is loaded with so many gift ideas for your pet. From toys to clothing to treats! Whatever you need for your pet they have it! They also carry toys and other great pet supplies from Martha Stewart and Disney! You've probably seen Charlie in some cute new sweaters and his brand new coat! They all came from PetSmart!
Protect yourself against dry air with the Luma Comfort HCW10B Humidifier.  This household necessity offers both cool and warm mist in one convenient unit and automatically maintains your pre-set humidity level with its built-in hygrometer.  The Luma Comfort HCW10B Cool and Warm Mist Humidifier includes additional convenient features such as a demineralization cartridge to soften hard water, a 12-hour adjustable timer for hassle-free operation and an easy to clean, antibacterial water tank.  This humidifier can operate for up to 40 hours per tank fill and covers 538 square feet, making it great for your bedroom, living room or nursery.
OR
The Luma Comfort AP400W Air Purifier offers high-efficiency air filtration, a comprehensive 5-stage purification system and intuitive controls – all within a sleekly designed machine!  With a coverage area of up to 400 square feet, this Air Purifier is ideal for bedrooms, living rooms, dens and office spaces.  The AP400W is equipped with a carbon pre-filter, HEPA filter, VOC filter, TiO2 filter and UV light to remove over 99% of indoor pollutants such as dust, pollen, animal dander, odors, mold, bacteria and viruses.  Additional features include a SmartClean indicator that lets you know when each filter needs to be replaced as well as a programmable timer.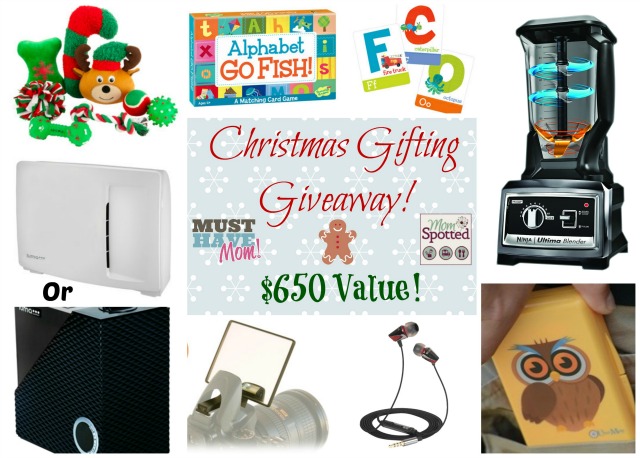 ONE (1) Lucky Reader of Mom Spotted & Must Have Mom will win ALL the products shown above! The total value is $650+!!! Isn't that exciting!!! Make sure to stop over to both Gift Guides and check out our picks: Mom Spotted | Must Have Mom
Contest ends 12.30.13 at 11:59pm. For Official Giveaway Rules click here.