This is a Sponsored post written by me on behalf of FrogTape provided by ShurTech Brands, LLC for SocialSpark. All opinions are 100% mine.
Burlap seems to be all the rage these days. I see it on bottoms of plants, wreaths, and many Christmas decor items I've been looking at. On a recent trip to Michael's I found some really cute burlap canvas squares for 60% off and thought how the little squares looked like little presents. At first I thought about just wrapping ribbon around them but decided I wanted to paint lines on instead.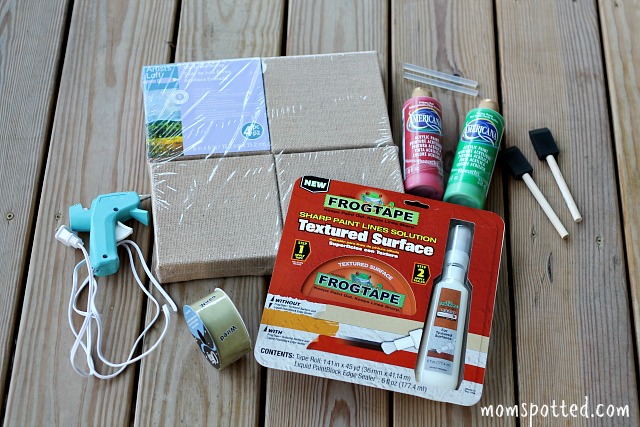 I already had most of the supplies I needed on hand in my craft room. Since I was working with a textured surface I also needed some FrogTape Textured Surface Tape to make sure I got nice clean lines. FrogTape® Textured Surface is treated with patented PaintBlock® Technology, a super absorbent polymer that reacts with the water in latex paint and instantly gels to form a micro-barrier that seals the edges of the tape, which helps prevent paint bleed. Which is exactly what I needed!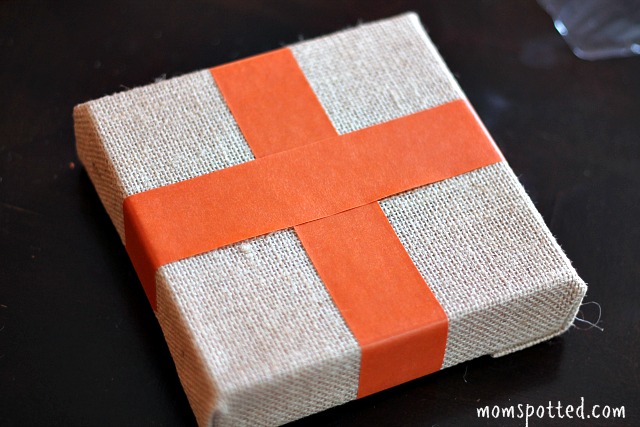 I started by laying take down where I wanted to paint. It provided a pattern for me to follow. I then took smaller pieces around it.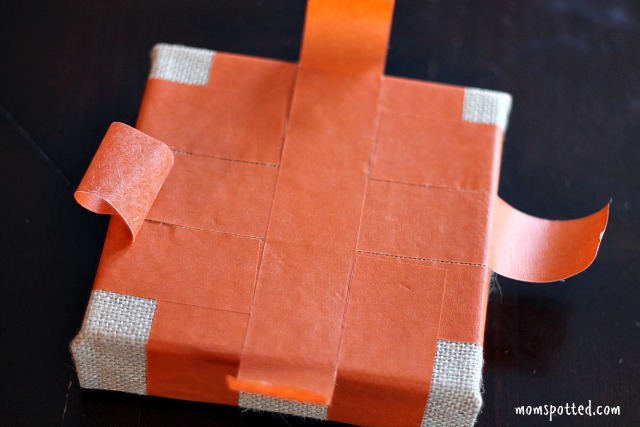 When I was done I removed the original grid FrogTape® and was left with my outline for painting. I was then able to use the grid tape for another one canvas too.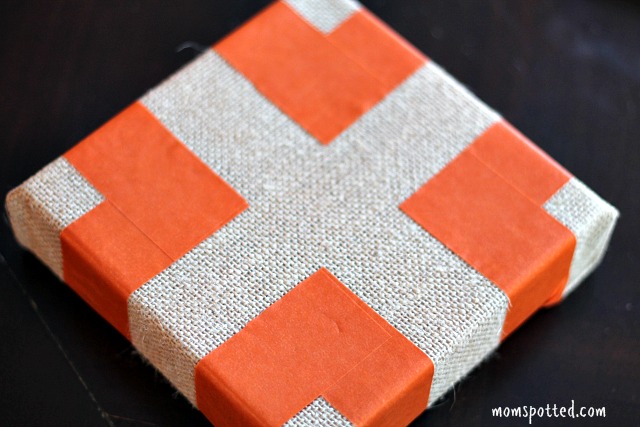 Next, I took a damp cloth to the edges I wanted to paint. I pressed don and made sure it was well sealed.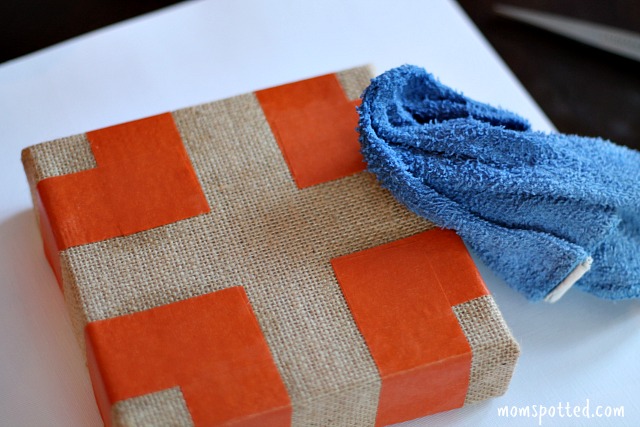 Next, I shook the sealer well and attached the applicator tip.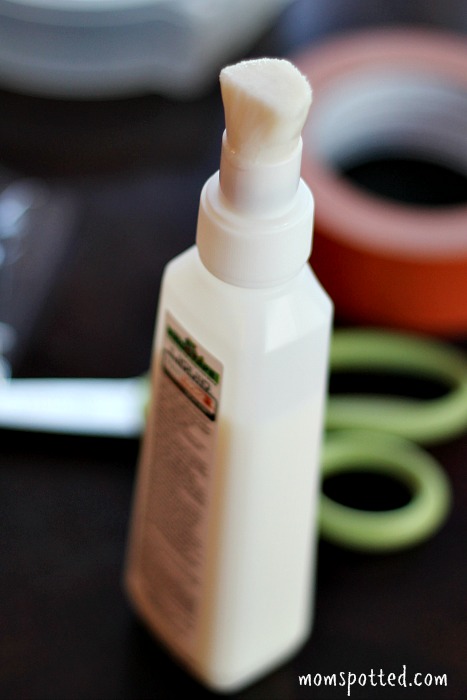 When you apply the sealer make sure to apply well. Brush it in well and make sure the edges are well done.
The sealer normally dries in about 15 minutes but since I used fabric I gave it longer just to make sure. It will dry clear and shiney like this: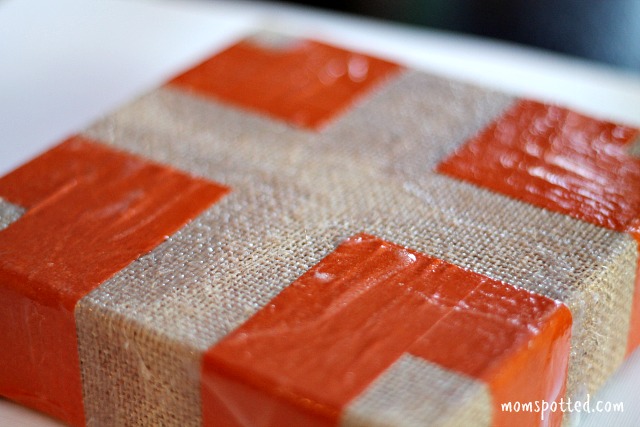 Then I painted. I used a generous amount of tape to make sure I got into all the nooks and crevices. Then I let it sit over night to dry.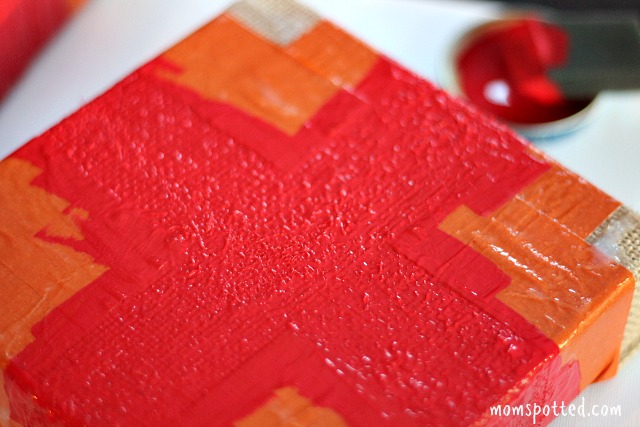 The next morning I removed the FrogTape®. Perfect clean lines! Yay!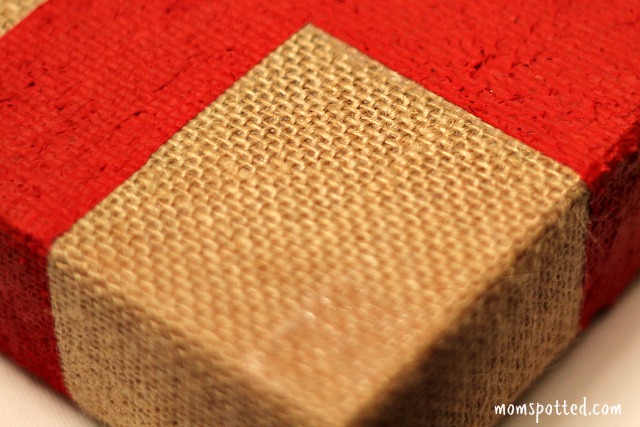 All I had left was to apply some glue using my glue gun. Just a small dab.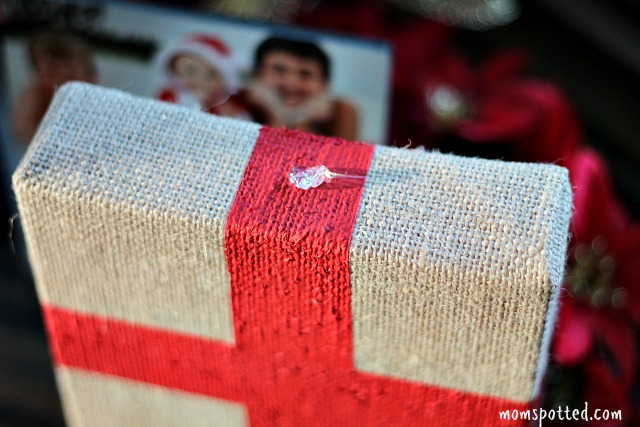 Then I attached a bow I made. I prefer to use wired ribbon so I can manipulate it to how I want.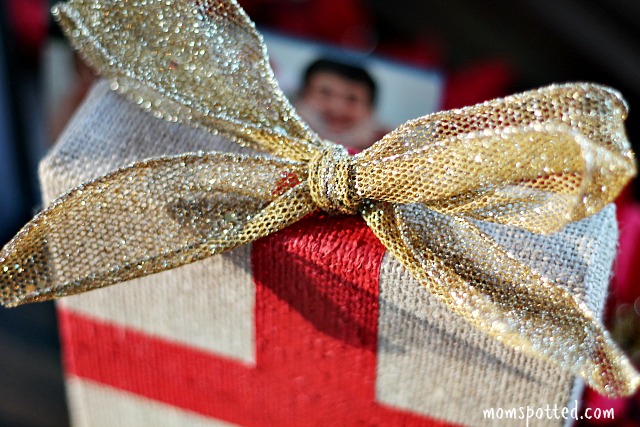 Here's a photo I shared on my Instagram. Doesn't it look cute! I love it!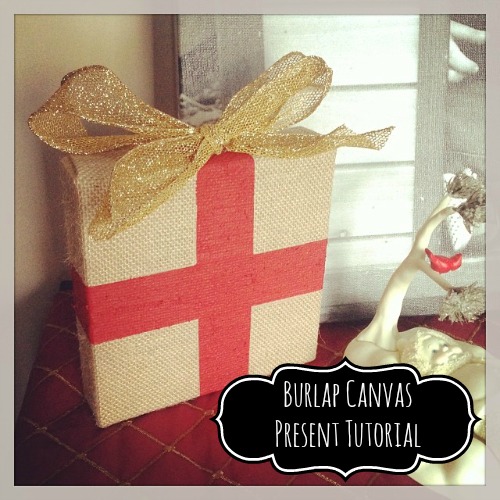 Make sure to follow @FrogTape for tons of creative inspiration!