I am super excited to announce the 2013 Mom Spotted Gift Guide. It's still a work in progress and I will be updated it daily! There is still lots to add! You'll be seeing it grow more & more!

This year I am cross promoting with Sarah over at Must Have Mom to bring you this years top picks! PLUS, we will be kicking off December with a week of giveaways that you won't want to miss! We'll be combining our giveaways and bringing you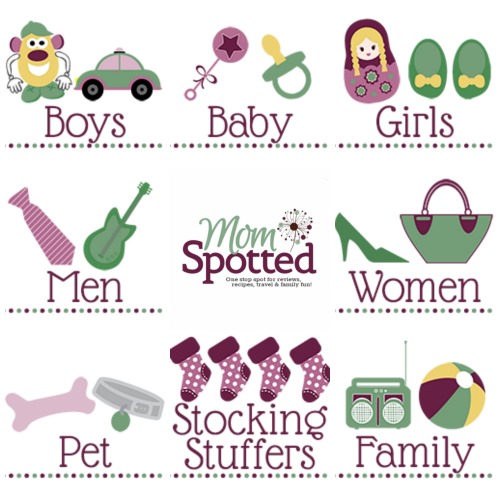 If you are a brand and think your product is a great fit let us know! To have your product included please email me at jleighjd@aol.com or use my contact form.