I participated in a campaign on behalf of Mom Central Consulting (#MC) for Duracell. I received product samples to facilitate my review and a promotional item as a thank you for participating."
It's that time of year. You know the time where you feel everything runs on batteries. From the new style electric candles for your home decor looks to all the toys you're getting for under the tree. Every time I run to the store I feel like I'm grabbing another pack of batteries. The kids have found all our hiding spots so it's just easier to keep the supply in stock.

I'm starting to go into hibernation mode around here wanting to stock up my house and organize everything as well. The cold is here and it won't be long before the snow is too. I like to know I don't need to leave my home to stock up for a storm. Being smart and having things in order isn't just money saving but it's also more efficient.
If my home is stocked I don't have to leave to make unnecessary trips. When on those trips I'm not adding to my list and buying unneeded items. I'm not wasting the gas to get there or my time that could be used doing other things. I'm also buying less batteries.
Duracell Quantum is the world's most advanced alkaline battery with unbeatable, long-­‐lasting power. No alkaline battery lasts longer. With its revolutionary Hi-­‐Density CoreTM and proprietary PowerCheckTM power indicator on the cell, Quantum has been engineered to deliver the performance consumers demand. Of course the power indicator is a huge plus for me too. We just changed all our batteries in our smoke detectors and in the end had two out of package batteries we didn't know were good or bad. With Duracell's power indicator I can tell in just a moment the amount of "juice" it has left.
Duracell Quantum is a premium alkaline battery and is being released in red as opposed to black to differentiate it on store shelves and visually mark the quantum leap in power technology. The red symbolizes the power of the Hi-­‐Density Core.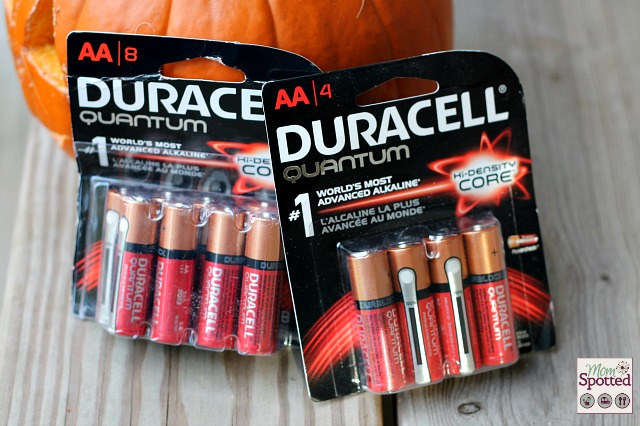 Speaking of being ready. Have you thought about how a good battery is needed for our first responders? I know when it comes down to it the battery is the last thing I want them worrying about. I want my community heroes to have everything they need to save my family when we need them most. We want them to be able to be safe in every situation that they are in.
Duracell has also created Quantum Heroes, a documentary style video series that shines a spotlight on the incredible work of first responders and their stories of sacrifice and heroism. Duracell is donating one million Duracell Quantum batteries to first responders across North America because they need and deserve it the most. Duracell is putting Quantum power in the hands of Quantum heroes – the extraordinary first responders who go beyond the call of duty.
Go to Duracell's Facebook or Twitter and share your own first responder stories using #MyQuantumHero. You can purchase Duracell Quantum batteries from Target, Amazon and most major stores.