Halli has been crawling for about a month now and she is starting to pull herself to stand.  I love this age, she is really curious and wants to explore everything.  This fun stage of exploring makes it hard to get things done without having to run over and keep her from climbing a side table, the ottoman, or trying to get somewhere she shouldn't.  I need to get things done like the dishes, but she wants to keep moving and exploring.  The Baby Einstein Musical Motions Activity Jumper is the perfect solution.  Hayden LOVED his jumper, and I knew Halli would be the same way.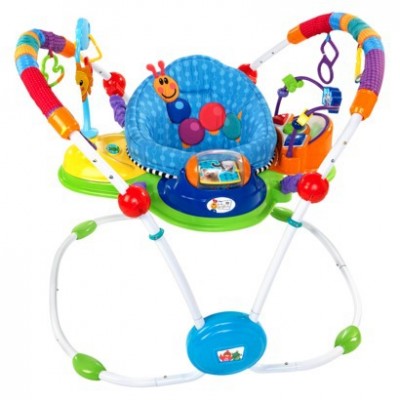 The jumper assembled quickly and before I ever even put Halli in it I knew it had many features she would enjoy.  It is really bright and colorful, and there is so much to look at.  We have a few other Baby Einstein toys and I have always been impressed by the quality.   I was equally impressed by this jumper.  It is nice and sturdy and I know she is safe in the seat.  It has nice padding for comfort as well as a high back to give her good support.  I also love that the seat is removable and machine washable!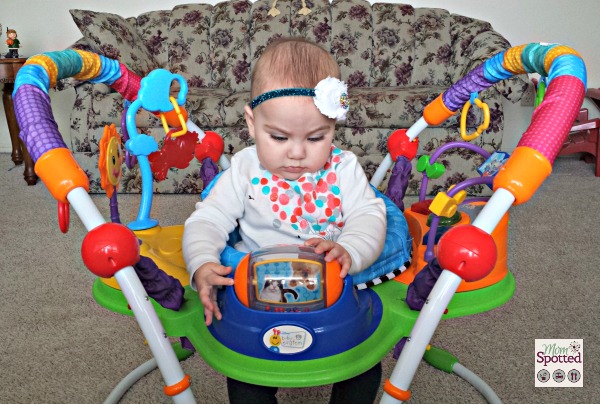 The jumper easily adjusts with 5 height adjustments making it a perfect toy to grow with.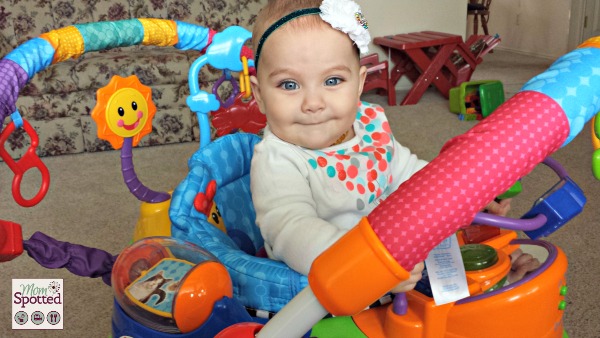 The toys are all within reach and Halli can easily spin the chair all the way around in either direction to play with all the different toys.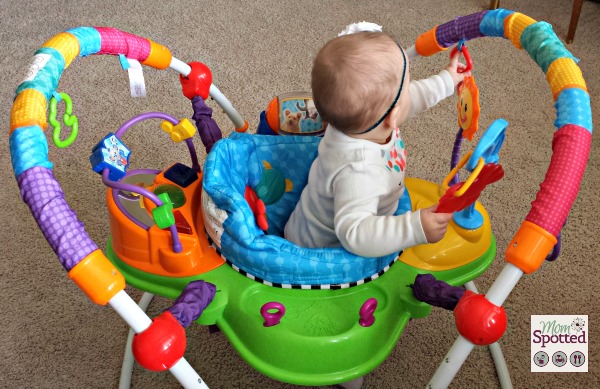 I really loved that there are toy hooks to switch out toys and add in some of her favorites.  The piano toy is one of Halli's favorite parts.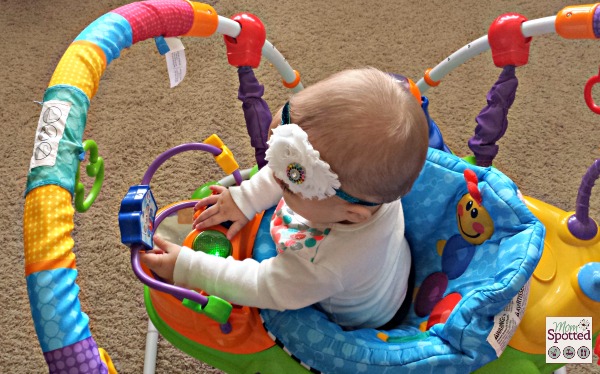 It has three different settings.  It can play like a piano, plays different songs, or will say the color and shape in English, Spanish and French.  Halli also really loved looking at her sweet face in the mirror.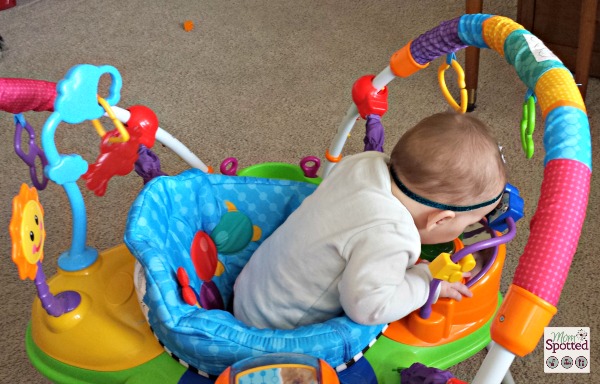 Halli loves jumping and playing in this jumper.  She can play with the many attached toy options, bounce, and she likes playing right along side of big brother.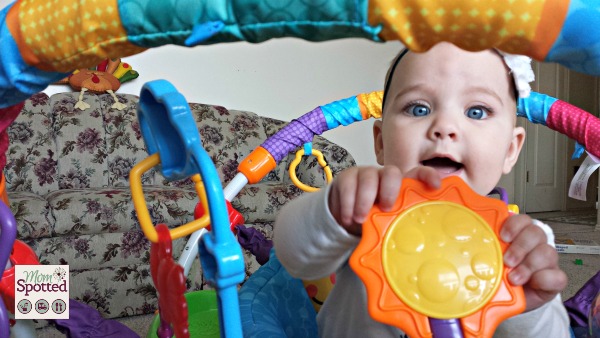 The Baby Einstein Musical Motions Activity Jumper would be great for any home and would be a great Holiday gift for your little explorer!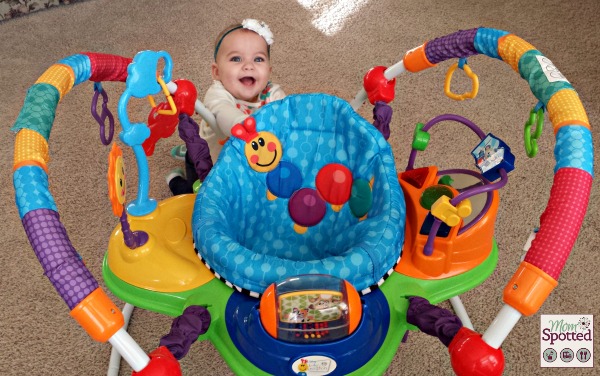 You can find more products and information about Baby Einstein when you follow their Facebook and Twitter page.
"This review was made possible by Double Duty Divas and Kids II. I was provided the featured product free of charge to facilitate my review, but all opinions are 100% mine."