Cold and flu season are just around the corner. With two school aged children I am already dreading the start of it all. Sawyer is still little and I really want to guard him and keep him from being sick as long as I can. He has yet to be sick (knock on wood!) and I don't want to think I could have done something to help stop the spread of germs.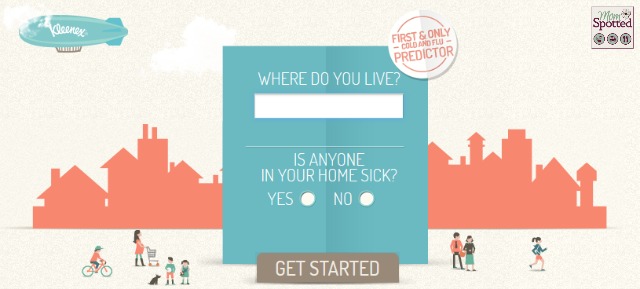 Seeing how things are currently brewing in your area is a great way to get prepared. Luckily, now there is achoo by Kleenex! You enter in your zip code or town/city you live in and it brings you the date put together for your area.
Cold and flu season has always been unpredictable. According to the Centers for Disease Control and Prevention (CDC), although epidemics of cold and flu happen every year, the timing, severity, and length of the season varies from one year to another. That means that the cold and flu can hit your family without warning, and if you aren't prepared with cold and flu essentials like Kleenex Everyday Tissue, you might be left scrambling and playing catch up after sickness has entered your home.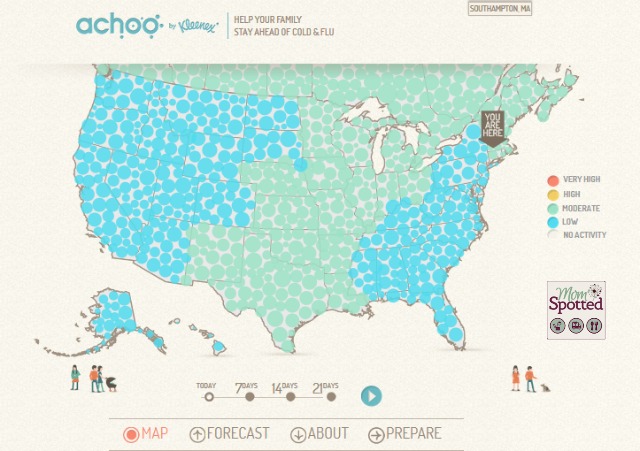 What is really cool is that achoo by Kleenex is the first and only tool that can actually predict when cold and flu will reach your area! It can recommend how many boxes of Kleenex® Tissues to stock up on (which was 25 for me once I put it my family numbers), where to get your flu shot, a great tip (that changes every time you check in!), and more.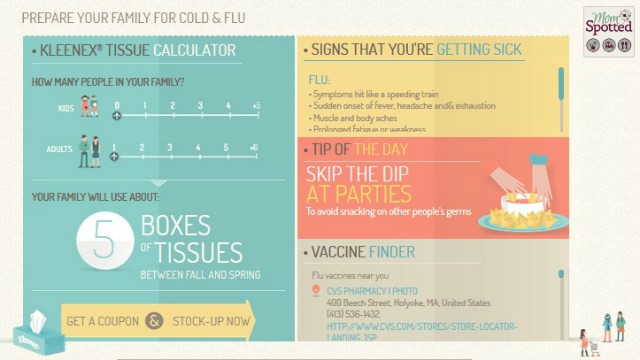 Ali Wentworth visited Chicago where she helped spread the word about the importance of cold and flu preparation. Ali asks people to share their own "embarrassing moments" when they were caught without a Kleenex (i.e. you used your shirt sleeve because you didn't have a tissue on hand). Watch this short video to see all the funny responses from people she interviews!

So, what DO you do when you realize you have NO Kleenex® Tissues?
I suffer from sinus infections often and my husband has allergies so between the two of us we almost always have tissues near by. There have been times, however, that the tissue box has run out while I'm driving or I'm on the bike trail running and I'm miles from home.
So what do I do? I use napkins or baby wipes. I always have a stash of napkins in my glove box. Having three boys I figure they are good to have on hand. Since Sawyer is in diapers I never leave or go anywhere without a diaper and wipes. I try to avoid both as napkins are rough and baby wipes are wet. It definitely beats the sleeve or the seat as my boys would probably be caught doing….
What do you use?