Remember the Beano "Be Natural" Virtual Cook-Off I've been telling you about? Well it ends THIS weekend! That means I need your last minute votes! My Three Bean Veggie Salad with Whole Wheat Pitas & Lemon Garlic Hummus recipe is still in the running! Have you had a chance to make it yet? It's so yummy!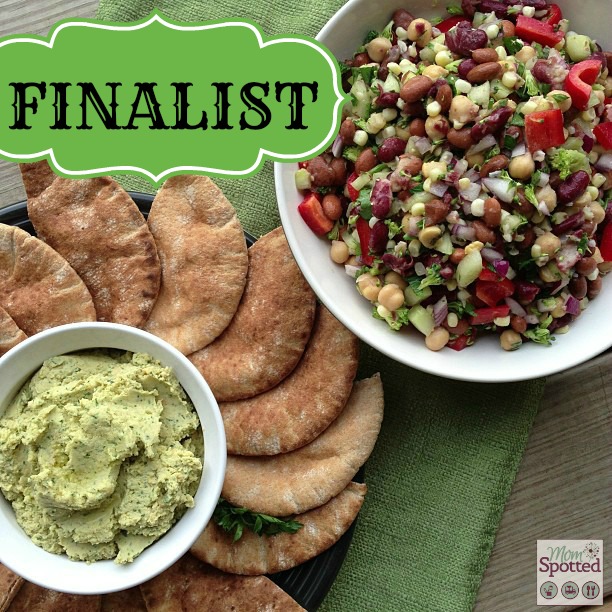 Voting is super simple! Just head on over to the Beano Facebook Page and click the tab at the top that says Be Natural Cook Off and it will bring you to all the finalist recipes. All these recipes are definitely winning recipes but of course I need to you find mine and make your vote count!
Mine is the recipe all the way to the right- see: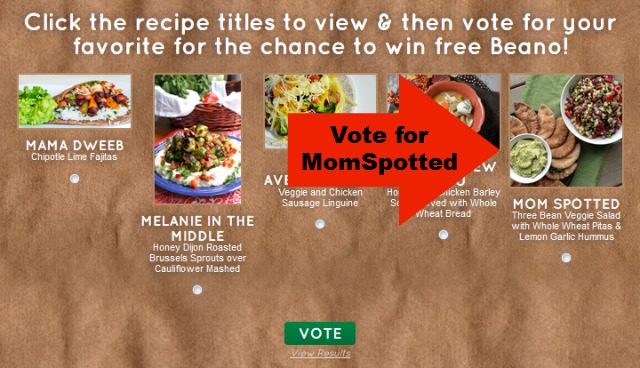 Once you're done voting don't close out. Scroll down and you'll have a chance to enter your information for a chance to win some free beano! There are lots of daily winners so fill it out today & tomorrow!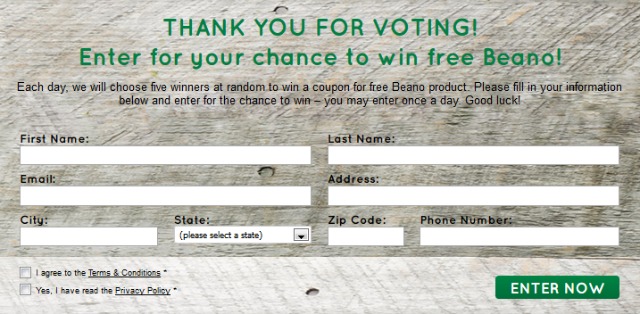 Thanks so much for all your support through this contest! Even if I don't win it has been fun! I hope you pin my recipe if you haven't tried it yet so you can find it easily later! Just remember that this recipe has a lot of gas inducing ingredients so you'll want to have some beano on hand.