There are a few things that were a "must have" on my baby registry list.  Bottles, blankets, and of course lots of tiny clothes.  Another one of my "must have's" was a playard.  Playards are awesome because they can be used from day one with your sweet baby as a bassinet and then it will continue to grow with them.  Ingenuity washable playard in whimsical wonders has a lot of great features.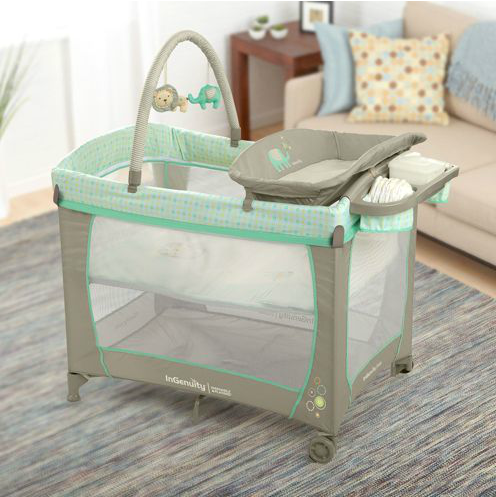 I love the colors of this playard, and the toy bar is darling.  It is really pretty green that would be perfect for either a boy or girl.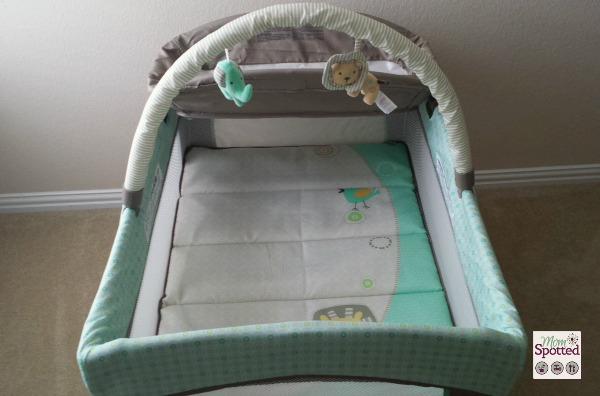 The toy bar is removable and can adjust to anywhere on the playard.  This playard is also a really great size but also light weight and the wheels also allow it to move around easily from room to room.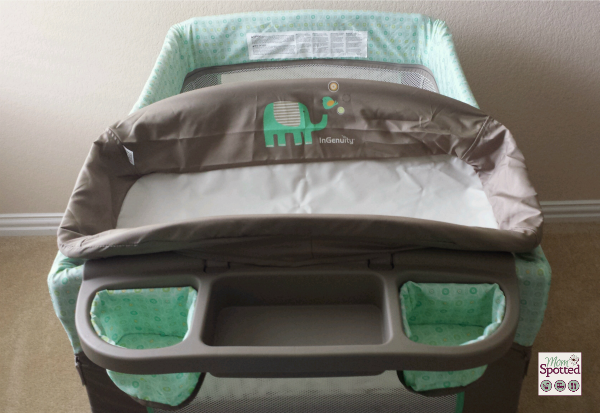 Halli is scooting and rolling all over the place now.  I often put her in the playard while I am getting ready for the day.   She has plenty of room to play, and she won't be getting into something she shouldn't.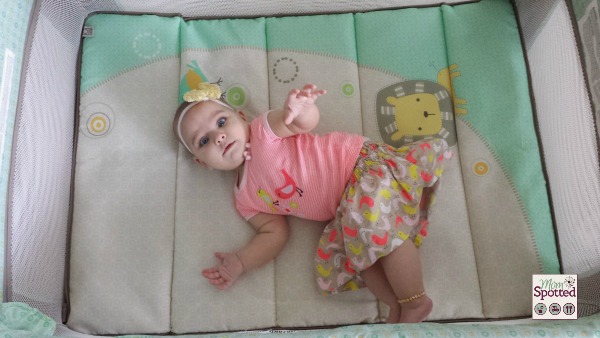 The changing table is also a great size and I really loved that it pivots back so the entire play yard can be exposed.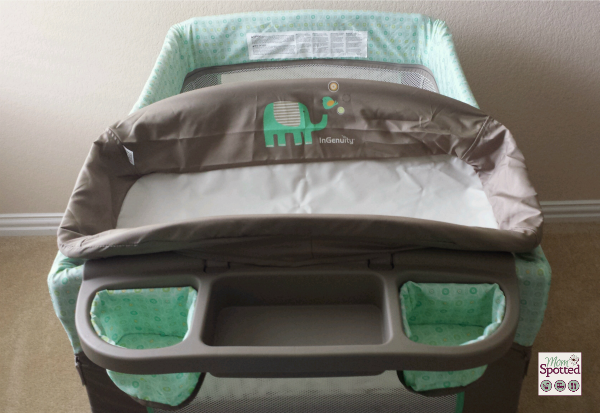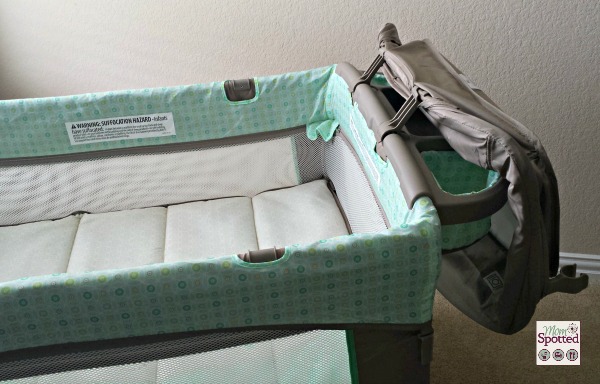 The playard took about 20 minutes to put together but some of the parts were pretty difficult to snap together.  Even the removable changing table tray I had to have my husband help me snap on.  The removable tray is really handy I just wish it went on and off easier.
It does have a really great carrying case that will make it great for when we are on the go.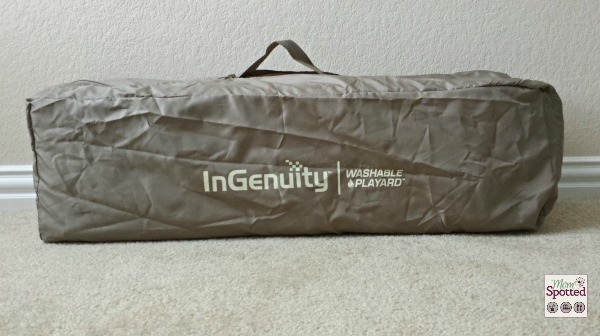 The best feature of the Ingenuity Playard is that the whole thing is washable!  Since we use our playard so often it definitely takes a hit.  Spit up, blow out diapers, drool, and more drool.  I am a major germaphobe and I cringe at the thought of all the germs that could be on playards.  It is really awesome that Ingenuity has created a playard that is washable.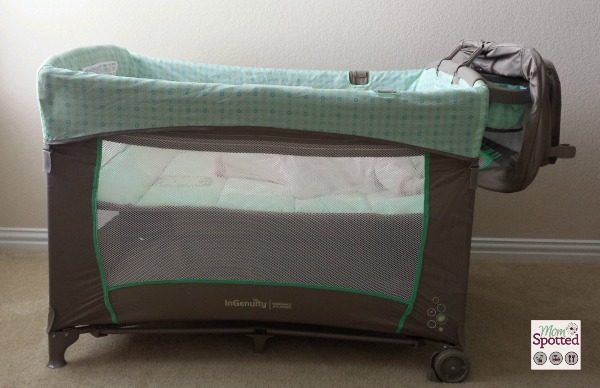 I love that the playard is washable, but there are lots of steps to get it striped down.  Again some of the parts were really difficult for me to take a part and then get put together.  I am dreading every time I will need to take it a part to put it in the washer.  But the fact that it is washable is a bigger plus for me than the difficulty of getting it apart.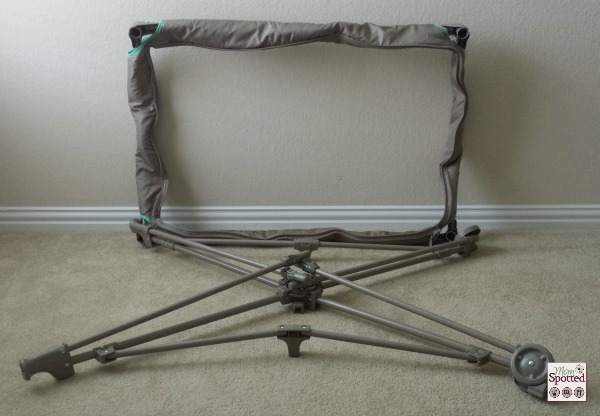 For the price point the Ingenuity Washable playard is a great option.  It is only $99.98 at Walmart and it is on sale for $89.98 right now.  That is a really great deal for a washable playard.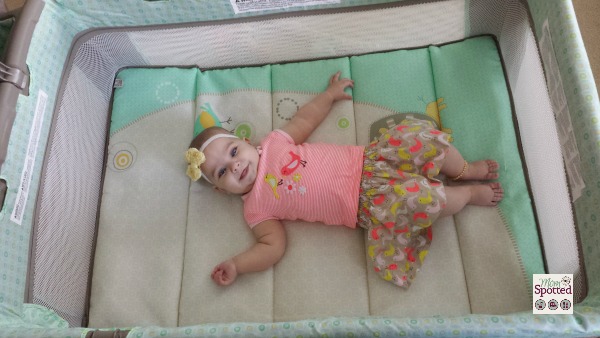 You can learn more about Ingenuity and their great products at the
Ingenuity Baby Twitter page, Ingenuity Baby Facebook page, or Ingenuity Baby Instagram page.
"This review was made possible by Double Duty Divas and Kids II. I was provided the featured product free of charge to facilitate my review, but all opinions are 100% mine."