Eating throughout the day is hard for me. Skipping meals and eating poorly has been a way of life for me for more years than I care to admit. I've done really great about eating better and cleaner in the past six months but skipping meals are something I'm still struggling with. Mainly because I'm often faced with breakfast or lunch with just the baby & I and I don't want to make the effort for just me.
I've been trying to find meals that I can prep in advance and bulk and eat throughout the week that is low in calories, fat, & sugar that don't leave me starving. These Three Bean Veggie Salad & Lemon Garlic Hummus do all that.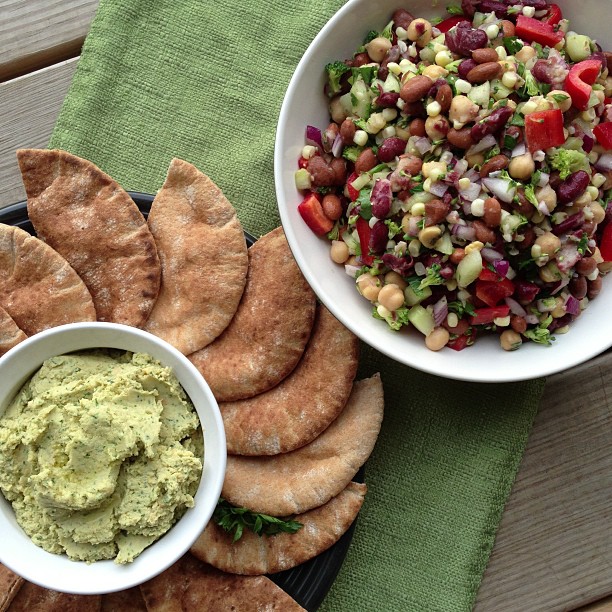 I started with a hummus. I had never made one before but I've been adding chickpeas to everything lately and have been scoping out recipes on Pinterest for quite a while. This can help add taste to bread & veggies and not add all the fat and calories most dips and mayos have.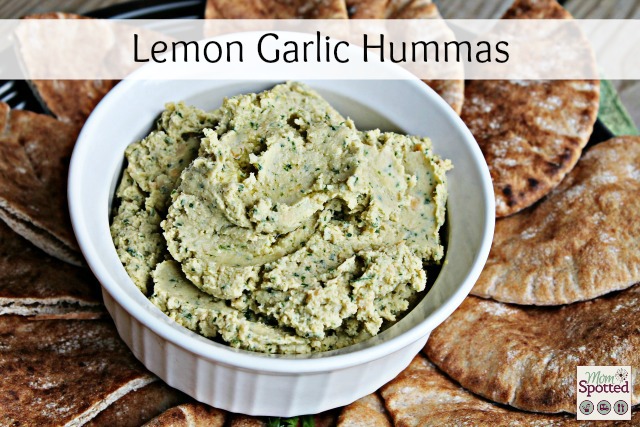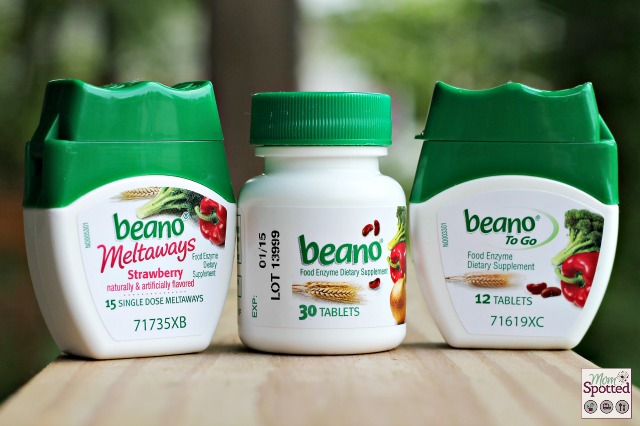 Lemon Garlic Hummus
Ingredients
2

cans chickpeas

rinsed and drained

1/3

cup

fresh lemon juice

2 lemons

4

cloves

garlic

chopped

1/4

C

sesame tahini

3/4

C

flat leaf parsley

chopped

pinch

of fine sea salt

pinch

of black pepper

1 1/2

T

olive oil
Instructions
Combine all ingredients in food processor and process until smooth. You may want to add more oil or salt to taste. Once the texture is reached remove and transfer to serving bowl. Drizzle additional olive oil on top (optional) and serve with bread or vegetables.
I combined all the ingredients into my food processor.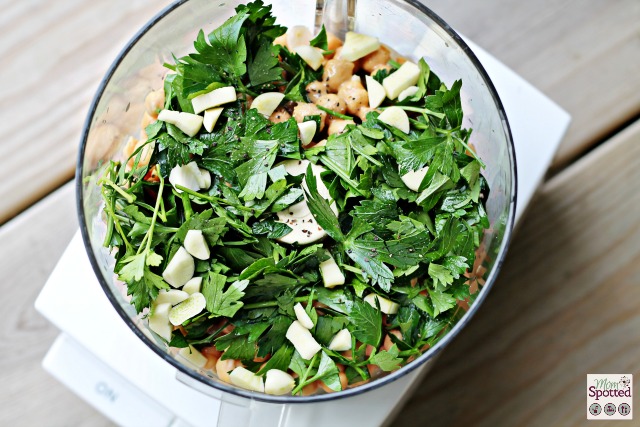 Process until smooth. Remove to serving the dish and drizzle additional oil on top.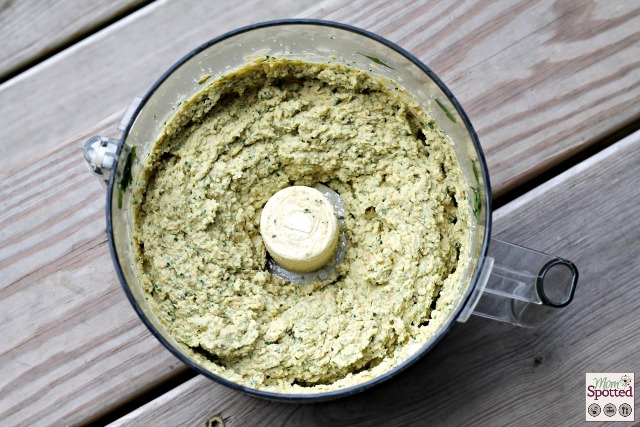 I also made this yummy Three Bean Veggie Salad that can be served as is or in a pita as I'm doing. I loved that this required absolutely no cooking.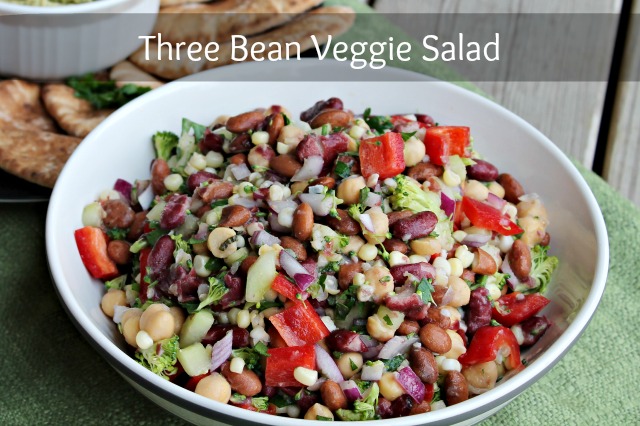 Ingredients for Three Bean Veggie Salad
1 (14 ounces) cans red kidney beans, rinsed & drained
1 (14 ounces) can chickpeas, rinsed & drained
1 (14 ounces) can pinto beans, rinsed & drained
1/2 small red onion, chopped
1/4 C olive oil
1 C corn (I used fresh off the cob corn)
3 garlic cloves, minced
1/3 C fresh lemon juice (2 lemons)
1 C broccoli, chopped
1/2 English cucumber seeded & chopped
1/4 C flat leaf parsley, chopped
4  fresh mint leaves, chopped
1/2 teaspoon fine sea salt
In small bowl whisk together lemon juice, oil, and salt.  In a large bowl combine all vegetables and beans into a bowl. Stir well. Combine oil mixture and toss and serve.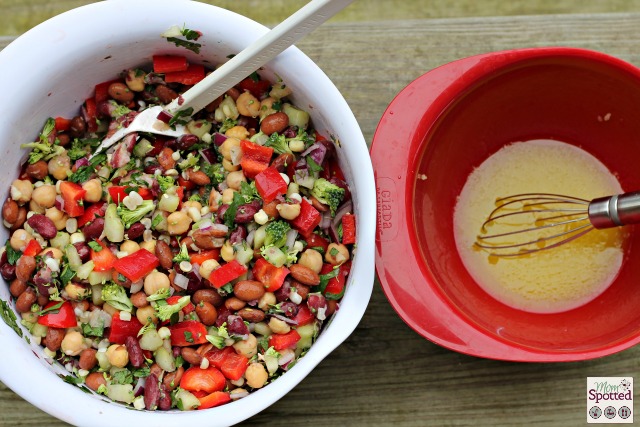 This would be a great make-ahead lunch for me while the boys are in school. I serve it in small whole wheat pita pockets. I cut the pocket in half, add the hummus to the inside and scoop in the bean salad. It is low in calories and two small pita halves definitely leave me full. If making ahead or making in bulk keep both refrigerated.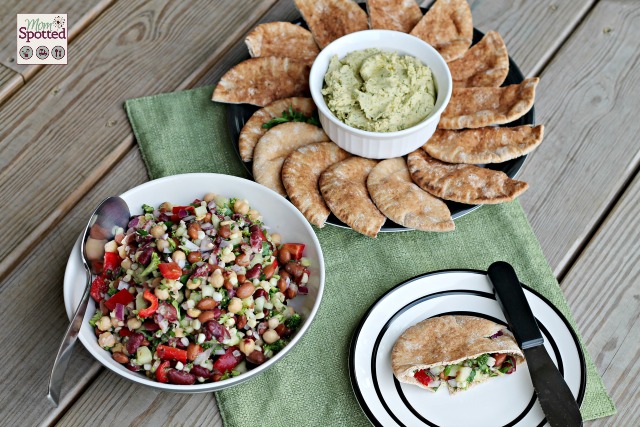 "I am participating in a sponsored campaign for Beano®. I received promotional items and Beano® products in exchange for my participation. The opinions stated here are my own."