"I participated in a campaign on behalf of Mom Central Consulting for Banana Boat. I received product samples and promotional item as a thank you for participating."
I know what everyone is thinking. That summer is coming to an end and we can pack up all the beach supplies. One of those supplies that many people consider a "summer" product should really be an all year product- Sunscreen. Our skin exposed the sun year round and it is so important that we always wear sunscreen when outdoors. I know even though it will be cooler and we might not be swimming any longer but we'll still be bike riding, playing soccer, hitting the trails and so much more. Sunscreen isn't just for beach days and pool parties. It's an all the time year round protection.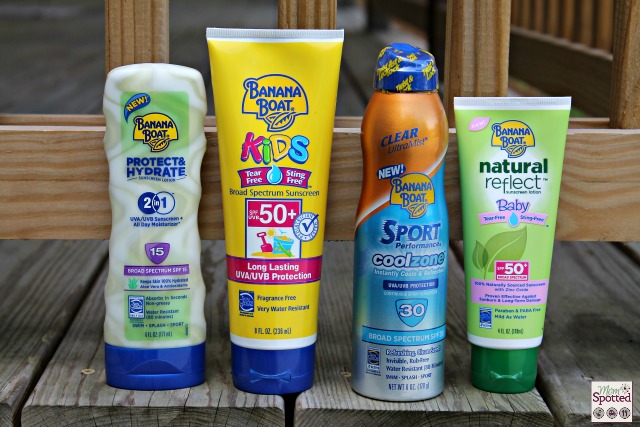 Having three boys spaced almost six years apart each and all different skin types I generally have to invest in a few different kinds of sunscreen. Banana Boat has all kinds of options for your whole family for protection AND afterwards! Some of our favorites include:
Banana Boat® Protect & Hydrate™ Sunscreen Lotion- Introducing a new lightweight 2-in-1 sunscreen and moisturizer lotion!*  Provides all-day moisture with broad spectrum UVA/UVB protection and aloe vera.  The unique formula leaves your skin feeling soft and healthy-looking during sun exposure. More…
Banana Boat® Kids Sunscreen Tear-Free Sting Free Lotion- Banana Boat®- This exclusive, tear-free sting-free formula ensures they'll run outside with eyes as wide as the clear, blue sky, ready for fun in the sun. More…
Banana Boat® Sport Performance® CoolZone™ Continuous Spray Sunscreen- Provides active UVA and UVB protection that instantly cools skin on contact for a clean, refreshed feeling. More…
Banana Boat® Sunscreen Baby Natural Reflect Lotion-  Protect your baby's soft & precious skin with an effective yet gentle and sunscreen lotion which uses naturally sourced sunscreen actives that deflect UVA and UVB rays. More…
These have been great options for my whole family! The baby is well protected in their Naturals 50+, Johnny is covered with soccer, and Gavin loves the cool zone but we upped him to the 50 since he has really fair skin.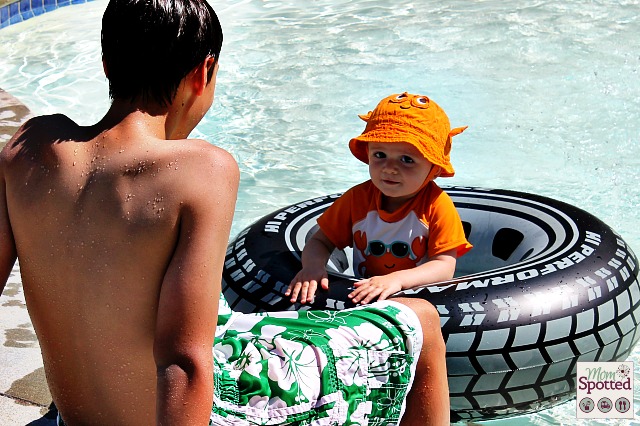 Right now if you're one of their great facebook fans you can learn all about their Sun 101 and grab a $1 off coupon too!
Connect for more:
Banana Boat on Facebook
Banana Boat on Twitter