"I participated in a campaign on behalf of Mom Central Consulting for OxiClean. I received a product sample to facilitate my review and promotional item as a thank you for participating."
I'm a rarity. I love doing laundry. Shhh! I actually like grocery shopping too! I love having all our nice clothing clean and done and as a mom to three boys you can imagine I clean a lot of clothes in a week. For the most part they actually take really great care of their clothing as far as regular wear goes. Then we factor in sports. For awhile, I had just accepted that I'd never get some grass and mud stains out.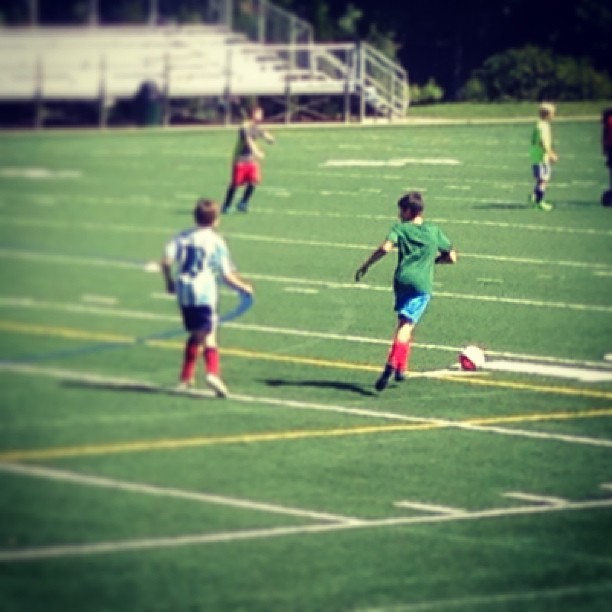 See, fall rolls around and the boys hit the classrooms and the soccer fields. In the classrooms we end up with art products on sleeves and set in lunch stains. For soccer we play no matter the weather which means we are often playing on muddy fields and before long I have mounds of grass stained, mud clumped clothing from games and practices and for awhile I was at a loss on how to keep them looking new and clean.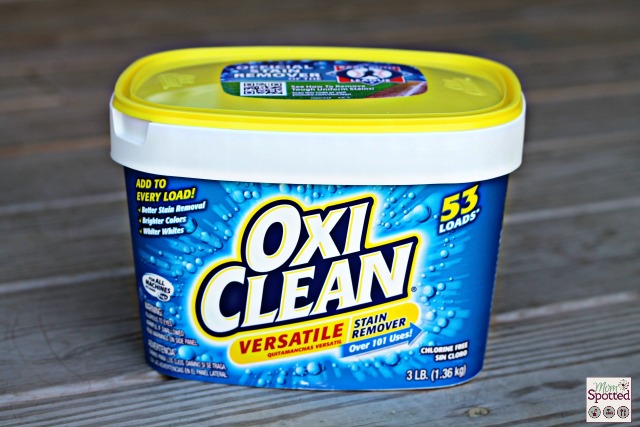 Then someone told me about OxiClean and what a versatile stain remover it was. I was told that by adding a just one of their cups of their stain remover to the drum of my front loader before adding in my clothes would be life changing. I had no idea. With school just around the corner I know all the stains are too. I'm glad I have some OxiClean Versatile Stain Remover on hand.
Maximum strength oxygen power gets tough stains out in your laundry and throughout your home.
The original OxiClean™. An incredible oxygen based stain fighter that's chlorine free and color safe. Designed for maximum strength stain removal, in your laundry and around your home. Use in every load, or pre-treat and let it soak in! Soak overnight for powerful and astounding results – even the toughest stains get washed away!
The unique formula is activated by water, unleashing bubbling oxygen power for safe, effective cleaning. It boosts your laundry water pH to improve your detergent's cleaning ability, and its special ingredients are designed to help rinse soils away. Available in Regular and Free (scent and dye-free) varieties.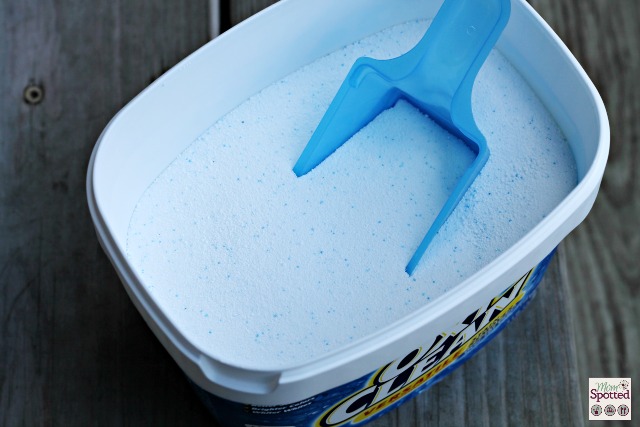 OxiClean 2-in-1 Laundry Stain Fighters
2-in-1 Laundry Stain Fighters
Maximum strength oxygen power gets tough stains out in your laundry and throughout your home
What it is:
A chlorine free and color safe, oxygen based stain fighter designed for maximum strength stain removal in your
laundry and around your home. OxiClean Versatile Stain Remover has the most stain fighting oxygen power of
any OxiClean product.
Why you use it:
In the Laundry
Detergent alone sometimes isn't enough to get your clothes the cleanest. Adding OxiClean Versatile Stain
Remover to every load of laundry can help prolong the life of your clothes by keeping them looking their best.
Boosts detergent for better overall cleaning and whitening

Gets out stains that detergent alone can leave behind so they don't become dryer set

Helps prevent colors from fading due to chlorine in municipal water.

For extra stubborn stains, pre-treating with or soaking in a concentrated solution of OxiClean Versatile Stain Remover can provide amazing results.
Around Your Home
In addition to your laundry needs, a solution of OxiClean Versatile Stain Remover and water can be used to safely tackle stains on fabrics and hard surfaces throughout your home including:

Food, drink, and pet stains on carpets

Upholstery stains

Hard surfaces in your kitchen or bathroom
How it works:
Activated by water, its unique ingredients go to work unleashing bubbling oxygen power for safe, effective
cleaning and stain removal. In the wash, it enhances your wash water pH to improve your detergent