Some of my favorite memories as a kid are when I was on my bike.  It was exhilarating to pedal as fast as I could on my hot pink, glittery barbie bike.  The neon handle bar tassels blowing behind me and my wheels clicking from the beads sliding on my tire spokes.  I loved that bike, my only wish to make it extra awesome was for it to have a basket.  That bike was a-mazing.  I haven't been on a bike ride in years.  Years and years.  Then, something amazing happened the other day.  This showed up at my house…..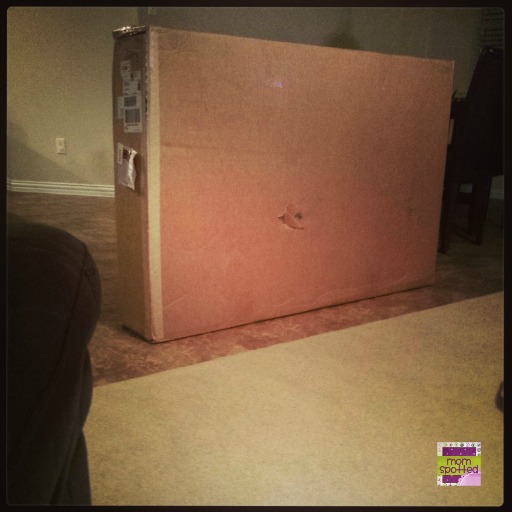 And it was my very own, beautiful Huffy Deluxe bike!  I was beyond excited.  I couldn't wait for my hubby to come home and help me put it together.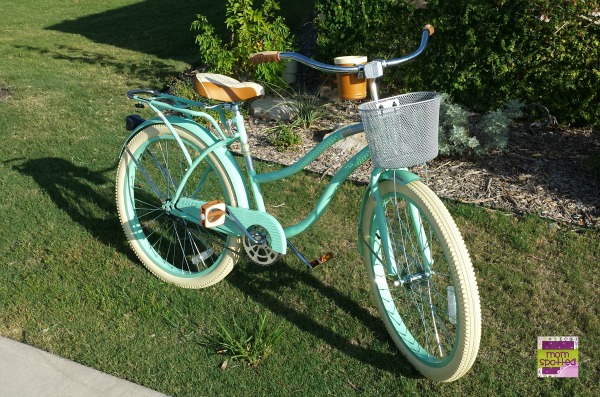 This bike is a thing of beauty.  I didn't know I could be so excited about a bike again.  I love, love, the fun mint green color.  It is so pretty to look at with the mint green rims and fender covers and the cute crisscross pattern on the seat.  I am seriously obsessed.

Most importantly it is a Huffy.  They know bikes.  They make great bikes.  Not only is the bike great looking but it is high quality and seems really durable.  The seat is padded and the spring below the seat makes for a smooth comfortable ride.  It has coaster brakes just like my bike as a kid and are are easy to use.  The handles are easy to grip and I don't feel like my hands will slip off.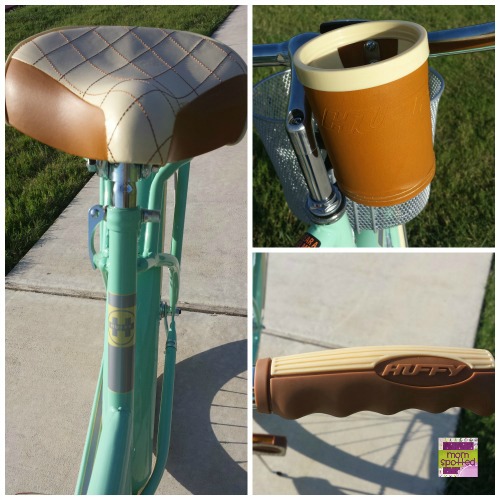 It has some fun features like a cup holder that can hold my small water bottle or a sippy cup.  The other fun feature that made my childhood dream come true…the basket.  Oh how I love that basket.  It is a good size for our little bike rides to our neighborhood park.  The basket is large enough to hold our snacks, drinks, my phone and keys.  On the back of the bike there is an adjustable rack.  I don't ever have a use for it, but it adjusts and tightens easily.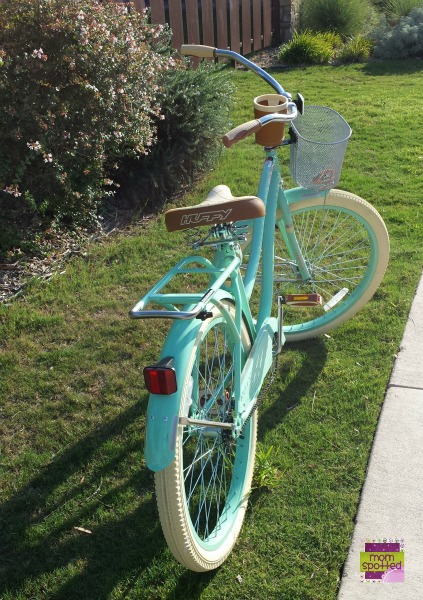 This bike is perfect for cruising around our neighborhood with my 4 year old.  He was so excited for bike rides with mommy.  After I got a helmet of course.  Safety first! 🙂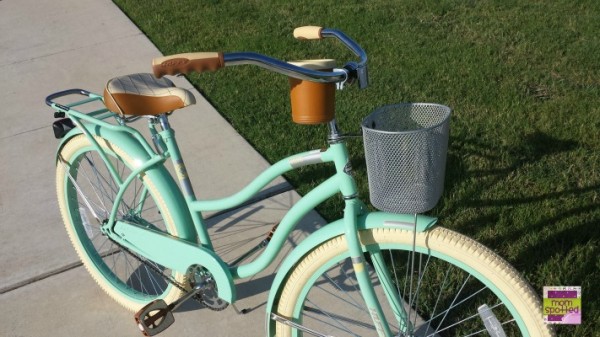 You can purchase the Huffy Women's Deluxe Cruiser Bike for $139 from our affiliate Amazon or directly from the Huffy website.