Last week the boys and I went blueberry picking with Grandma and we picked a total of 21 pounds! Thirteen of those were ours and I've been trying to figure out what to do with them since. I've been freezing a ton of them and with my recent addiction to greek yogurt it only made sense. See at first I was throwing a handful in and eating it regularly but then when I pulled out my frozen grapes it dawned on me to make these!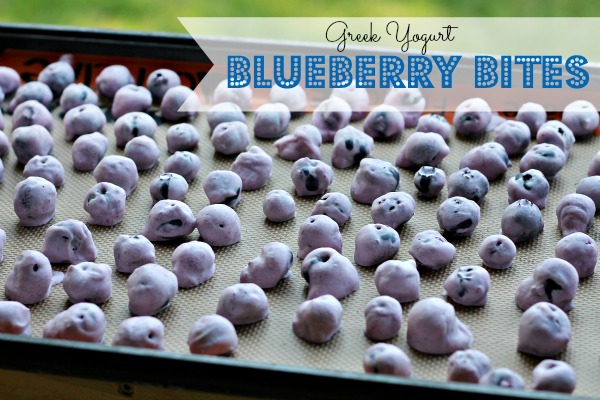 First start with clean dry blueberries!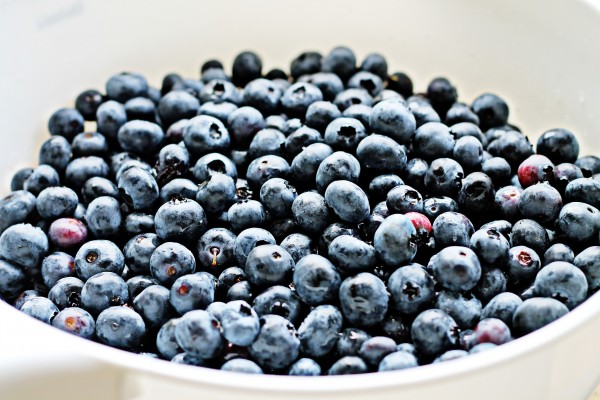 I first tried poking a blueberry with a toothpick but they kept falling off.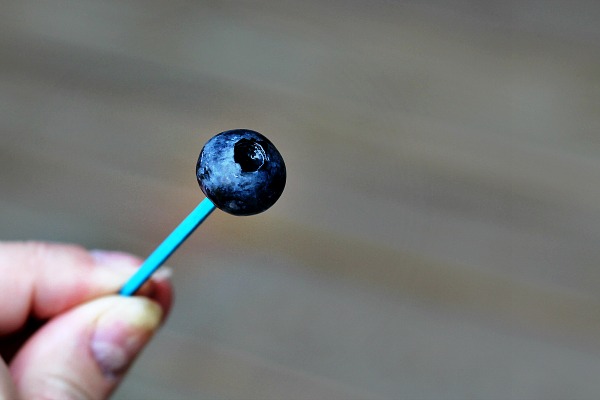 In the end I found it easier to just toss a few in and then fish them out with a toothpick.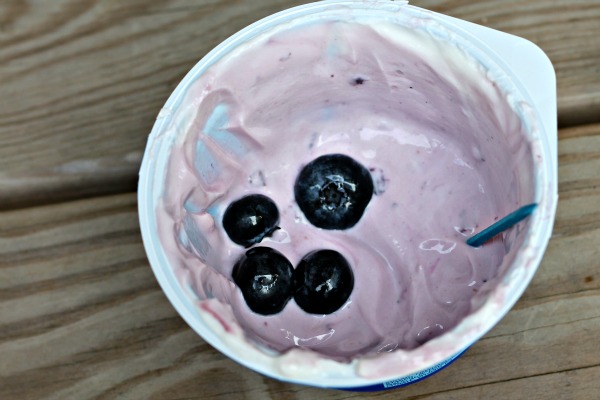 I used Oikos blueberry greek yogurt.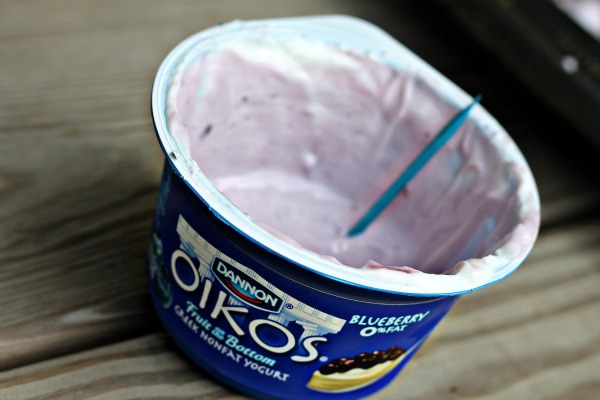 See, that works too! No matter how you get there just get there 😉
Fill an entire pan. I picked my biggest one and it took quite awhile and two yogurt cups. I placed in the freezer and forgot about them.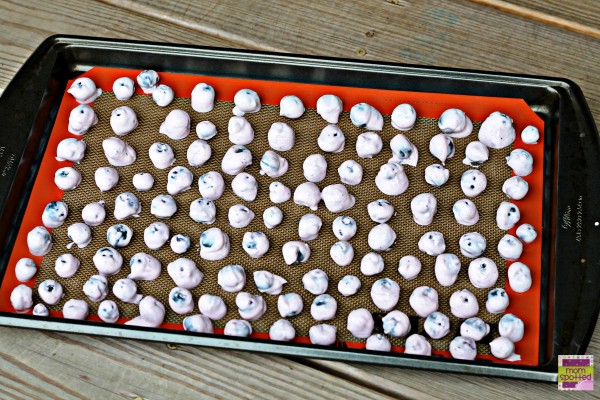 Or at least I tried too! That night I pulled them out and yum! So good!!! Since I did them on the Silpat just to make sure I'd have no problem picking them off. If you wanted to repeat you could easily reuse the pan and mat again.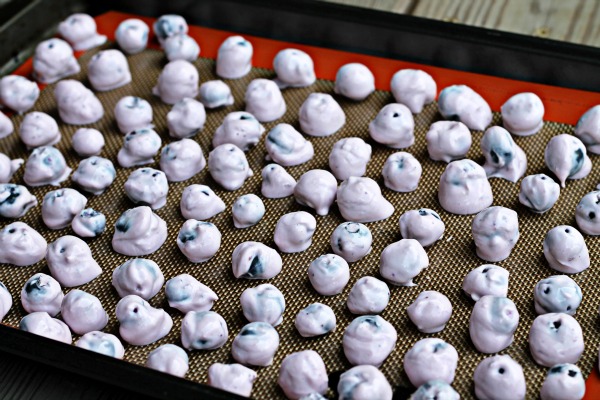 I keep mine in a gallon sized freezer bag and scoop out a handful whenever I get a case of the munchies. These take a long time to melt in your mouth and they are sweet and good without stuffing my face with bad choices.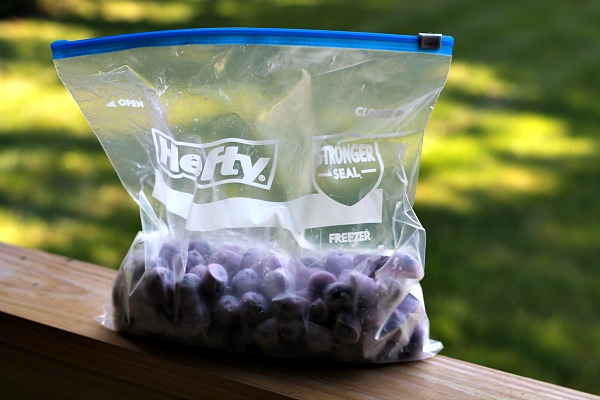 If you are local to me I know here in New England it is still prime picking season so if you can find a pick your own field! If you don't know where you can pick your own I found a bunch of local places with this website: www.pickyourown.org