Last weekend my boys and my Dad headed out to North Hadley to where I go and pick strawberries every year. They are fairly well priced ($2.50 a quart or $20 a box) and if you bring a good army to pick you can get lots in a relatively short time.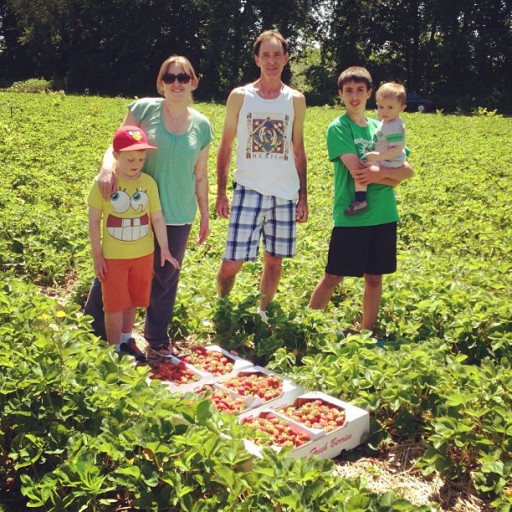 The field is pretty good sized and while this photo is deceiving there was a pretty good sized crowd there picking with us.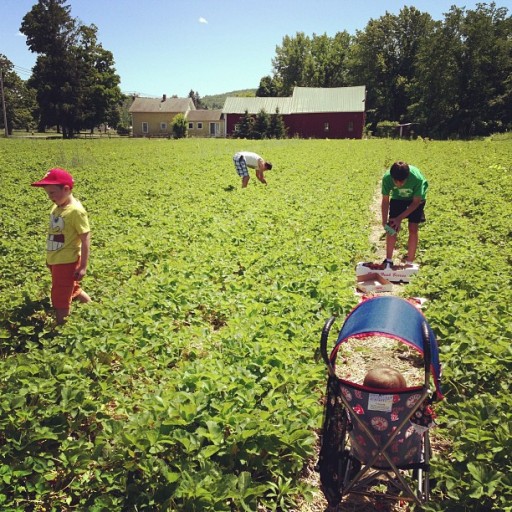 Since I had to bring Sawyer I just had him hang out in his MLB Umbrella Stroller from Kolcraft. It was perfect since we could carry him in it out and it provided shade too. Once he realized what he was surrounded by the little bugger actually was caught picking his own strawberries and eating them.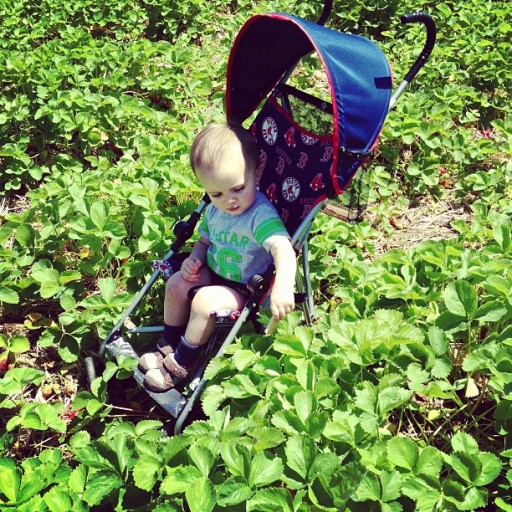 In just over an hour we picked 3 full boxes with totaled 24 quarts. My Dad & I split them down the middle.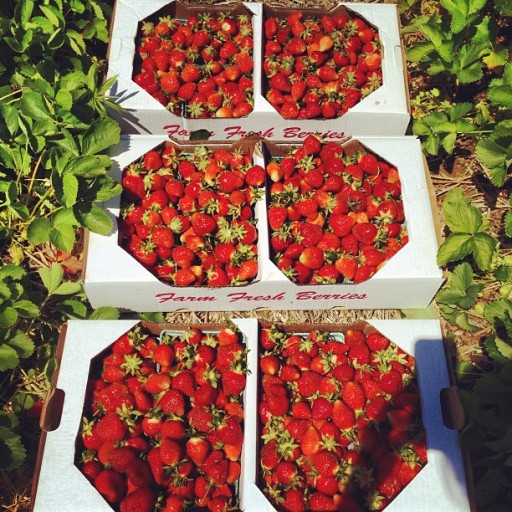 Which means I have a whole lot of baking and jamming to do!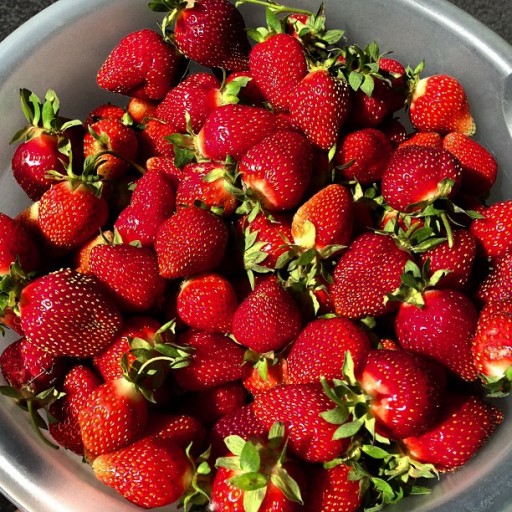 And of course we froze 4 quarts to use for smoothies and milkshakes all summer long! Do you go strawberry picking?