"I participated in a campaign on behalf of Mom Central Consulting for Discover Boating. I received collateral to facilitate my review and a promotional item as a thank you for participating."
If you've been a long time reader of mine you know we are a huge boating family! From the moment we can we put our boat in the water and we get out there and enjoy the water as often as possible! There is just something so freeing about boating. You can spend your time out in so many ways!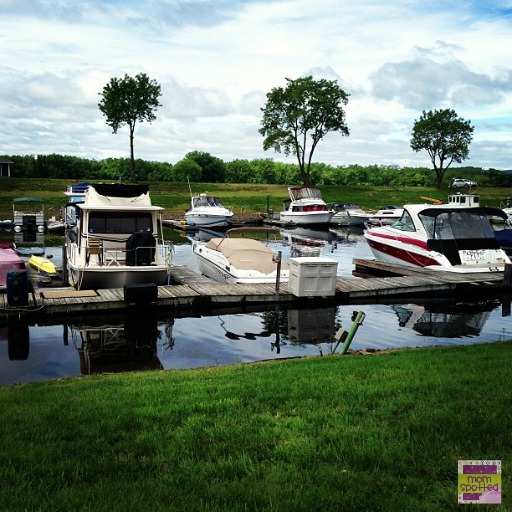 Right now New England has been getting slammed with rain and our water levels are so high our boat hasn't left the marina. My boys have already been begging to get out there and as I've shared on Instagram we've constantly been down to the river to check our water levels!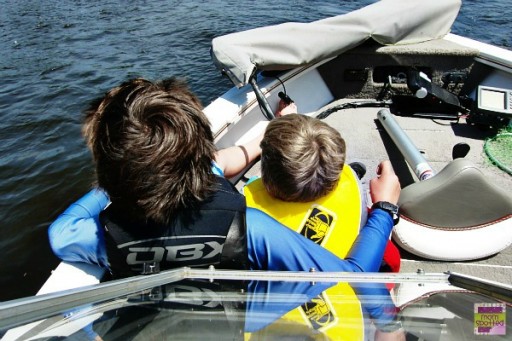 When we're out on the water we love to just cruise. If we're not cruising we're tugging one of the kids behind in a tube or relaxing on one of the many beaches along the edges of the Connecticut River. When I think of boating I think of family because when we're on the river our time is always, always cherished and the days are some of the best we have.
Make sure to check out Discover Boating for lots of tips and information about opportunities and activities going on in your area. I really like the Just For Kids Section. When I checked it out I was shocked at all the information they provided. Not just safety tips about life jackets and swimming but favorite related books and information on organizations for youth groups!

Discover Boating is a nonprofit program supported by the U.S. recreational boating industry to help people get on the water to experience the fun of boating. For those looking to get their feet wet, DiscoverBoating.com is an unbiased online resource to explore the enjoyment and accessibility of the boating lifestyle. Packed with easy, interactive features to familiarize people with all aspects of life on the water, DiscoverBoating.com has a boat selector guide, cost comparison tool, renting options, favorite boating destinations, links to education courses – even nautical lingo and how-to videos. Plus, the website offers tools and information for experienced boaters looking to learn more.
Father's Day Contest
Do you have pictures of fun times on the water with Dad and/or Grandpa? If so, you can submit your best boating photos with Dad in our June Facebook Photo Contest! Best photo wins a Visa gift card! Enter here: www.facebook.com/discoverboating