My first pregnancy was prefect. I didn't ache, I didn't have discomfort, nothing. Then my second pregnancy came and it was harder in so many ways. I had started off heavier, older, and the baby had his own list of issues. By the time my third pregnancy rolled around I knew that I couldn't base one pregnancy off another.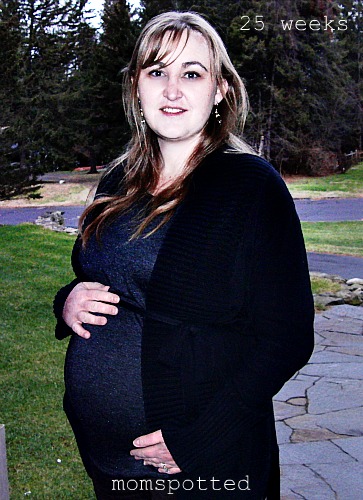 When you first realize you're pregnant I strongly recommend doing some research on specific products that could be of use to you and stocking the cabinets ahead of time. There were times that when I was miserable I was so miserable and stores weren't open or I just couldn't bring myself to leave the house.
If I had to put together a pregnancy tool kit I would include the following:
Preggie Pops- These are pretty tasty and really do help with that constant morning sickness that, well, isn't just in the morning.
Tylenol- It's the only pain medication you can take safely.
Cough Drops- I caught colds so much easier pregnant. Make sure you get menthol-free ones!
Tums- The biggest bottle in berry. I never in my life have had heartburn except when pregnant.
DulcoEase® Pink™ – because when you need to go, you should be able to.
DulcoEase® Pink™ is a must have for any pregnant mom in that last trimester. My last trimester I was miserable and it didn't help that my most craved food was bananas. I told my OBGYN about it and they recommended finding an over the counter stool softener and I wish one like DulcoEase® Pink™ was available then.
DulcoEase® Pink™ Stool Softener is a stimulant-free laxative containing the #1 OB/GYN recommended stool softener ingredient.

Stimulant-free constipation relief
The #1 OB/GYN recommended stool softener ingredient

It prevents and relieves constipation by softening dry, hard stools, making it easier and more comfortable to have a bowel movement. It works with your body by drawing water into the bowel, making the stool softer, and producing a bowel movement in 12 to 72 hours.

Prevents and relieves constipation and irregularity
Softens dry, hard stools, making it more comfortable to go to the bathroom
Contains the active ingredient docusate sodium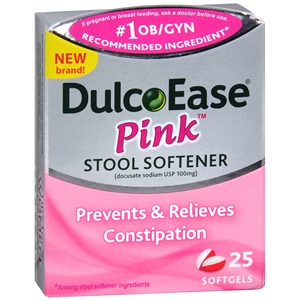 To give it a try yourself print and save with this $1.50 DulcoEase® Pink™ coupon, good on any box 25 count or higher. Of course remember to always consult with your Dr. or OBGYN before taking any new medication, especially if pregnant or breastfeeding!
Every new mother's toolkit should include DulcoEase® Pink™, the #1 OB/GYN recommended ingredient* for going #2. So if you are pregnant or breast feeding, ask your doctor if you should think Pink. Find savings on DulcoEase® Pink™ at www.MomsTalkDulcoEase.com!
*Among stool softener ingredients
This is a sponsored conversation written by me on behalf of DulcoEase® Pink™. The opinions and text are all mine.