I have talked about my super cute little man a little bit before.  He is insanely handsome, loves jokes, creative, super sweet and really, really smart!  The kid is only 4 ½ and is already starting to read and spell.  He loves reading and loves facts.  The other day in the car I was speechless when he pointed out a bird and said "hey mom is that a peregrine falcon? When they dive they fly really super-fast….like me. "  I have a hard time finding things for him to do and read to keep his little mind learning and growing.  I really want to keep him challenged so he can continue to love learning. 
To say we have LOVED the National Geographic Kids Almanac 2014 would be a massive understatement.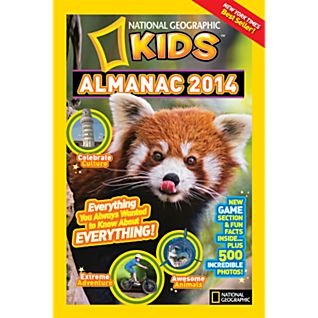 My 4 year old will sit and look at the wonderful, brightly colored pictures all day and we read it together all.the.time.  I don't know why I would expect anything less from The National Geographic Society.  They have brought a wonderful book into our home that I can encourage my little man to learn from for years!  I really love that this will grow with him. The cool facts and the incredible photos are what really intrigue him now.  His favorite thing is to ask my husband and me, "mommy, daddy, did you know…." and then spout off some fact he has learned.  I am amazed how much he has learned and remembered from reading this book.   I know as he grows he will still find the facts interesting, but there are also quizzes, games and digital extras that I know he will love.  It's so great that National Geographic has mixed so much fun with learning! Learning should be fun!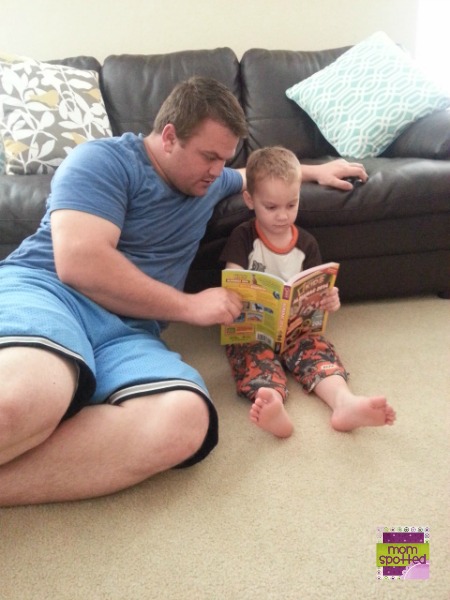 Along with the amazing and colorful pictures, there are a wide variety of topics to read about that have helped me get into learning discussions with him.  The book includes topics such as animals( the cute furry kind, the water loving kind and the ferocious kind), bugs, dinosaurs, weather, different cultures, green living, history, science, geography…seriously soooo many fun topics and facts.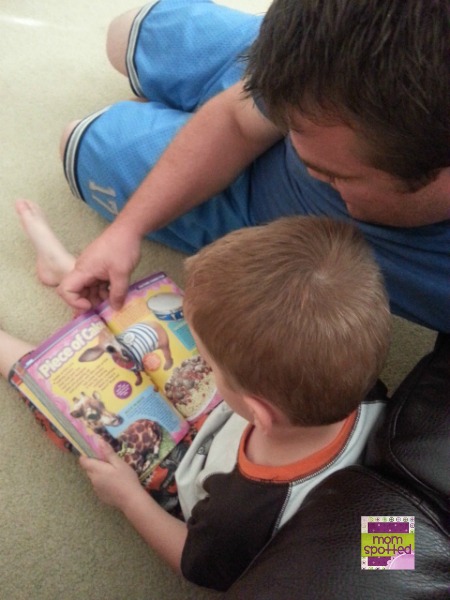 I could go on and on about the amazing things in this book.  Like the page about "15 things to do before you grow up."  Or, "All about you: what your birth order says about you. "  My husband and I have even looked through the book a few times after our little man is in bed.  There are fascinating things for EVERYONE to learn.  I wonder if I read the "6 tips for a good night's sleep" to my 2 month old we will get more sleep. 🙂 (I'll keep you posted on that one…… )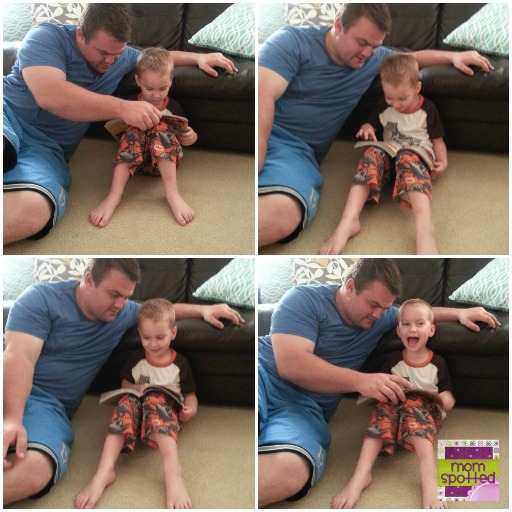 If you are looking for a great book for your kids to keep their minds busy this summer, this is it! Need a birthday present for the little boy or girl in your life? This is it!  Like I said, it will grow with them and last forever!  This is an amazing book to have for the family bookshelf. 
The National Geographic Society is also celebrating their 125th year anniversary!
To celebrate The National Geographic Society is having TWO giveaways.
The first giveaway is for two copies of the National Geographic Kids Almanac 2014. (US only.)
The second is a NG Kids Almanac GRAND PRIZE of a Kindle Fire ($159.99 ARV), hosted by National Geographic Kids!
Grand Prize Kindle Fire Giveaway*:
* This giveaway is hosted and administered by NG Kids and consists of a Kindle Fire ($159.99 ARV) will run from June 10 – June 14.

* TO ENTER Kindle contest and for more information on this amazing giveaway, please go to NG Books Facebook page here: http://bit.ly/Alm2014Sweeps
Right now one (1) Mom Spotted readers has the opportunity to win a VTech InnoTab 2S Wi-Fi Learning App Tablet. To enter use the Rafflecopter form below.
Contest ends 6.14.13 at 11:59pm. For Official Giveaway Rules click here. Affiliate links used.