On Mother's Day I wanted to go for a long bike ride. Hubby wasn't feeling it and neither was Gavin so Johnny and I took off to do our entire bike trail. However, Johnny managed to talk me into taking the new detour. They've been attaching all the trails recently and now most of the trails connect to other ones. We ended up going through 4 towns and a total of 18 miles! (this is the RuKeeper app)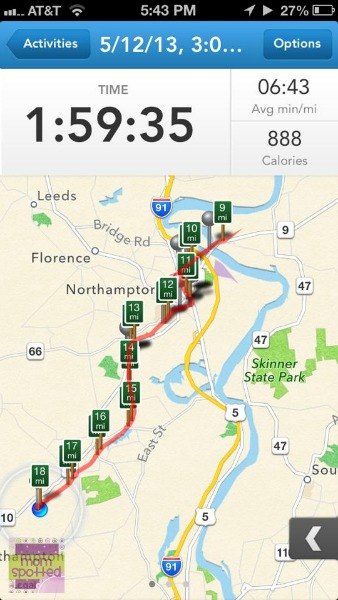 In the end we had a blast! I definitely didn't think I could do that and I was so proud of myself for never getting off my bike and sticking to it! Here are some photos I took alone the way!
When we were done we felt like this! And crazy enough I still did my Jillian Michael's DVD that night!