I had just finished feeding Sawyer breakfast but wanted to finish vacuuming before taking him out of his high chair. So I wheeled his chair to face the door. I turned around another one of the seats and enjoyed a cup of coffee with him before finishing up on some of my chores. When I got up I left the chair there and Charlie took it as an opportunity to be able to look out the window. They just sat like this staring out the window while Sawyer went on and on and on about who knows what. It really was the sweetest thing to watch. I'm glad I grabbed this photo, but if only I had thought to record it too!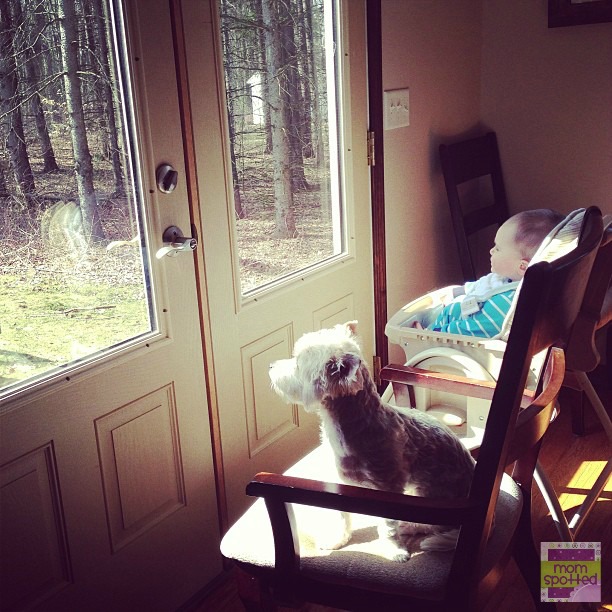 Also, if you have a minute- Can you vote for Sawyer? I know, I know, I hate to ask but He could win $10,000. I really never thought we stood a chance since it's Parents Magazine but he's actually in 37th place! Wow!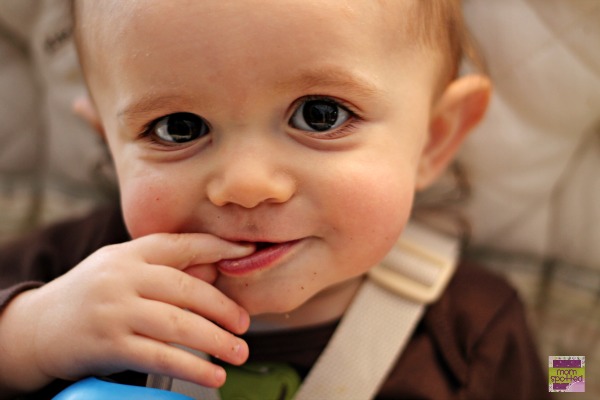 ONLY Wordless/Wordful related posts should be linked here.
No giveaways or other posts.
It Must link directly to your WW post not you main page.
Mister Linky's Magical Widgets — Easy-Linky widget will appear right here!
This preview will disappear when the widget is displayed on your site.
For best results, use HTML mode to edit this section of the post.