I was super bummed out because I had to cancel a trip to NYC for an event over the weekend last minute due to lack of childcare. Being home for the weekend opened up other possibilities for us though. It was the last weekend Six Flags New England was running their season pass specials and I wanted to take full advantage.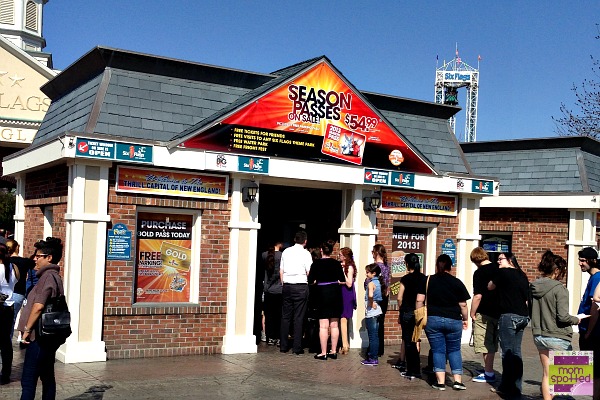 We haven't been since Johnny was Gavin's age and I wanted to go back but the parking alone is $20. Luckily, if you bought 4 or more passes before last weekend you got a FREE parking pass for the year too! Plus, it was the last weekend before they raise the prices.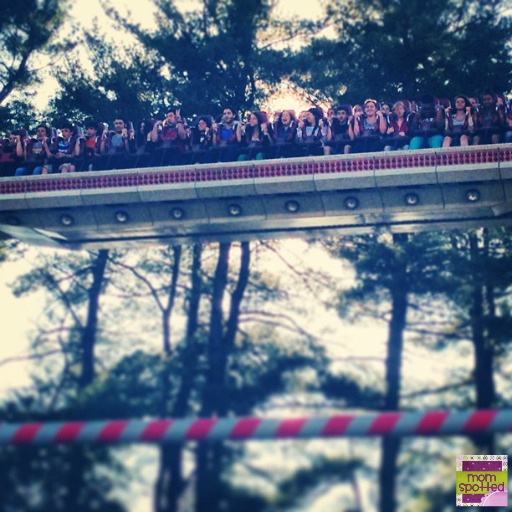 Can you find me? I'm up there?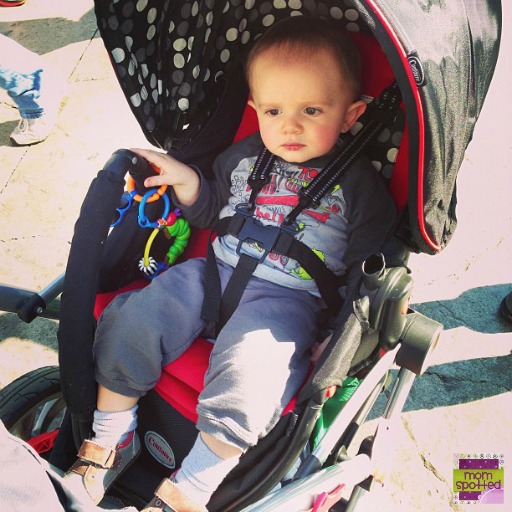 Sawyer hung out with Daddy!
My niece gave the day a thumbs up!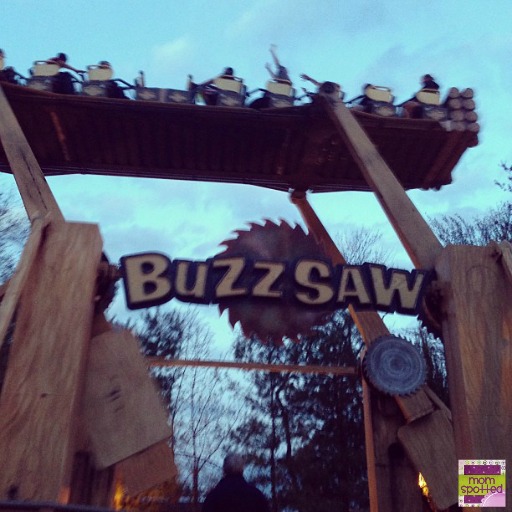 We ended with the swings.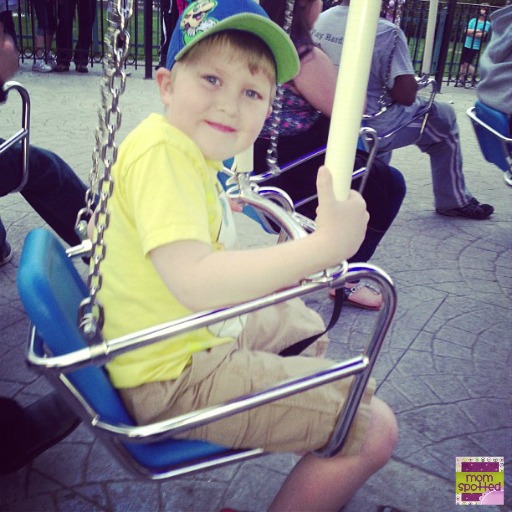 We all can ride.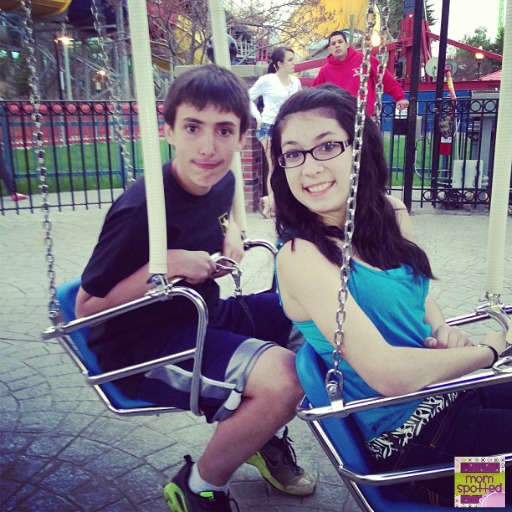 And it's always a favorite of everyone's!