Have you ever seen the movie Mystic Pizza? If not, you should! It's a great movie. An oldie but definitely a goodie! Not to mention it has Julia Roberts in it.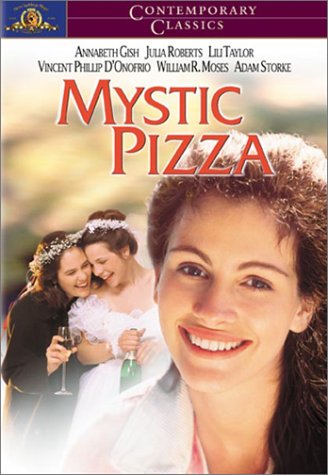 Well, last week my family went down to Mystic, CT and spent the night at the Hilton Mystic for the kids spring vacation. We went into town for dinner and just had to stop for Mystic Pizza.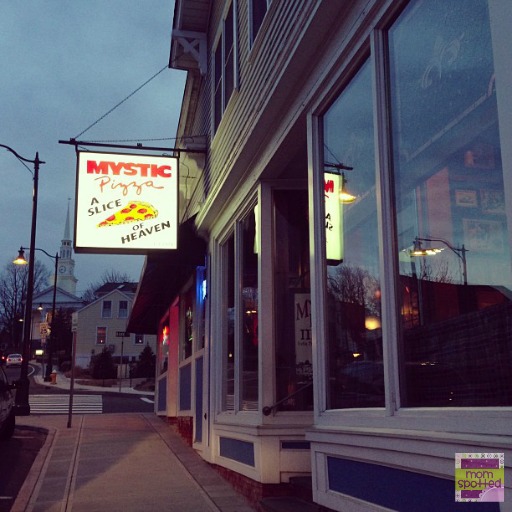 If you haven't seen the movie before the menu explains it all right on the cover. It's also a fun read if you have!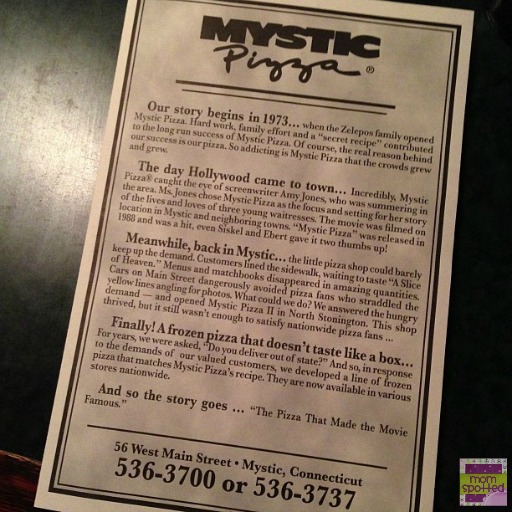 The kids thought it was all pretty cool!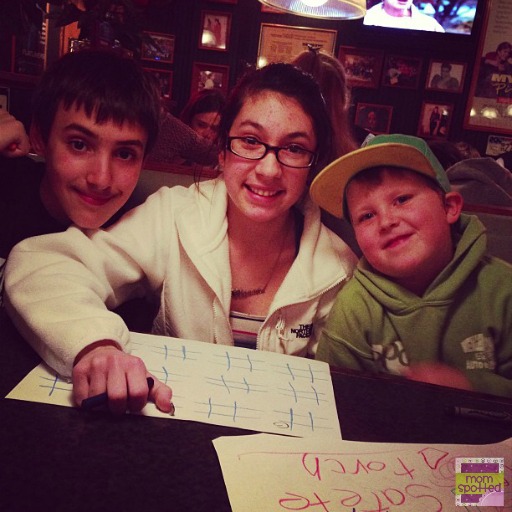 The pizza? It was probably one of the best pizza's I've ever had! No lie.