This is a Sponsored post written by me on behalf of Elmhurst Memorial Hospital for SocialSpark. All opinions are 100% mine.
Many of you don't know it but other than being a mom my favorite job was when I worked in the ER for five years. ER's are something special when you realize all that goes into them to make them work. It's so easy for things to get backed up and for the patients to become upset.
I've recently heard that Elmhurst Memorial Hospital (in suburban Chicago) is earning the reputation as the most amazing ER in the world. That is one title you don't often hear when people are talking about the medical field but when you hear that they have a typical wait time of only five minutes you can see why people are talking.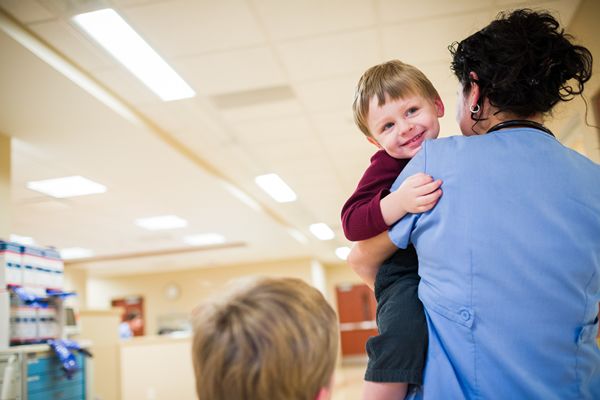 I know when I had to recently wait for my husband to have surgery I was so uncomfortable. I had to sit in a really uncomfortable seat in a crowded room for hours. There was nowhere for me to go and nothing for me to do. I couldn't even snag a wi-fi connection to get some work done while I waited. If I had been in this ER I would have loved being able to stop by their Starbucks café and enjoy some coffee while I got work done.
I could have even stopped by their Walgreens on-site before leaving and grabbed the prescriptions we needed before heading home.
While those things are nice they aren't what matter the most. What matters most is that patient satisfaction is in the 98th percentile and they have some of the most respected ER doctors in the area! They also have an outstanding partnership with first responders!
The accommodations are more like a lavish hotel than a typical hospital from both outside and inside. All ER suites have large private bathrooms too. I don't know any ER that has that so I can see why all of this together has people saying that Elmhurst Memorial Hospital is the most amazing ER in the world.
Elmhurst Memorial Hospital also subscribes to the Planetree philosophy of care, an approach to healthcare that looks at the experience from the patients' perspective and offers a healthcare experience that is less intimidating and more comforting. (Look around inside and you can even see the sycamore leaf, the symbol associated with Planetree, designed into the glass and floor of the building.)