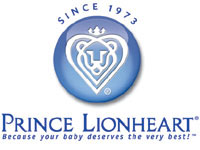 Sawyer turned one and basically hit fast forward. We went from cuddling to chasing and it's not going to slow down anytime soon so we might as well make the chasing a little more fun, right? With my first two boys I wasn't aware of all the options out there and there really weren't that many options when I became a mom 12 years ago. With Sawyer I've really liked being able to step away from a lot of the plastic battery ran toys and to the simple yet effective ones.
When it came to ride-on's I knew I wanted to get Sawyer the Wheely Bug from Prince Lionheart. I knew they were cute but I was curious if cute would cross over to fun and functional. After all, it was intended to entertain Sawyer not be a piece of decor. Seriously though, it's adorable. Picking which one was the hardest but in the end I went with the large mouse.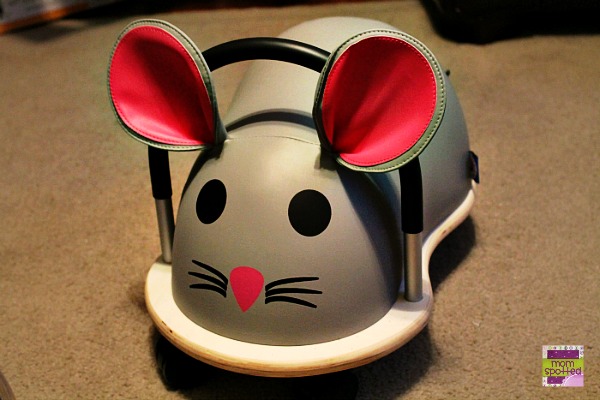 See! Cuteness! The Wheely Bug moves great on the hard surfaces. It's actually the smoothest ride-on I've used between all three kids. It's also incredibly durable. The wheels don't damage our hardwood floors which keeps my paranoid husband happy and the soft seat is easily washable if they their sippy cup drips down it or have a diaper accident. The handle is the perfect size to let little hands grip and hold on.
• Totally new concept to encourage gross motor skills while having heaps of fun.
• Bright, soft, unisex design… an instant attraction to little girls and boys alike.
• Tough PU covering, resistant to the inevitable "little accidents", easy to clean.
• Padded with a 1" layer of soft sponge.
• Entirely non-toxic and contains no PVC.
• Weighs only Small: 4lb, Large: 5lb
• Constructed with only the highest quality components.
• Design Patented and Trademark Registered.
• Multidirectional castors, no more getting stuck against obstacles.
• Children love the easy, unlimited mobility.
• Researched and developed in child care centres (designed for "industrial" kid use.)
• Certified tested to ASTM 963, CE EN71, JP ST05, AS/NZ ISO 8124.
• Intended for use on smooth floors, ideal for indoors, runs quietly.
• Recommended rider weight 50lb.
• Stainless steel spring mounted "feelers", which wobble much to the delight of children, have an internal cord to prevent pull out.
• Plywood base made from renewable plantation timber.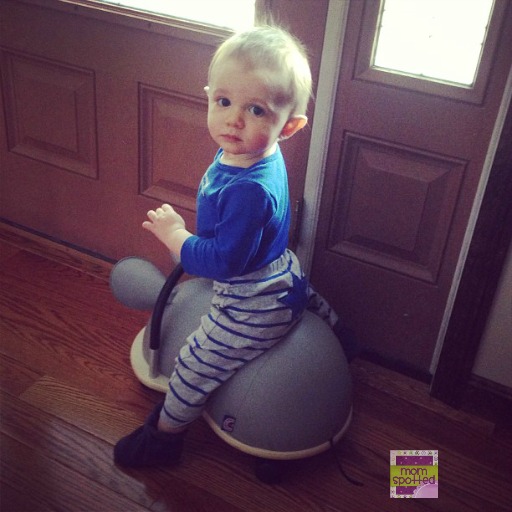 Sawyer is 30.5″ tall and 12 months. Here he is on the large. The small is technically recommended for 18 months+ and the large for 3 years +. He really could use the smaller size. He looks like he's fine but he struggle to push off and can't "ride" it on his own. He does however enjoy being pushed all over! This is a very, very smooth ride. I wish I could have seen the different sizes together and shown how much of a difference they were but I think the two inch difference would have made it much easier for him.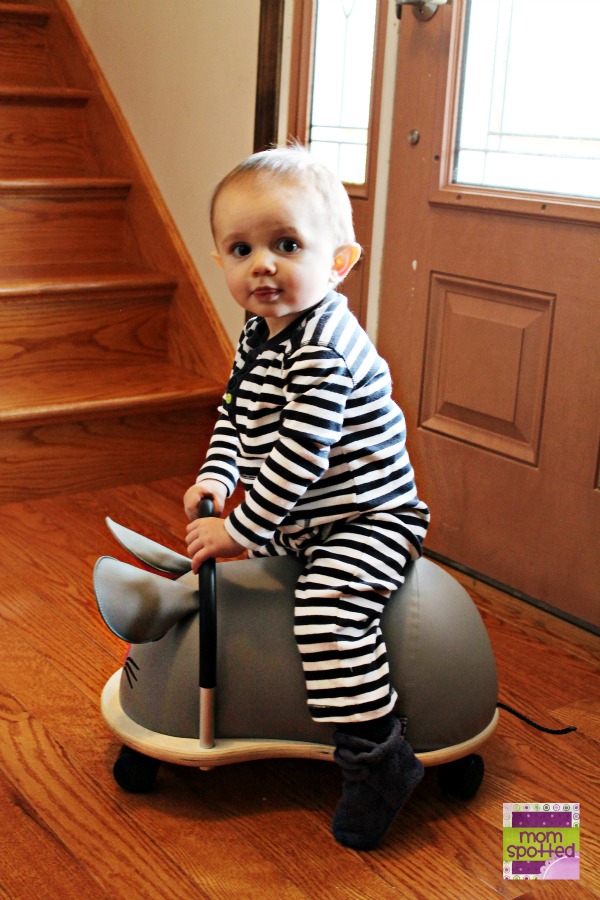 We are super excited to add the Wheely Bug to our toy collection and since it can handle up to 50 pounds and it quality made I know it will be around for my child for years. If Sawyer wasn't my last child I'd be certain it would make it through multiple children with no problem!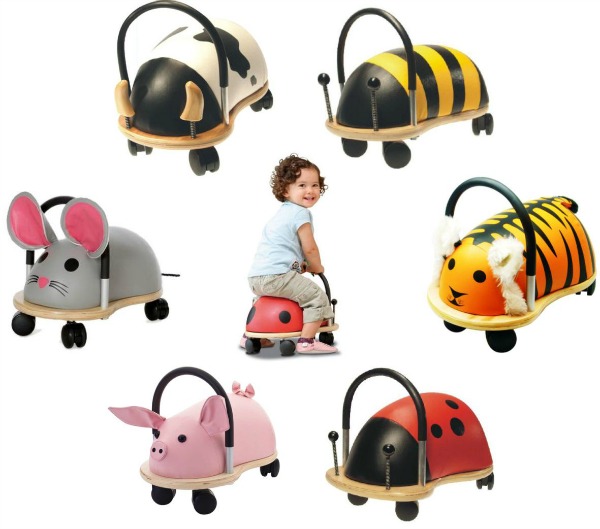 The Wheely Bug from Prince Lionheart is available in 6 styles in 2 different sizes. You can purchase it from our affiliate Amazon for $20 less then the going price right now of $70 for the small and $80 for the large.
Right now one (1) Mom Spotted readers have the opportunity to win a Wheely Bug of their choice by entering the Rafflecopter for below. Then head on over to MommyMandy and enter her Wheely Bug giveaway!
Contest ends 3.25.13 at 11:59pm. For Official Giveaway Rules click here.