I can't believe I'm going to be packing away the swings and playmats. It makes me sad that my little baby is getting older but at the same time it's so much fun to see him grow in independence. Of course we he'll always be my baby but to help him learn to be the big boy he so wants to be he'll need help. I just can't believe we will be needing those helpers already. Bumbo has some great products to help you.

I am so glad the warm air is on it's way because we pretty much live outdoors. We have lots of picnics and we are always on the go. We are often eating outside or at someone's home and obviously our high chair isn't convenient to go all over with and at the same time have you ever tried to feed a toddler without one? We need something that can be easily cleaned, convenient for travel and safe for Sawyer. We found all that with the Bumbo Booster Seat.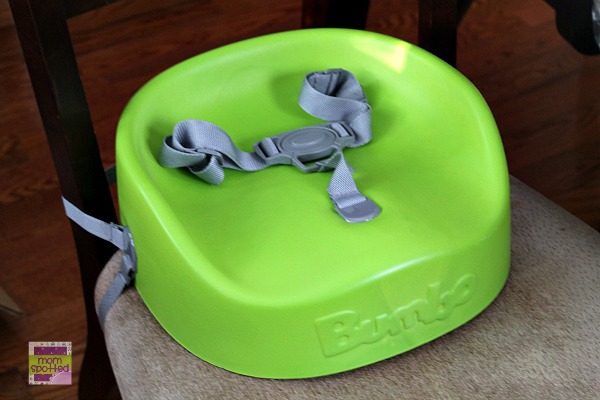 The Bumbo Booster Seat enables toddlers to be seated on an adult chair. The seat is made of the same soft material as the Bumbo Floor Seat. The Bumbo Booster seat is ergonomically designed to provide comfort, while the restraint belt and attachment straps helps to keep your child safely in place. This handy seat is ideal for feeding, teaching and general interaction with your child. Available in a wide variety of colours.
This booster seat is super easy to put on any seat or surface as it has a flat bottom and adjustable straps that can attach to almost any chair.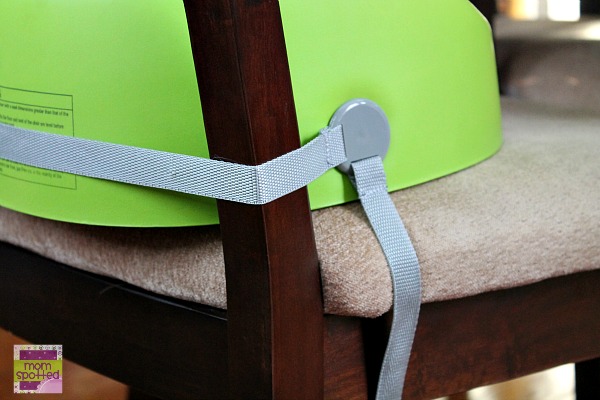 The surface area is super easy to keep clean and can easily be wiped down after use with no cracks or lines. It has a three-point safety harness to keep him safe (children should always be supervised).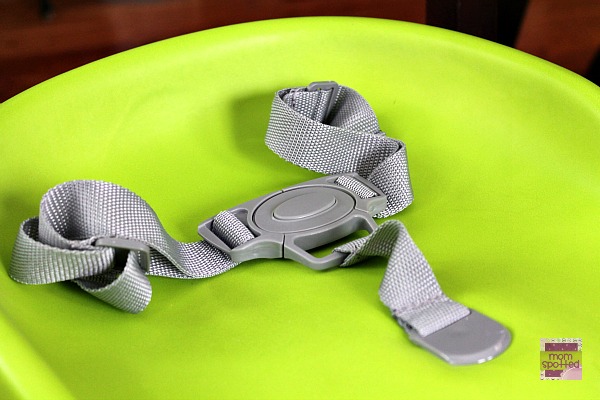 The Step Stool is an exciting new addition to the Bumbo range, the cheerful look of the step gives it preference to more contemporary designs already available in the market and complements the Bumbo Toilet Trainer as an accessory.
We've found stools to be very helpful. Not only do they help with independence but a good stool will also decrease injuries of kids not having a stable place to place their feet. The Bumbo Stool is great as its one simple piece. We have used many different stools and they've always been hard to clean. I love how easy this to wipe down. The bottom is stable and can supports up to 110 pounds.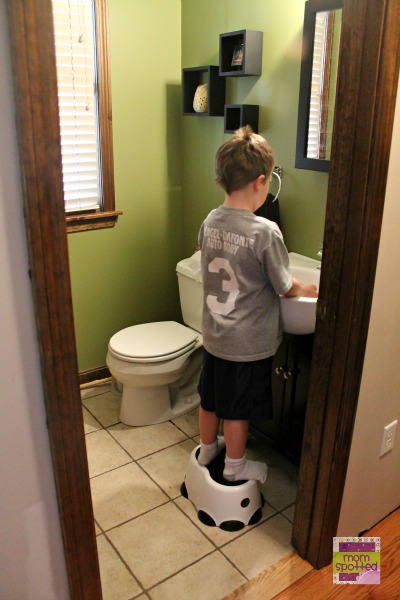 The Bumbo Step Stool & Booster Seat are both available from our affiliates Amazon. The Step Stool for $14.99 and the Booster Seat for $39.99.
Right now one (1) Mom Spotted readers have the opportunity to win both the Bumbo Step Stool & Booster Seat* by entering the Rafflecopter for below. Then head on over to MommyMandy and enter her giveaway!
Contest ends 4.25.13 at 11:59pm. For Official Giveaway Rules click here. *Color selection may vary.