This past weekend was my husbands birthday and the kids made to celebrate. My husbands favorite color just happens to be green so we made them St. Patty's themed.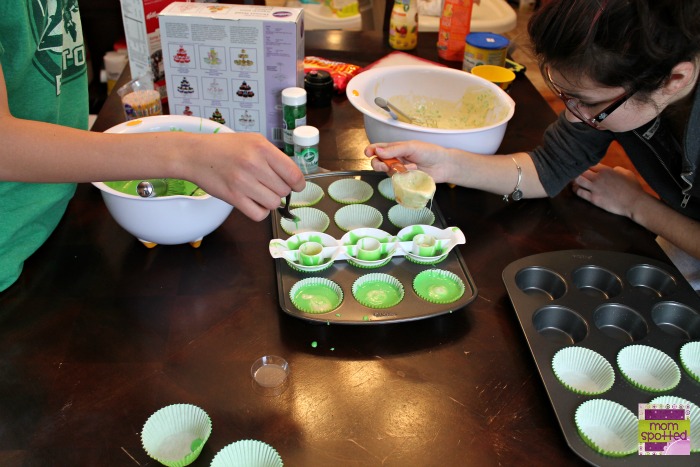 They worked so hard! They wanted special two toned cupcakes so they took even longer. (giveaway coming)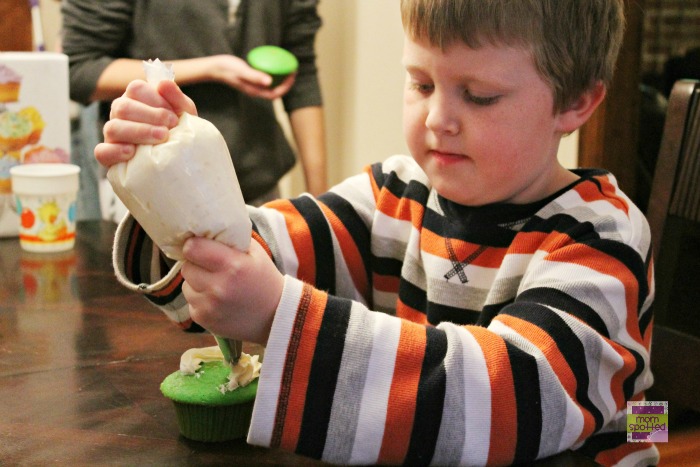 Johnny even made the frosting from scratch and Gavin even grabbed a bag and frosted his own!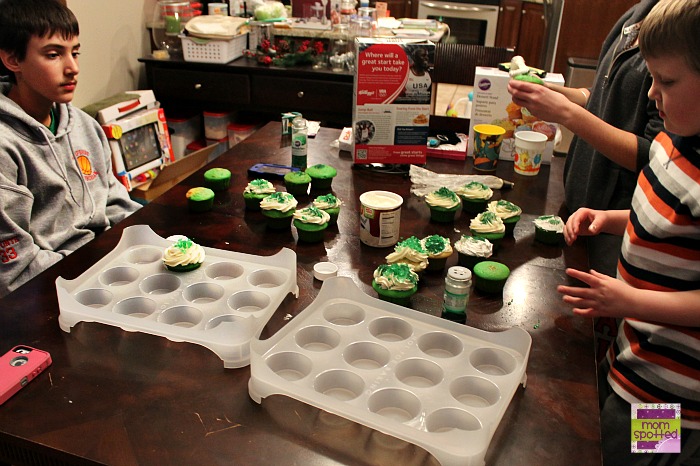 I think they did a great job. (*not all cupcakes were photo pretty but all were tummy yummy)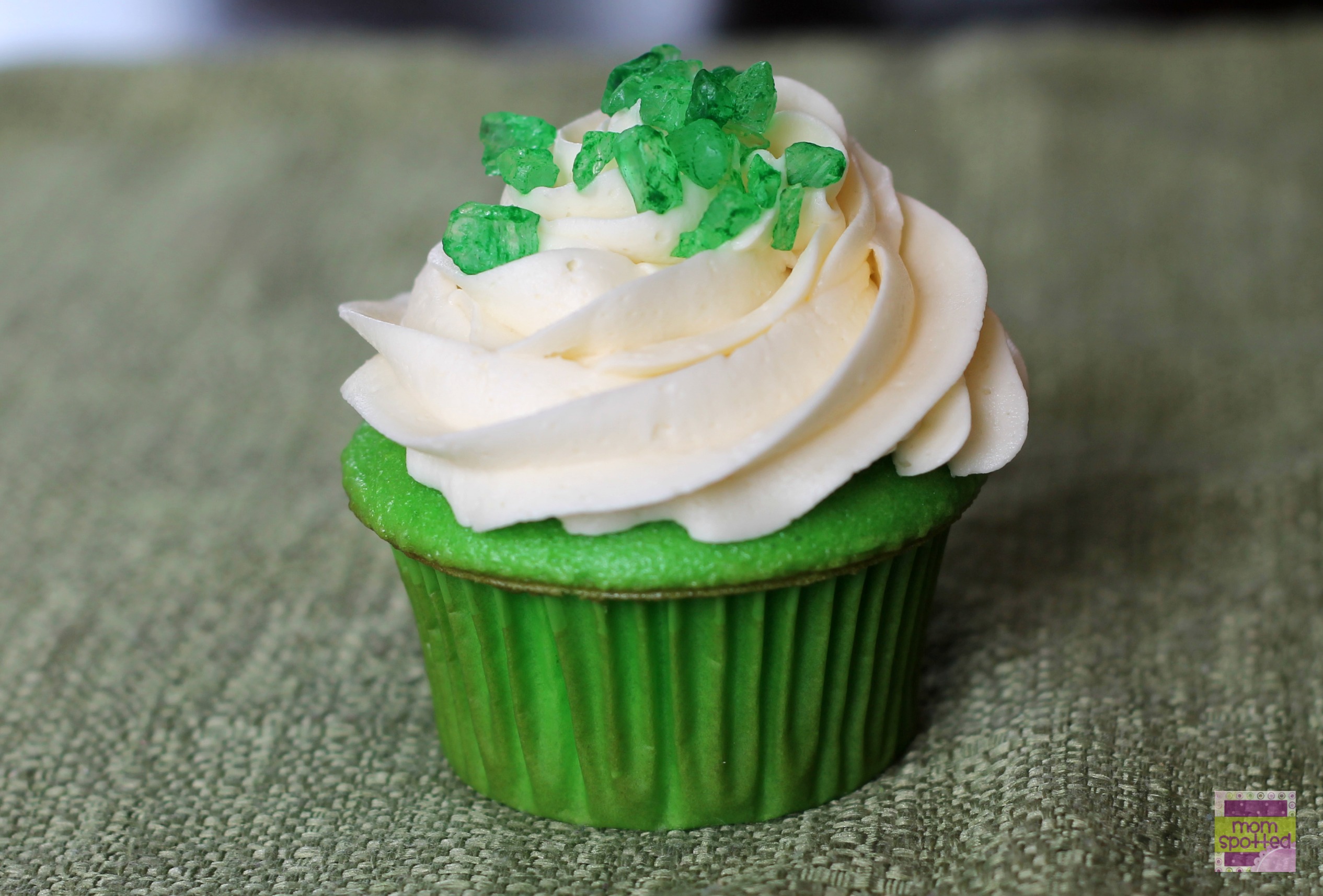 Daddy had some yummy cupcakes to come home too.