Around here St. Patrick's Day is a big deal. We actually have one of the largest parades on the east coast to celebrate it. We spend the day before the parade at the St. Patrick's Day Holyoke Road Race. There were almost 7000 runners this year!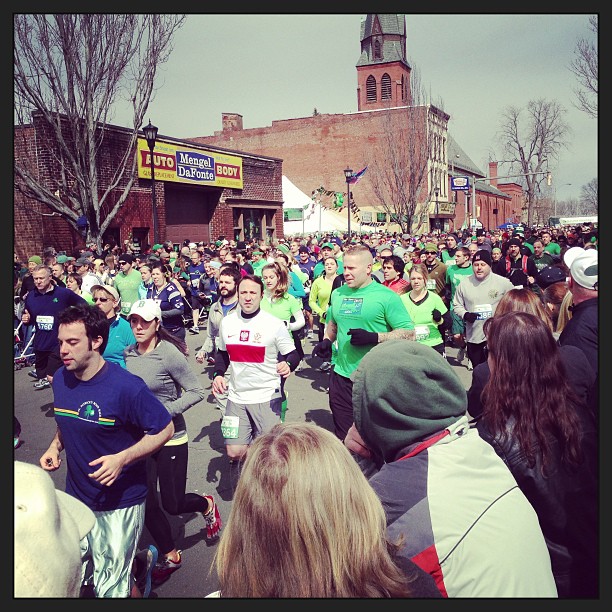 It's not all about the runners though.It's basically a huge street party. It's the only day we can walk about with open beverages and not get weird looks at 11am for having it. Until the race begins and moment the runners go by the streets are once again FILLED with people.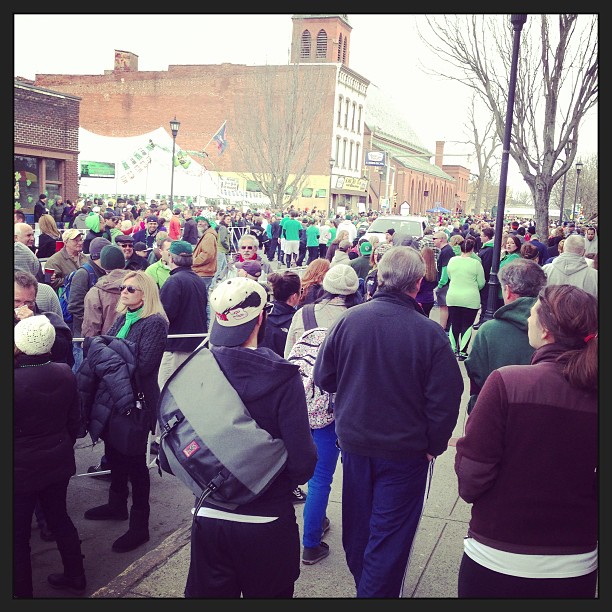 Our family business just happens to be located right across the street from the race headquarters so a lot of our friends and family come down for a fun time- a few even run!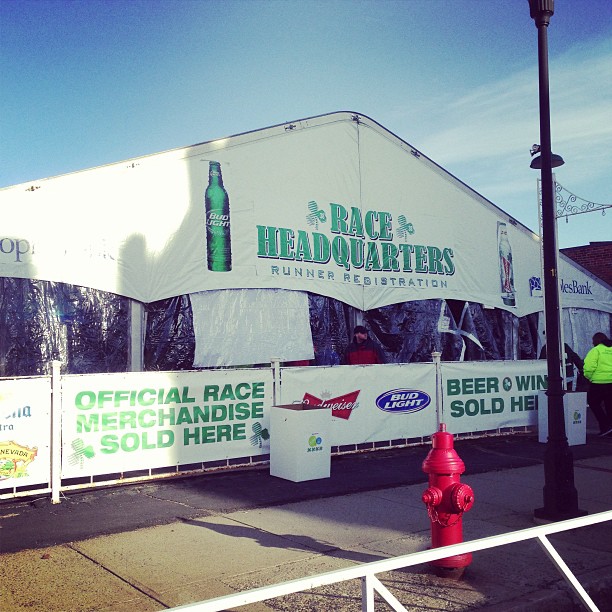 Hubby was even interviewed by the local news. (this was going over things beforehand)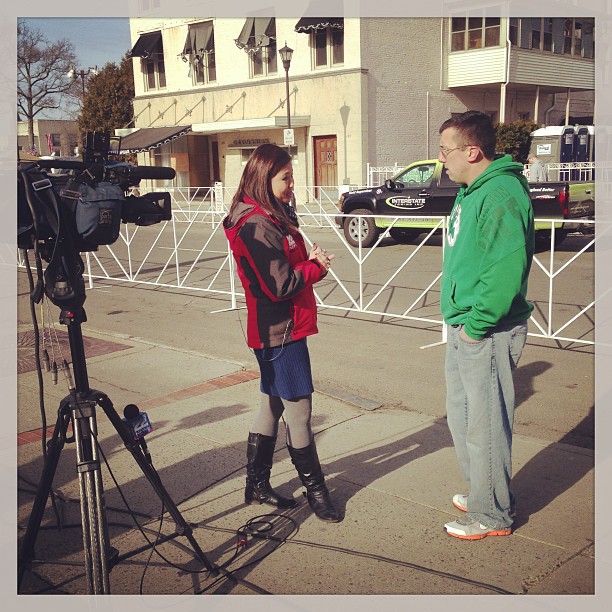 He held Sawyer in his actual interview and it was his first tv appearance.
The big kids had fun playing baggo, kicking a soccer ball against the building and watching all the festivities.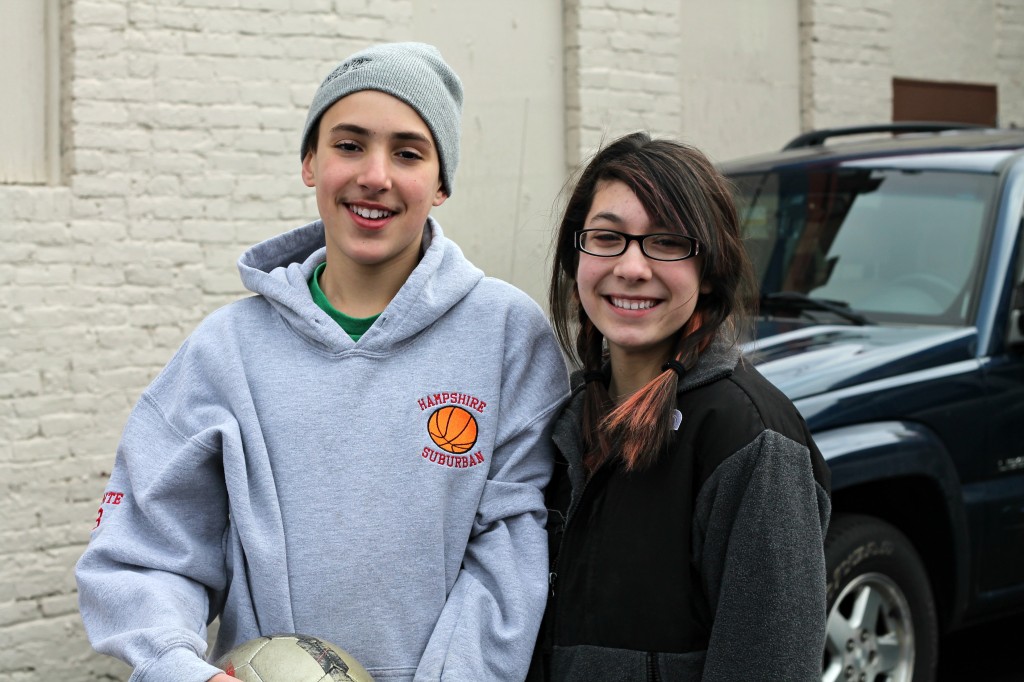 Gavin spent the day with one of our friends little girls and even got to see the Easter Bunny!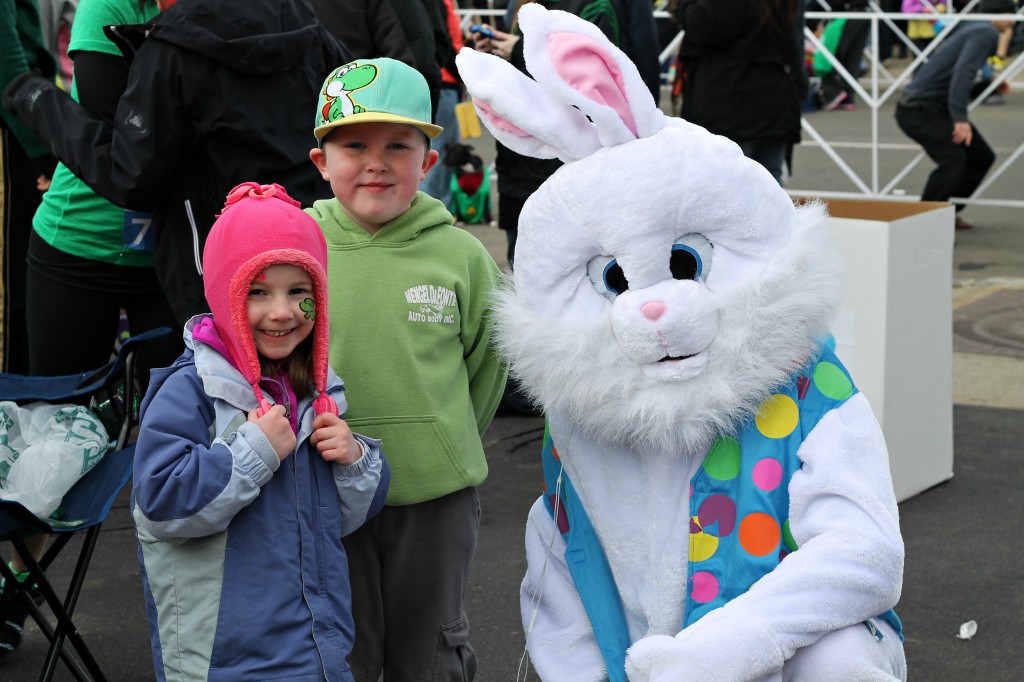 Sawyer had a blast. Wasn't his outfit from @zutano adorable! It was 30 degrees out so he spent a lot of time in the office.