There's so much talk these days about food and what's naturally in them, what's put in them, and what isn't. Clean eating, organic, naturally raised, sustainable, etc. all these words mean so many different things and well it's confusing, isn't it?
I really do want to do best for my family but I also want to understand why it it what I'm doing and what the difference is between it all. I want to know if the animals we eat are grass fed and if there were chemicals put in my vegetables. I want to know if it was grown locally or if it grown in a lab.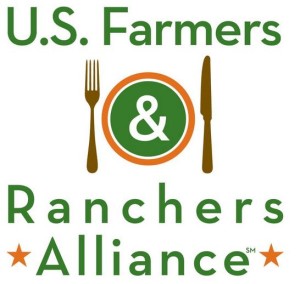 That's why the U.S. Farmers & Ranchers Alliance is holding the #FoodD Twitter Party on Wednesday, March 27th at 1 pm EST and I'll be there to learn what all these labels mean so I can make better choices for myself and for my family. In the end that's really all we want, isn't it? To know what we're eating and understand it. So join me and let's get food educated together!
What: When you're scanning a restaurant menu or walking the grocery store aisles, do you know what many of the food terms really mean?
The U.S. Farmers & Ranchers Alliance wants to help you learn more about your choices and where our food comes from. Join this Twitter Party to learn about key food terms to help you navigate your options, whether you're dining out or grocery shopping!
We will discuss commonly used and little-understood food terms – for example, what does "local" really mean, and what's the difference between organic and non-organic? Hormone-free, sustainable, naturally raised … these terms and others are becoming staples on menus and in stores – and, until now, few have been clearly defined.
When:
 Wednesday, March 27, at 1 p.m. ET (the party will last one hour)
Where:
 We'll be on Twitter – follow the #FoodD hashtag to track the conversation. You can see the details and RSVP via this Twtvite: http://twtvite.com/foodd2
Hashtag: 
#FoodD
Prizes: USFRA is giving away four skillets and a cookware set during the party! Winners will be chosen randomly based on all correct answers to trivia questions.
Hosts: @theMotherhood, @CooperMunroe, @EmilyMcKhann, @KatiePratt4, @USFRA