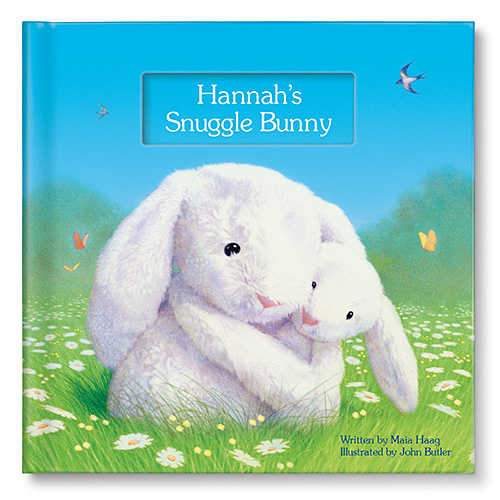 When I had my boys I always said that I would make sure they had names that were of common spelling and often able to be found on personalized items. My niece has her named spelled differently then her common spelling and she use to be so upset never finding her name on anything. Then I had Sawyer and that rule was clearly broken. While it's not the most uncommon name it's definitely not one you often see on a key chain.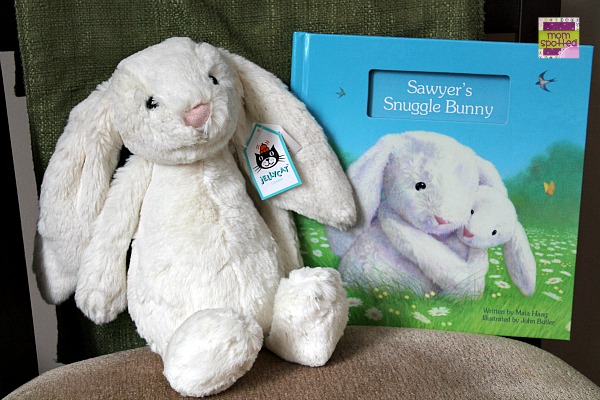 So when I got an email from I See Me! about their personalized children's books I knew I wanted one for Sawyer. With Easter just around the corner I thought the My Snuggle Bunny book would be perfect! We received the My Snuggle Bunny Gift Set which also includes a cute little bunny that matches the bunny in the book! The bunny is sooo soft and really makes a great match! He's 12 inches long and has big soft floppy ears!
In this heartwarming personalized storybook, your child will hear all the ways that Snuggle Bunny loves him or her throughout the day. From a hug in the morning to snuggle time in the evening, the Snuggle Bunny counts ten ways that it expresses affection for your child. Written by award-winning author Maia Haag and illustrated by John Butler, this 8.5"x 8.5" hardcover book with 20 pages is sure to become a classic bedtime reading ritual.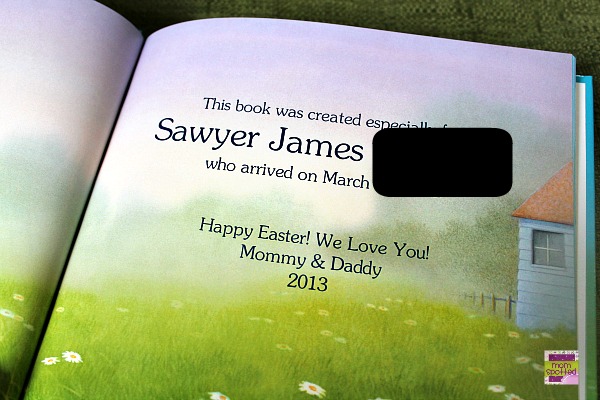 I love that you can also add a small note in the front of the book allowing you to state who it's from and the occasion. Right from the cover you'll see that it's personalized but it's not just a name drop here and there this book carries your child's name all through the story. I loved it too that they took it a step further and even added his name into some of the photos and made the story even more personalized.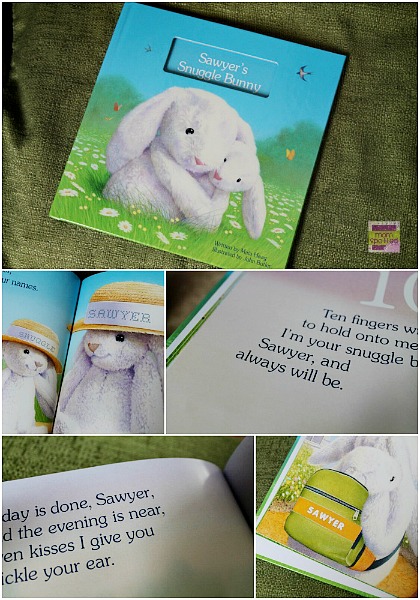 Aren't these books great? Well one lucky Mom Spotted reader gets to win one! Contest Over.