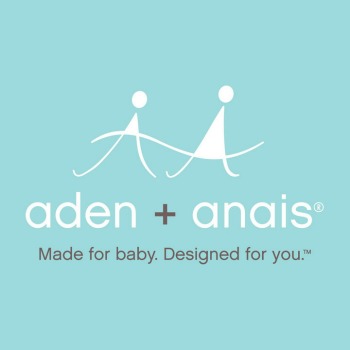 I have been using aden + anais for years. Sawyer has been using their products from day one.  I love their prints and their muslin cotton is like nothing else. When I wrapped him at the hospital it was in one of their swaddles. When Sawyer falls asleep I trust them to keep him warm in his crib in his Cozy Sleeping Bags.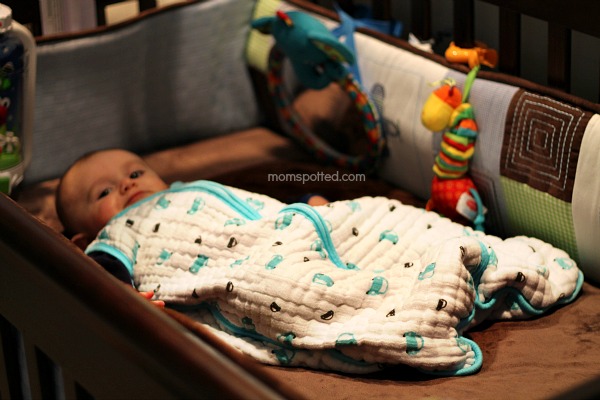 When we go out I always like to bring a blanket with us as we don't use a jacket with the car seat so we wrap a blanket around him and run inside where ever we're heading. We were using one of our very loved
dream blankets
but when using in the stroller they were a bit bulky. The
cozy sleeping blanket
was a perfect option as it's still a good size blanket that is multi-purposed, but is also warm and soft without all the bulk most large blankets have. We just love this cozy swaddle blanket! When Sawyer gets super tired he loves to bring it to his face and cuddle with it. aden + anais is one of the only brands I trust to keep my baby warm day & night, awake & asleep, face to feet.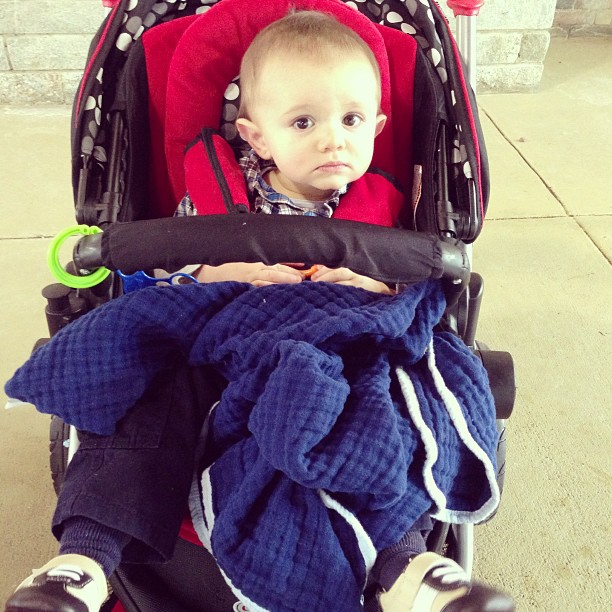 For countless generations, mothers have swaddled and cared for their children with natural cotton muslin. aden + anais® brings this traditional fabric to you with our cozy blanket. Designed with two layers of 100% cotton muslin, it's the perfect swaddle blanket for cool nights or as a stroller blanket for brisk walks in the park. It's available in eight different prints and patterns.
One 100% cotton muslin cozy blanket.

+Comfortably warm: double-layer of 100% cotton muslin.

+Breathable: helps reduce the risk of overheating.

+Generous size: makes swaddling easy.
+Multi-use: stroller, nursing, changing pad cover, burp cloth, tummy time blanket, and more.

aden + anais has offered one Mom Spotted Reader a cozy swaddle too!!!
Contest Ends 3/25/13. For Official Giveaway Rules click here.