Two weeks ago Sawyer finally learned how to crawl. Then just a few days later he learned how to pull himself to standing and is now EV-VER-RE-WHERE. I can't get anything done and I can't get him to stay entertained on his own no matter how much I try. Today I played with him nonstop hoping to tire him out so I could work on a sponsored post. Nope. He wasn't having it. He kept coming over pounding on the table and yelling at me until I played with him again. If only naptime was longer then the time it takes to do laundry & dishes…..
(remember you can follow me on Instagram here)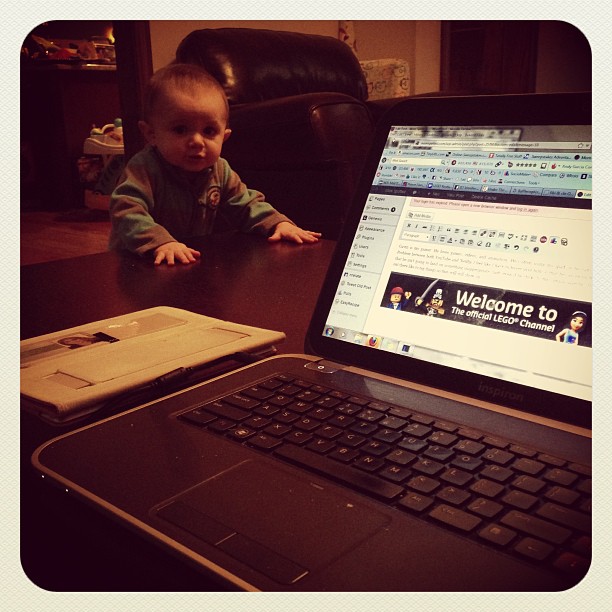 ONLY Wordless/Wordful related posts should be linked here. No giveaways or other posts. It Must link directly to your WW post not you main page.
Any links not going directly to a WW post will be deleted.
Mister Linky's Magical Widgets — Easy-Linky widget will appear right here!
This preview will disappear when the widget is displayed on your site.
For best results, use HTML mode to edit this section of the post.