Since the night Sawyer came home from the hospital I've used wearable blankets to make sure he's warm when he would sleep flat. If they had one with a slit for his swing he probably never would have come out of it. Since keeping all blankets out of the crib is a must and keeping him warm is one too that makes these wearable sleeping bags a must and the Halo Sleepsack keeps them warm and looks great too!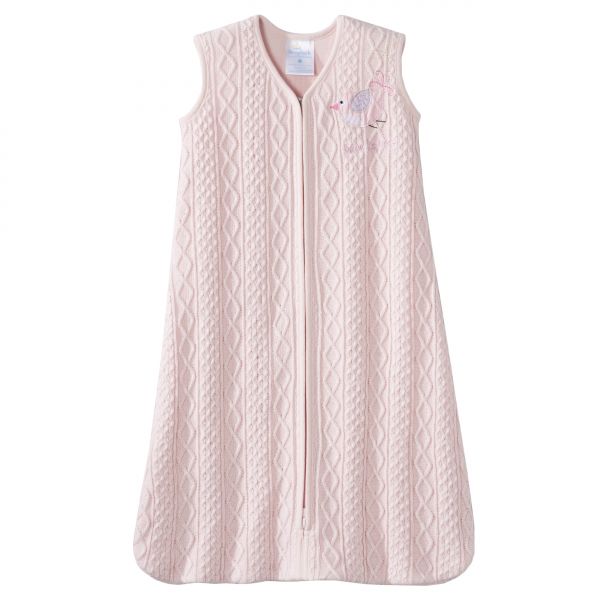 Sawyer loves the all new Cotton Cable Sweater Knit SleepSack® Wearable Blankets and so do I! I love knowing the he is safe and warm all night long. I love that the SleepSack zipfrom top to bottom so if you have late night or early morning changes you can easily change baby without having to completely undress them. There is also a great "back is best" note on the front as a gentle reminder incase someone other then you might be putting baby to sleep.
The HALO® SleepSack® wearable blanket replaces loose blankets in the crib that can cover your baby s face and interfere with breathing. In addition to helping your baby sleep safer, the HALO SleepSack wearable blanket helps your baby sleep better, too. It is a warm cuddly blanket they cannot kick off; ensuring baby sleeps soundly throughout the night. Used in hospital nurseries nationwide, the Halo SleepSack wearable blanket is the #1 choice of hospital nurseries, recommended by safety organizations and is approved as "Hip Healthy" by the International Hip Dysplasia Institute. HALO supports non-profit organizations like First Candle/SIDS Alliance and The Canadian Foundation for the Study of Infant Deaths. Use over regular sleepwear to take the place of loose blankets.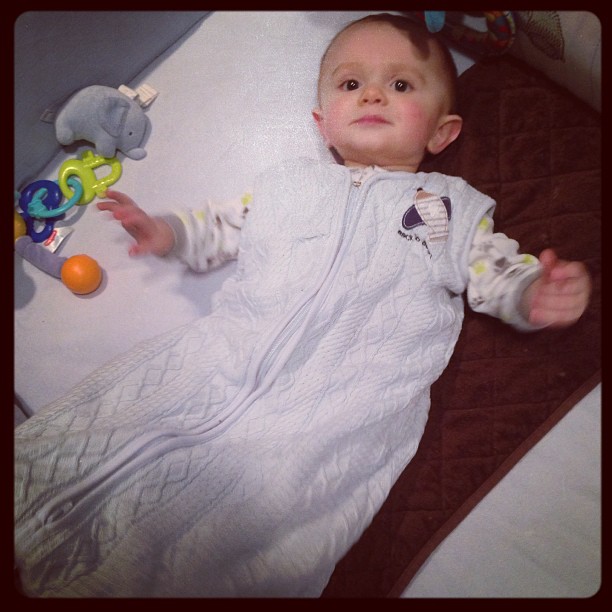 The Cotton Cable Sweater Knit SleepSack® Wearable Blankets are available in three colors: pink, cream, and blue. They retail for $38 and can be purchased directly from the Halo website or at many retailers such as Amazon, Babies R Us, Target, and more! To find the store closest to you use their store locator.
Of course here we always make sure you also have a chance to win one so fill out the simple Rafflecopter form below for a chance!
**Open to US readers only.