I've been thinking a lot about what to get Sawyer for his 1st Birthday. We're still very undecided but I thought I'd share what we have and love and what we are considering getting.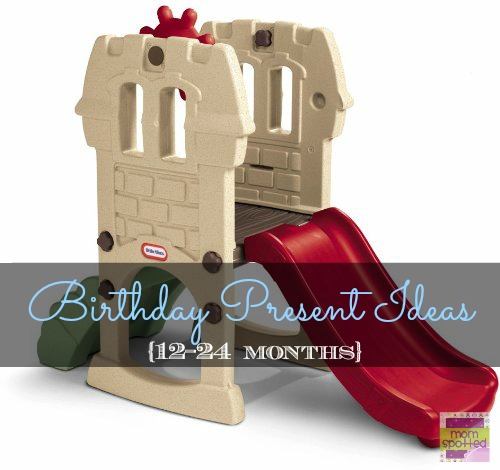 These are what we are loving and would buy again:
Vtech Sit-to-Stand Learning Walker – Sawyer loves this. It's one of his top toys. We have the play part on the floor right now and the walker part separate and he loves both pieces. It's definitely his most played with toy since Christmas.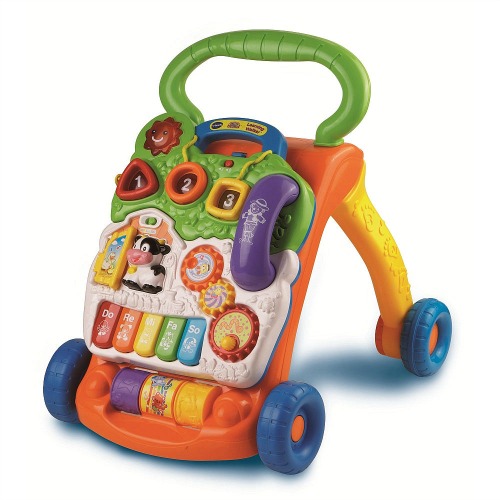 Alex My Busy Town Activity Center – This is probably the best quality toy I've owned in a long, long time. This isn't a cheap toy but this toy will last for years and through many children. Every area of this toy has been gone over and used well. There are rounded corners all over, bright colors used, and no loud music or bright lights. This toy is all them. It's probably one of the only items I'll never let go and save for my someday grandchildren.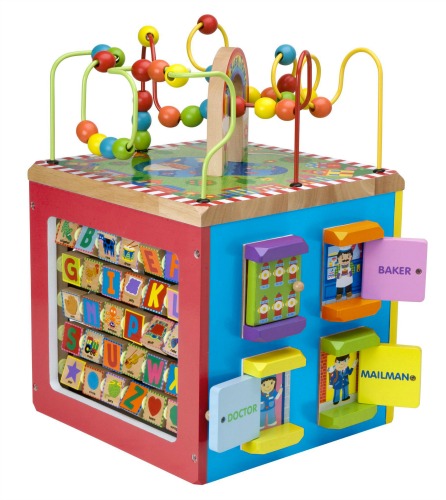 LeapFrog Learn & Groove™ Musical Table – This is one of Sawyer's favorite tables. All my boys loved activity tables like this and we have several in rooms all around the house.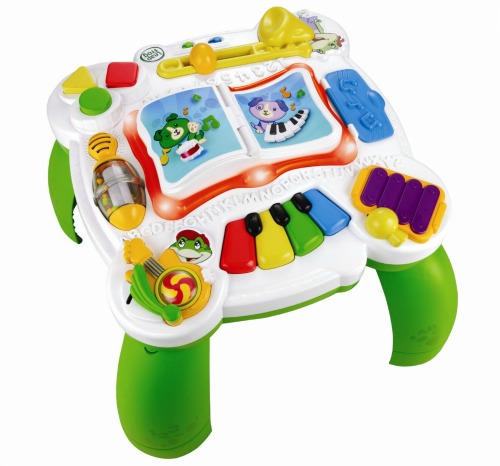 What we're considering buying him:
Fisher-Price Laugh & Learn: Learning Piggy Bank – We actually had this toy for Gavin and he LOVED it.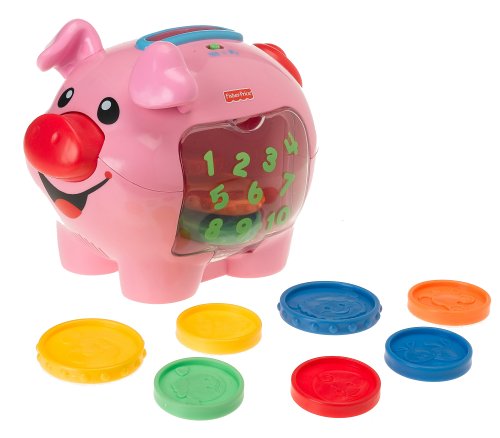 LeapFrog Poppin' Play Piano – I've never actually seen this one before Christmastime but it caught my eye.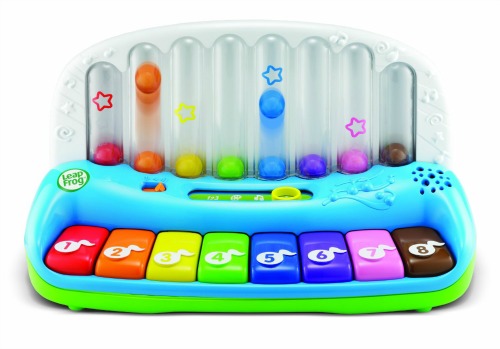 Fisher-Price Laugh and Learn Magic Scan Market – Cash registers are fun at any age and this one is a really cute version.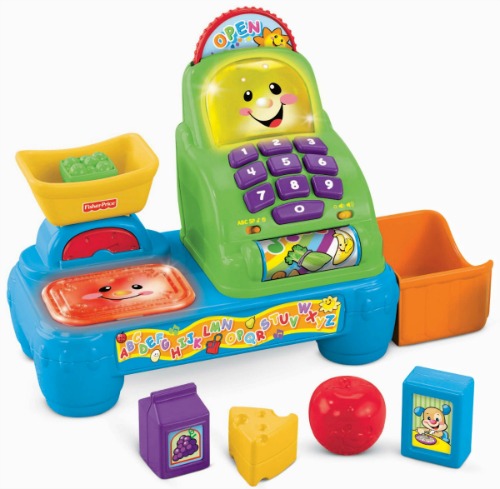 LEGO DUPLO Creative Cars – I think LEGO's are fun at any age too and it's never too young to get them hooked. This car set is so cute and I know he'd have fun with it.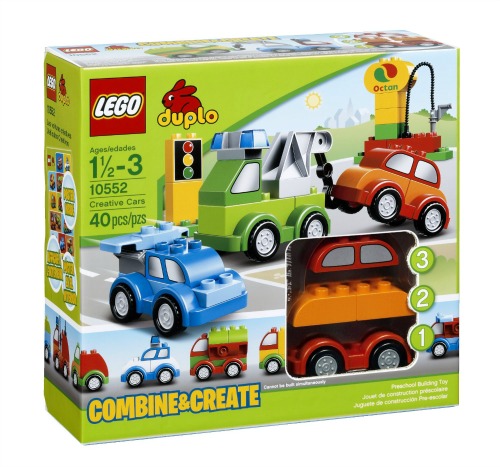 Fisher-Price Laugh & Learn Learning Workbench – I love toy work benches for my boys and this one would be a cute 1st one!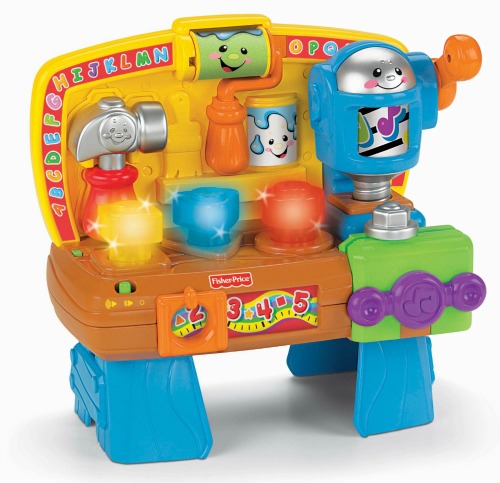 Fisher-Price Laugh & Learn Smart Screen Laptop – He loves my laptop and he loves banging around on the old toy laptop of Gavin's but this one is more age appropriate.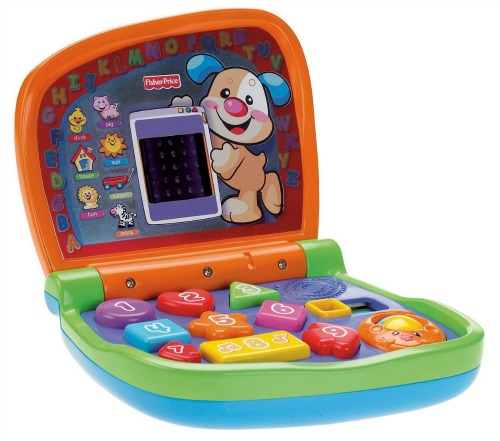 Because we need something to put it all in. I'm so sick of toy boxes and love this.
Tot Tutors Toy Organizer Storage Bins – no more dumping the whole contents of your toy box to find one toy. I definitely want this style toy organizer this time around.
Some fun seasonal choices:
Step2 Naturally Playful Lookout Treehouse – This would be a lot less scary then the big kid playground we have around back. I'd love to see him get something like this for the first summer or two.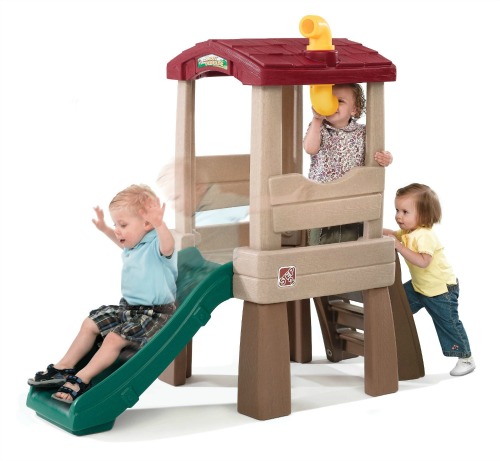 Little Tikes Endless Adventures Climb and Slide Castle – This one is cute and could be used inside or outside!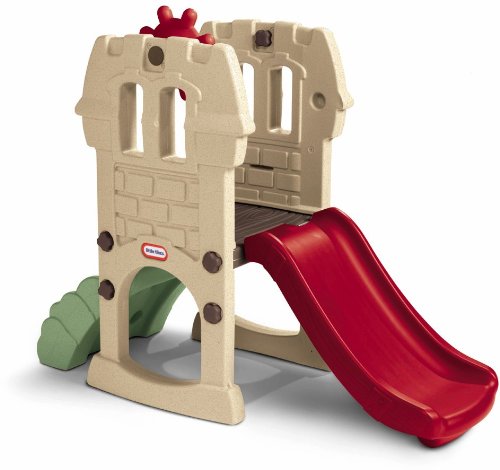 Little Tikes Cozy Coupe 30th Anniversary Car – We got this for Gavin on his 1st birthday and I'm glad we still have it for Sawyer!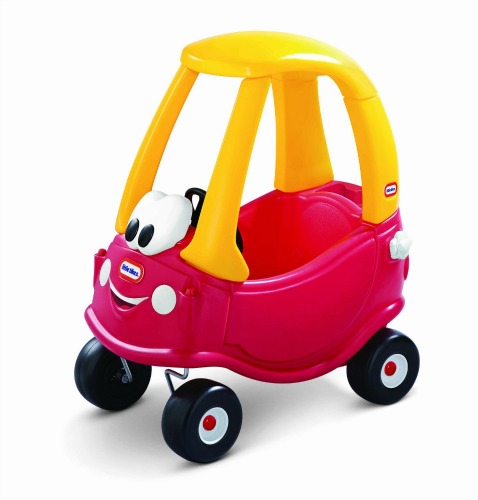 Little Tikes Go and Grow Lil' Rollin' Giraffe – I love giraffes so this is just the cutest 1st tricycle to me!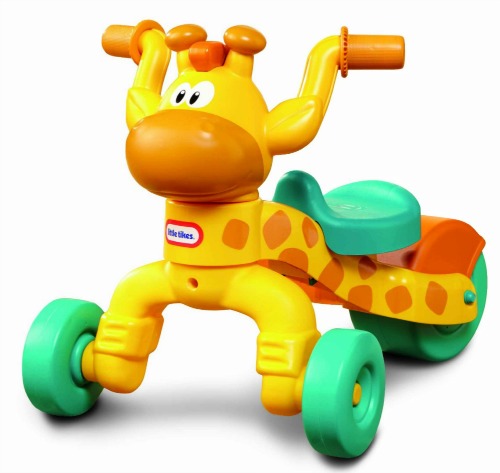 Joovy Tricycoo Tricycle – for longer rides I really love this from Joovy. While it definitely costs more then the above one but it will last way longer then it too. I have multiple Joovy products and they've all been amazing quality.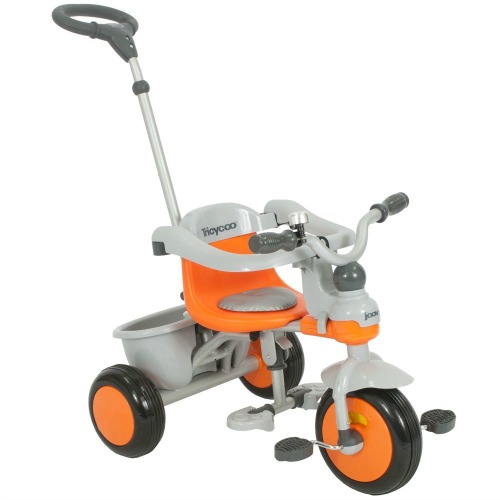 Toys off our radar but still great options:
Little Tikes Activity Garden – this is super cute and could easily be an indoor or an outdoor toy. Great little place to play and climb all over.
Fisher-Price Laugh and Learn  Learning Kitchen – If I didn't have several kitchen sets already I'd definitely consider this as one of his 1st set. It's cute and small and could easily go to grandma's house.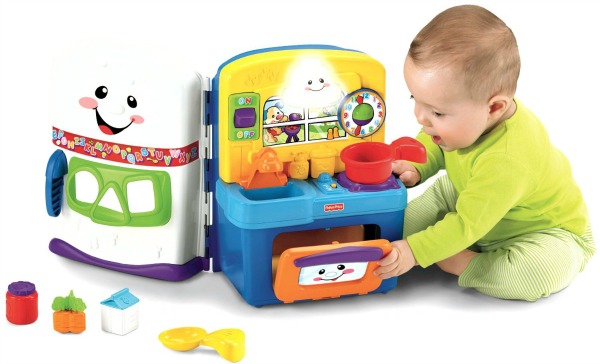 Fisher-Price Brilliant Basics Stroll-Along Walker – How sweet is this?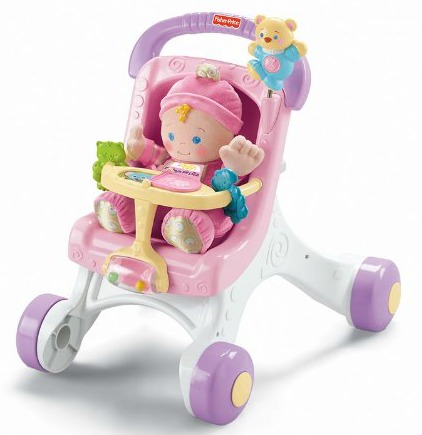 Did I miss something great? Do you have a toy that would be a great gift that your child just loves? Let me know!