My baby is getting so big. He is learning things so quickly now and has such great positive personality and just reflects back in all his photos! He is really sitting well at this point and when you can get him to pay attention and sit still (which is incredibly challenging at times) he'll give you such a great photo.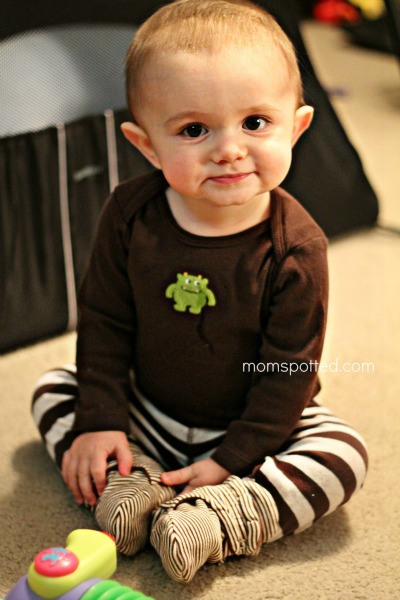 He even let me catch his two bottom teeth he finally got in month nine.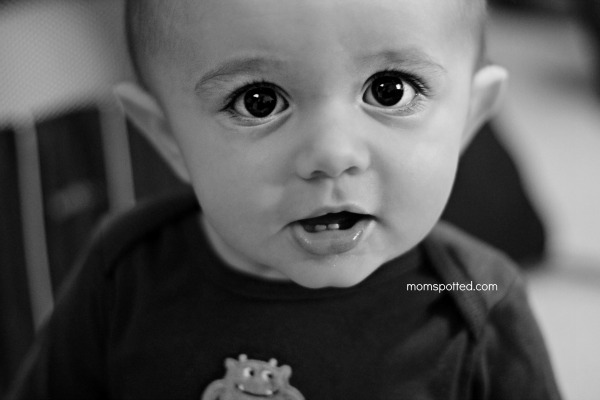 He loved all the pretty lights celebrating our Christmas holiday.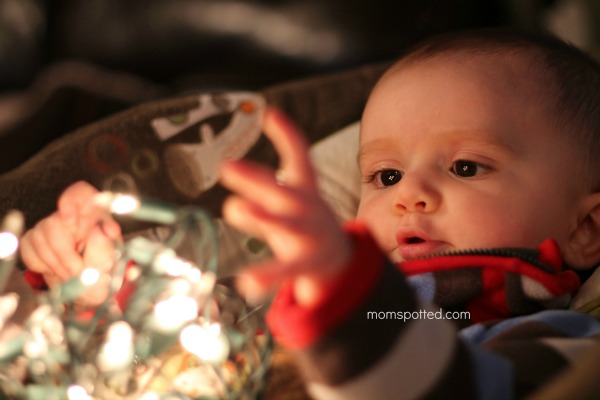 He loves that he gets to sit up top in the cart now.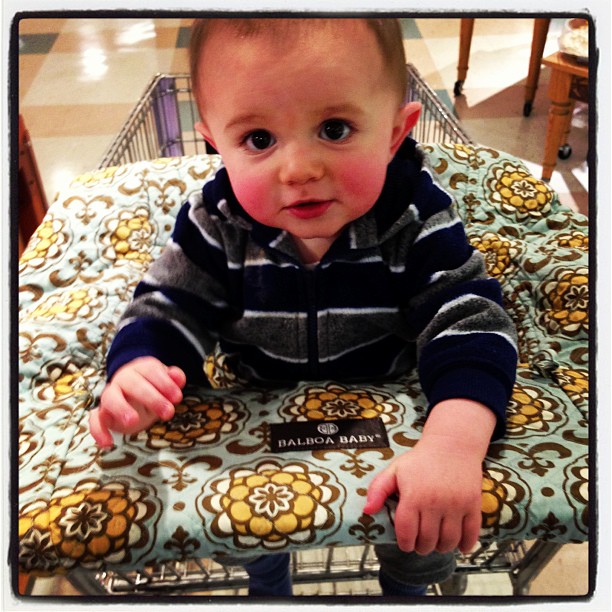 I did mention he is a happy baby, didn't I?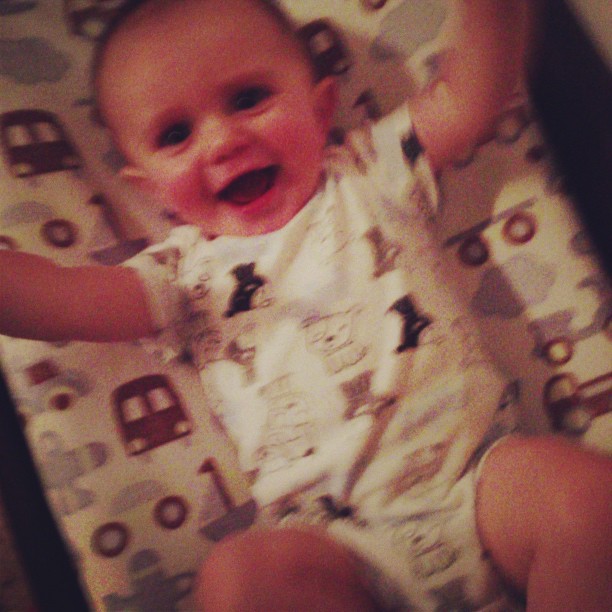 He like watching basketball with Daddy and wouldn't ya know they share a love for the Celtics.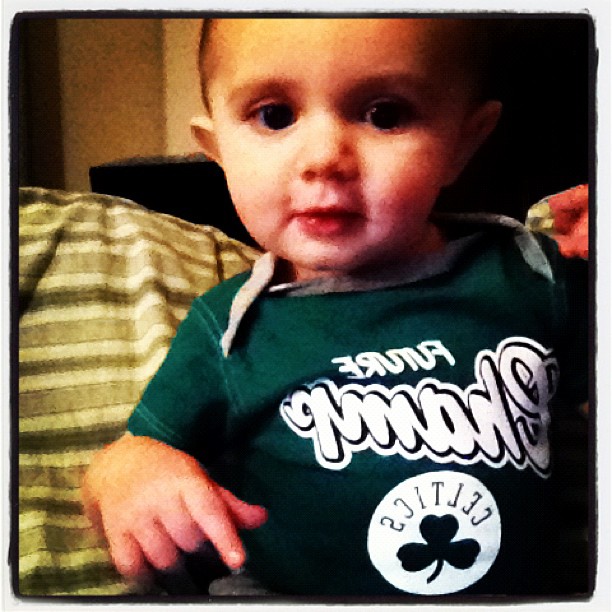 He met Santa and like his brothers wasn't phased by him.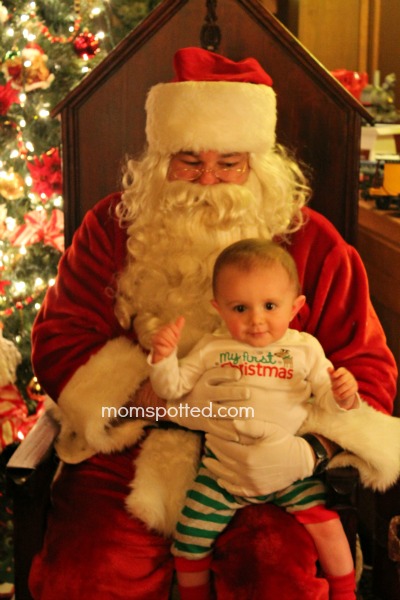 My happy little ham.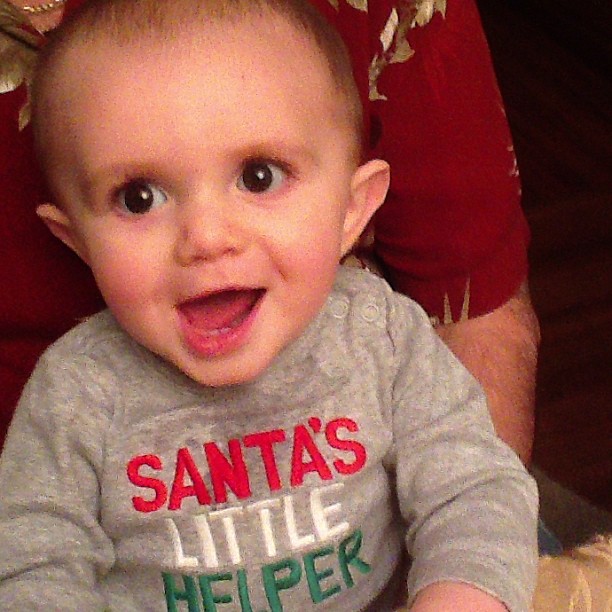 He got many great presents. He loved eating the paper more then anything.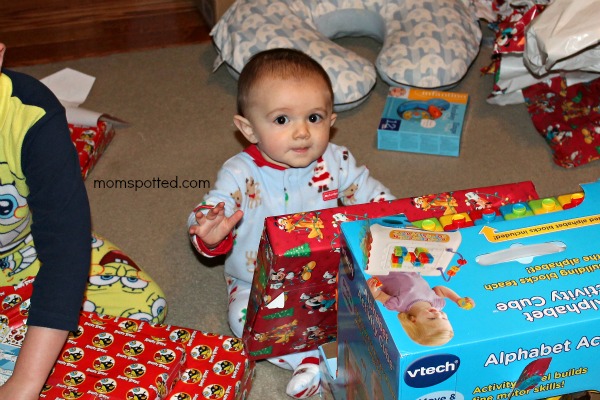 We found out that Sawyer LOVES hockey. We went to his 1st Springfield Falcons' game and he was just focused on the game the entire time.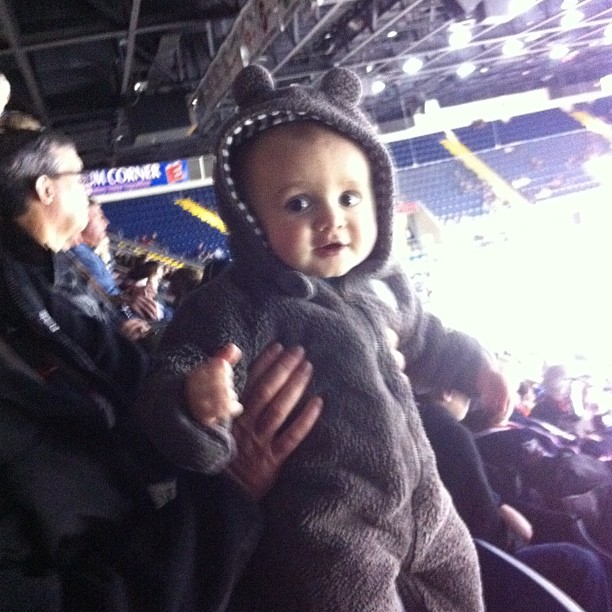 I found Sawyer one morning sitting up playing in his room. I was so excited he sat on him own that even he started clapping!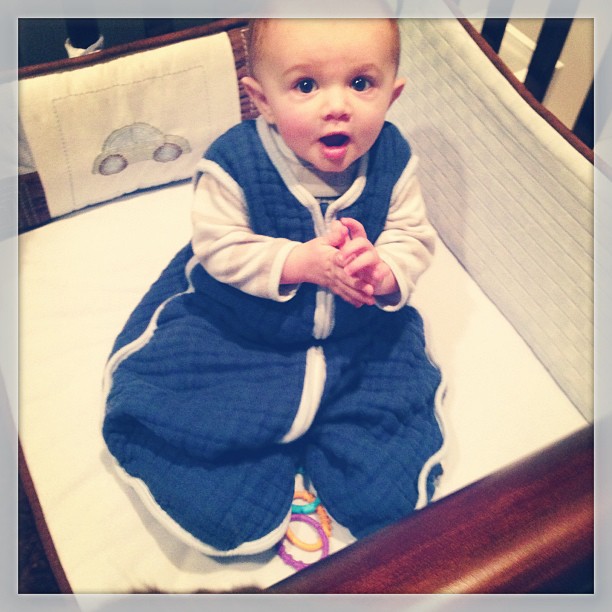 Isn't he sweet? Check out his lashes.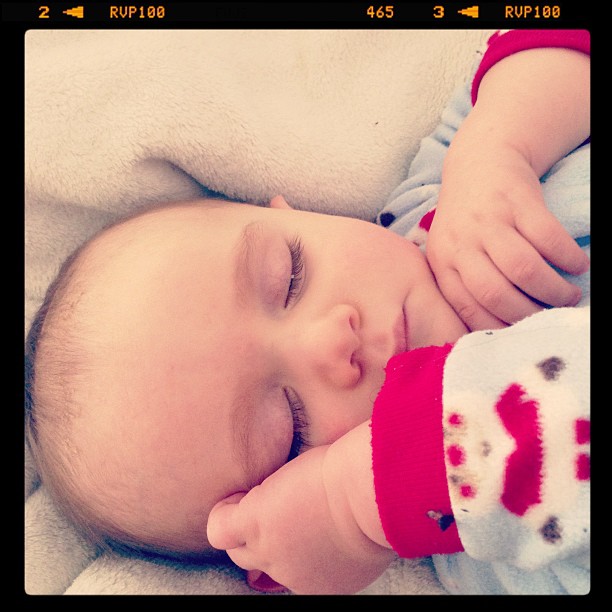 Goober.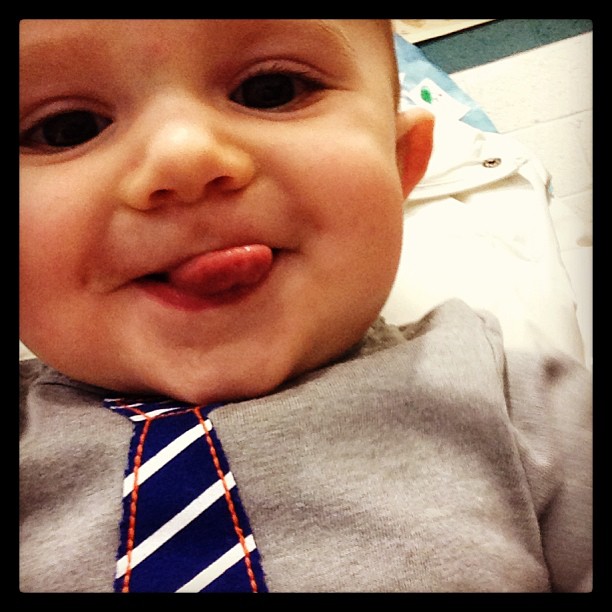 Cool dudes.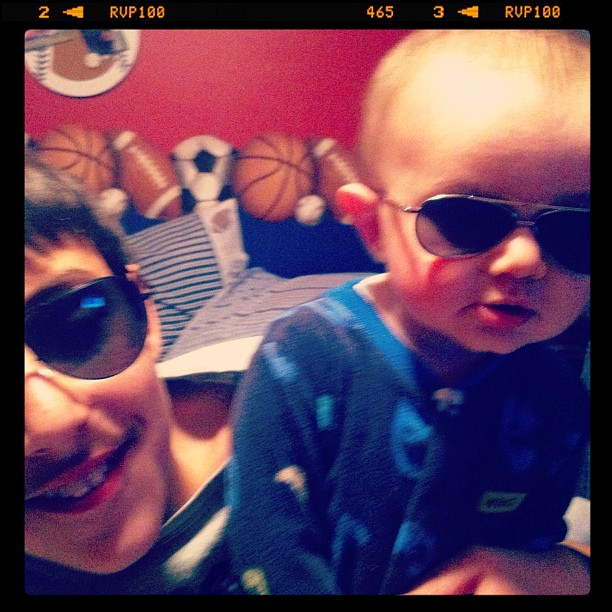 I seriously cannot believe how big my baby boy is getting.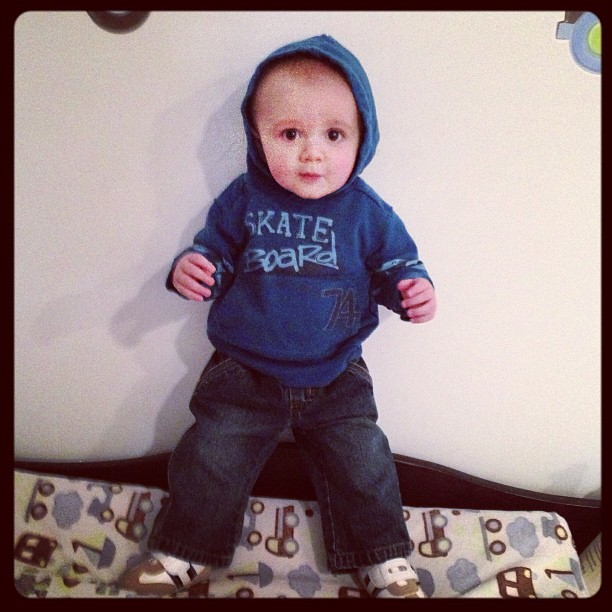 Isn't he absolutely precious? My beautiful baby.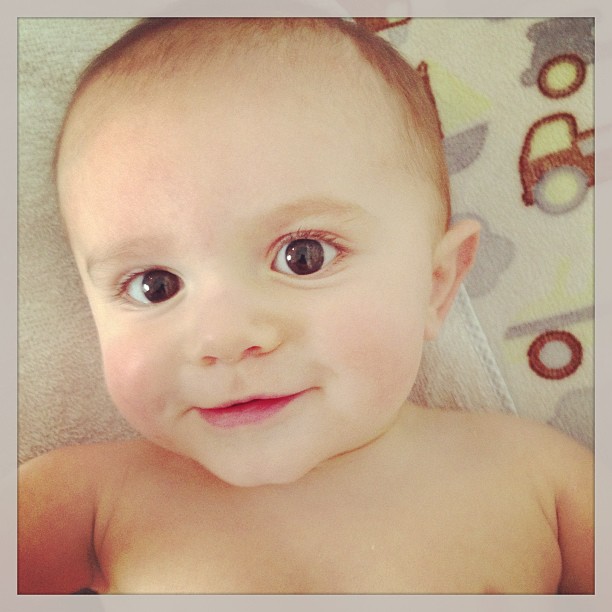 Until next month….
(or lets become friends on facebook and see it daily)