I can't believe I stopped these Daily Dose posts. Well, no more we're getting back on track! Sawyer is far too cute to keep to myself. Remember these Daily Dose posts are all the pictures I share each month on my facebook compiled down to my favorites. Since I always do the previous month these are all actually from late November/ Early December.
My Favorite Instagram shots I shared.
This was his first time to Florida and to the ocean. He only had to eat the sand once to realize it wasn't very yummy.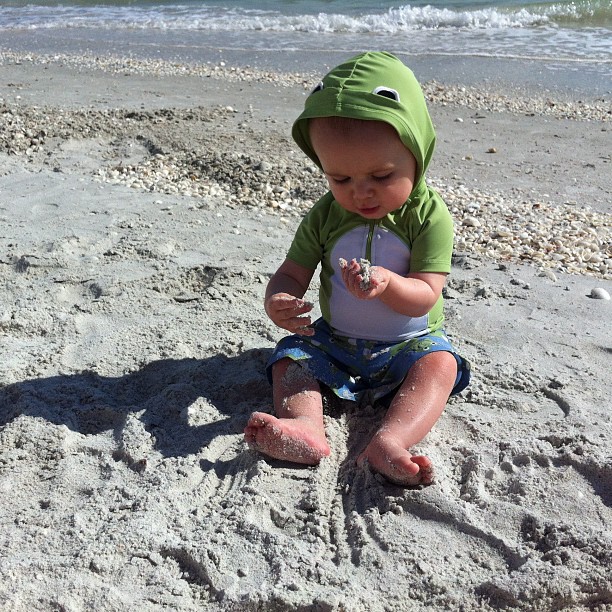 He had his first high chair when we went out to dinner for Johnny's 12th bday!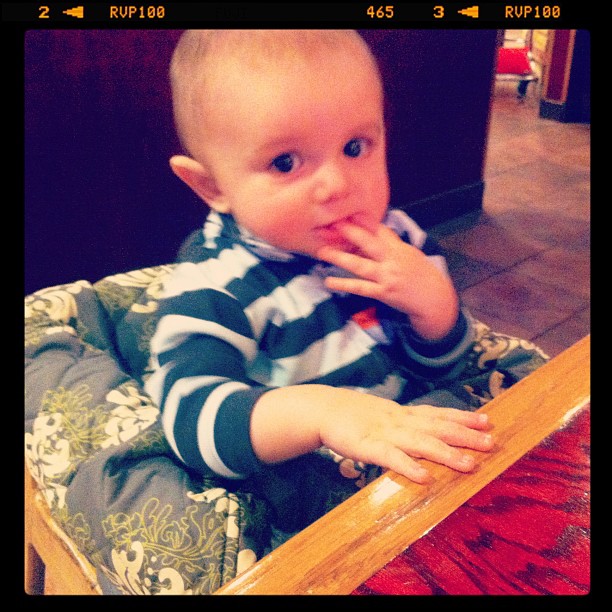 He discovered my laptop and has a love for it like I do.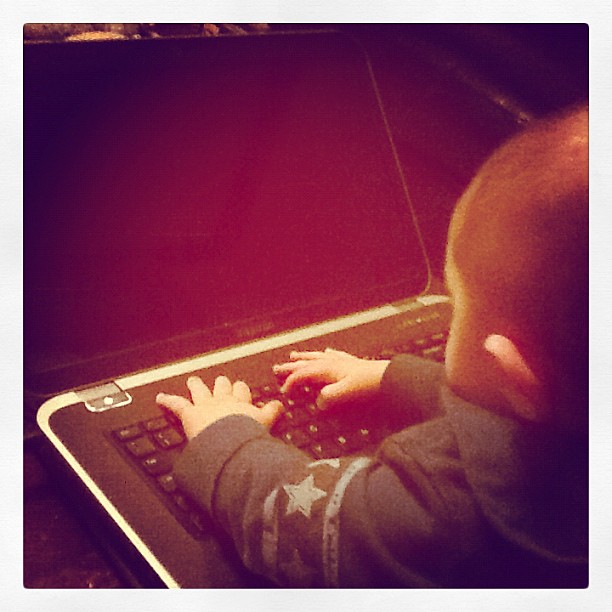 He doesn't fit well in his tub but he loves it and I love it so we're still using it.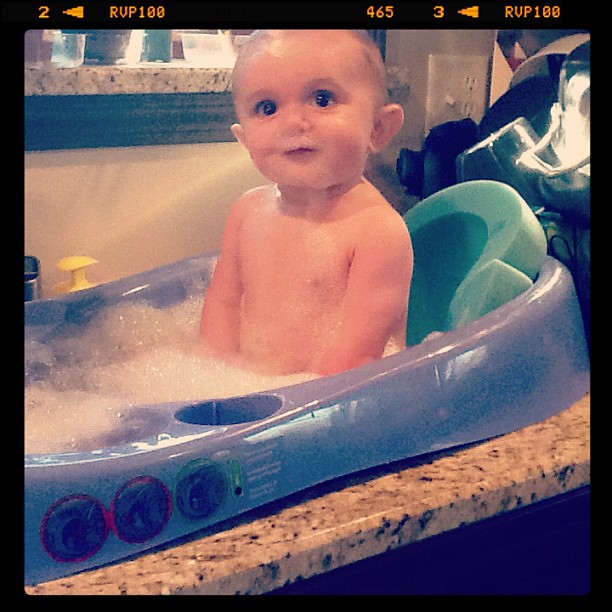 He can't let go but he discovered his ability to stand and now he doesn't want to sit.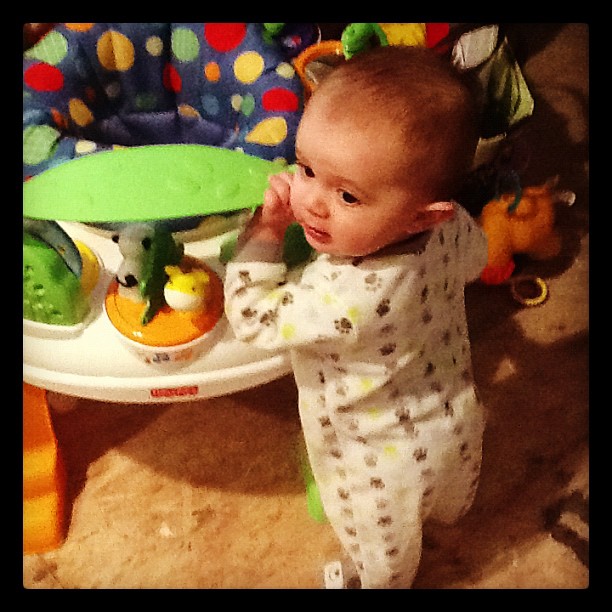 Can't forget about his Thanksgiving Day attire.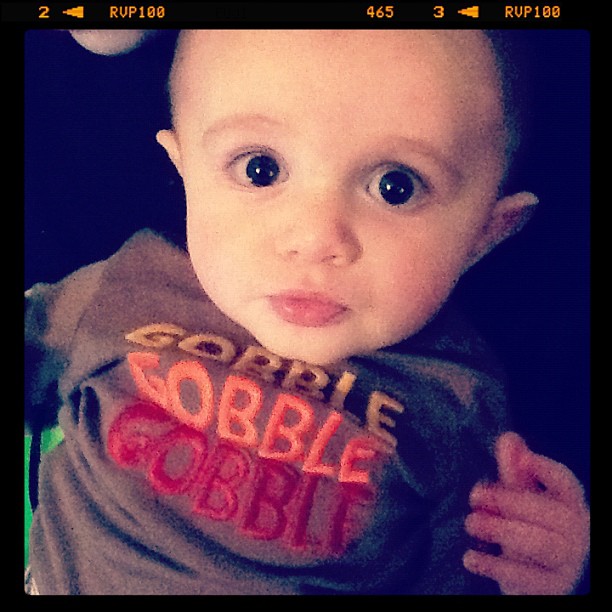 How he wakes up – every morning. With a smile.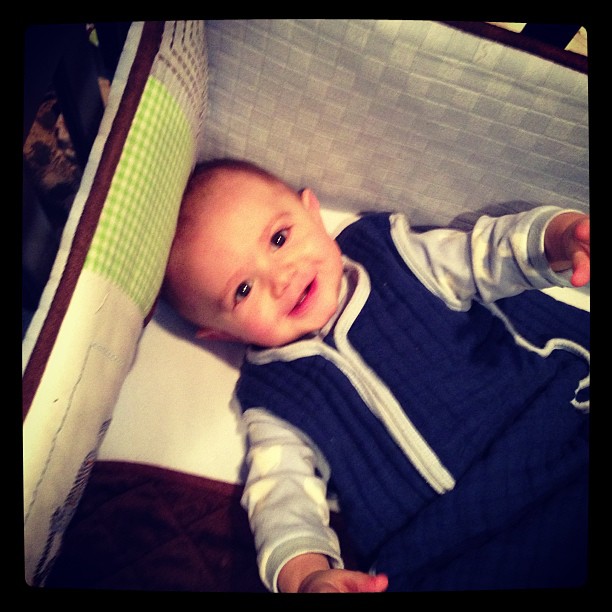 Camera shots:
We got out first tooth! My perfect little baby was adorably miserable.
This picture just explains his personality perfectly.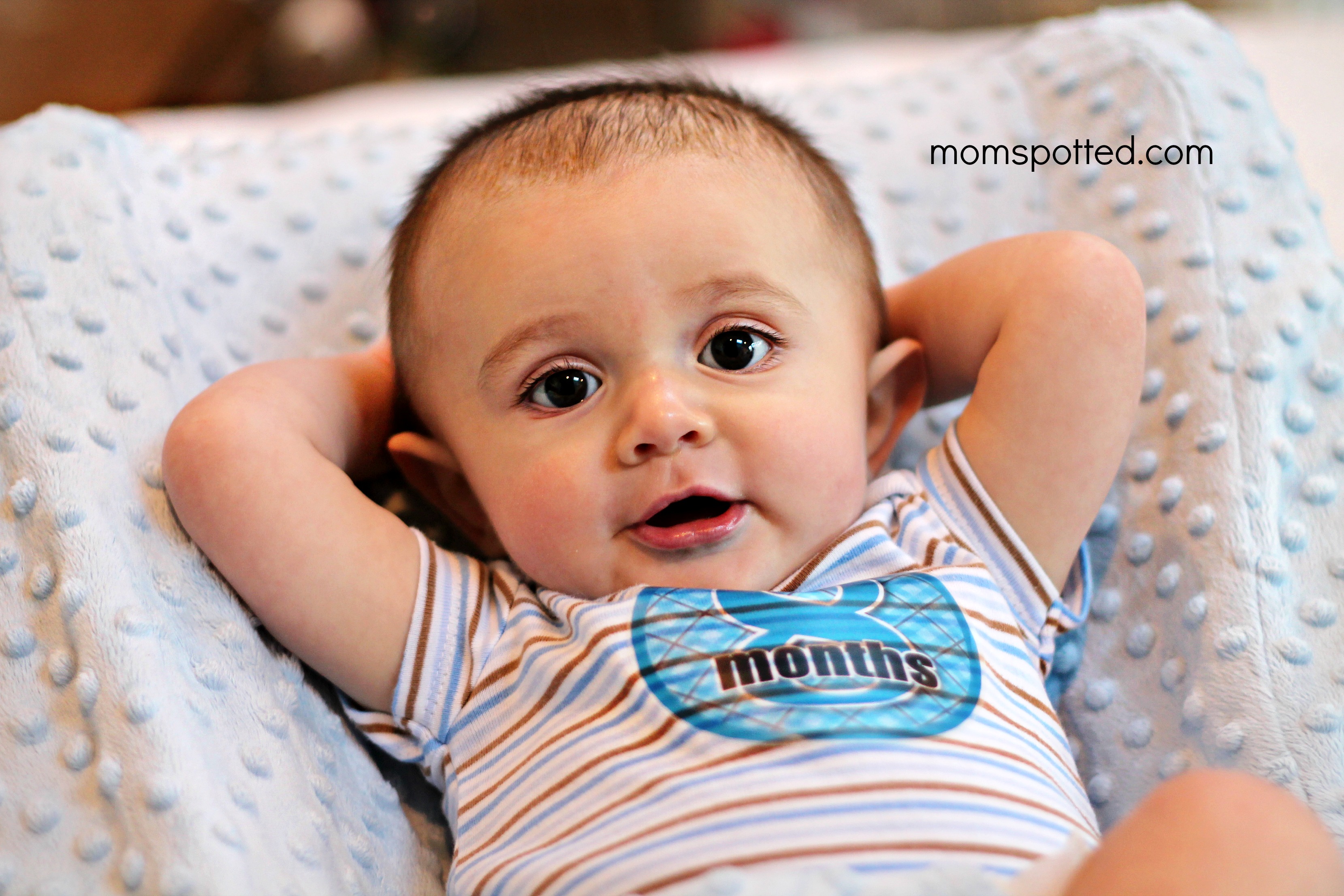 Stay tuned for month nine photos to come soon!