I have been wanting to make fudge for quite awhile but wasn't sure on what kind to start with. When I asked the hubby I should have known that he would pick Peanut Butter so off I went to Pinterest the online cookbook of choice these days.
I stumbled upon a recipe that I was actually from allrecipe.com but was tried. That's what I like about Pinterest. The fact that I know many of these recipes are tried and true.
Deliciously Easy Peanut Butter Fudge #Recipe
Ingredients
1/2

cup

butter

2

cups

brown sugar

1/2

cup

evaporated milk

1

cup

peanut butter

1

teaspoon

vanilla extract

3

cups

confectioners' sugar
Instructions
Melt butter on stovetop over medium heat. Add brown sugar and milk. Bring to boil. Stir constantly for 4 minutes or until candy thermometer reaches 234 degrees. Add peanut butter and vanilla. Stir until creamy. Pour over confectioners sugar. Mix with stand mixer if possible. Pour into baker and chill. Cut once firm.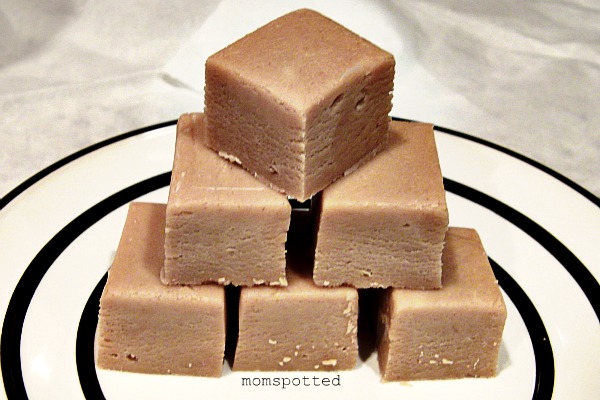 First start by melting your butter in a medium sized saucepan or larger over medium heat. Add in brown sugar and milk. Bring to boil, stirring constantly. If you have a candy thermometer bring it to 234 degrees. If not do what I did and guess. It should take about 4 minutes.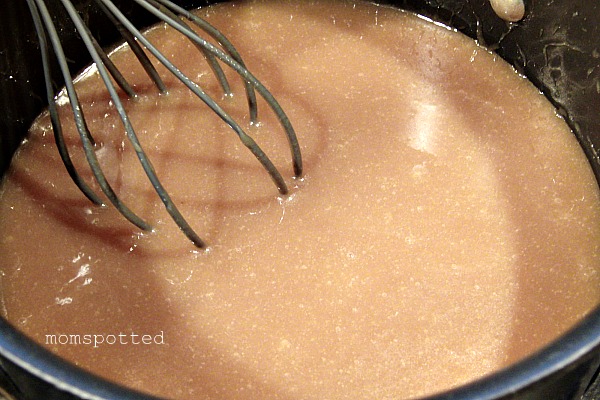 Remove from heat and add peanut butter and vanilla. Stir until smooth. It will actually look just like creamy peanut butter.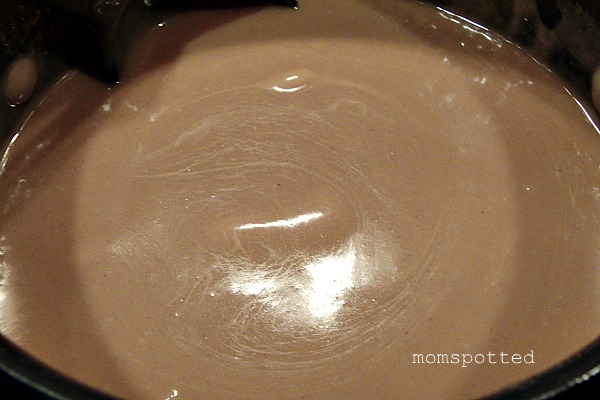 In another bowl have your confectioners sugar already in the bowl waiting for you. Once the stovetop mixture is smooth you'll want to pour it over the sugar.
I used my hand mixer for this. If you follow me on facebook you'll remember me pulling my hair out the day before Thanksgiving because my mixer blew. Well, this is the recipe that did it. It's thick. If you have a stand mixer this is a recipe I'd highly recommend using it for. Granted Johnny volunteer to mix and turned it to a 5 when I told him no higher then a 3 didn't help. I also doubled the recipe.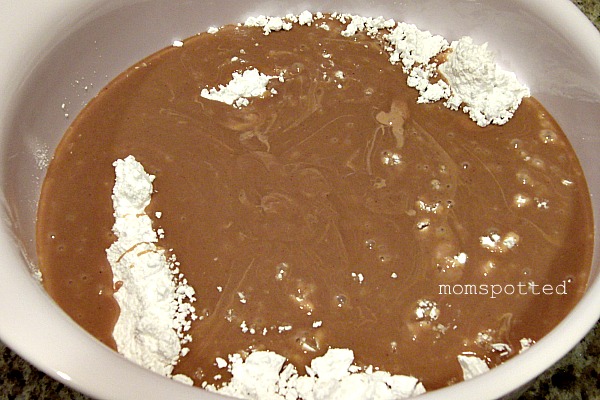 Pour into an 8×8 baker for a single recipe, if you double like I did use a 9×13. Chill. I placed in fridge for a little over an hour before flipping out onto a cutting board.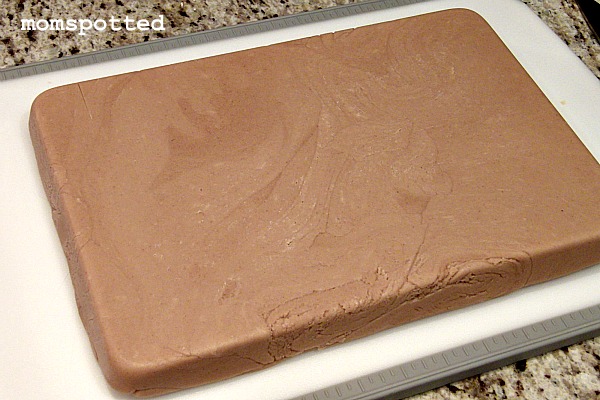 I cut into 1 inch pieces and placed in an air tight container for the next day. This fudge is delicious and tastes best when it's at it's coldest. Don't leave it out for too long. If you go home with extra or want to make it in advance it can also be frozen for future use.