Lately, Gavin is stuck in this pasta stage where other than tacos it's the only thing he will eat. The husband and I are just so sick of eating box pasta and jarred sauce that I needed to find a new way to mix it up and make it more interesting. So when I saw the recipe for this Sweet Basil & Sweet Basil Bruschetta Chicken Pasta from McCormick I knew I had to give it a try.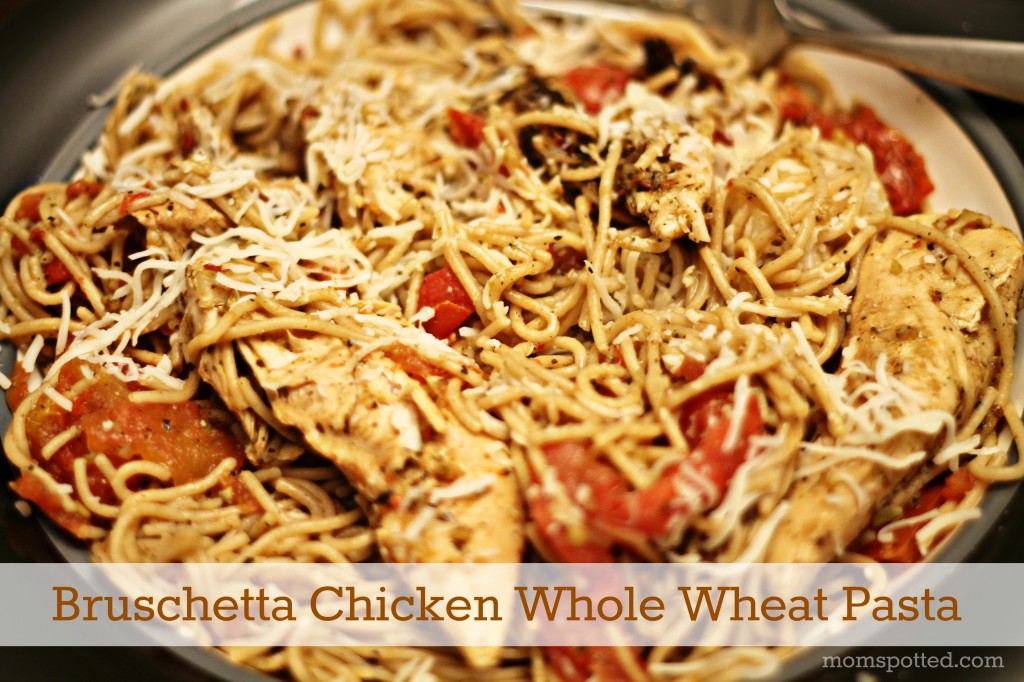 The ingredients for the Sweet Basil Bruschetta Chicken Pasta are rather simple.
1 pound chicken tenders
8-10 plum tomatoes, quartered
1 pkg whole wheat angel hair
1 packet McCormick Gourmet Mix of Bruschetta Chicken
1/3 cup olive oil
1 TBS balsamic vinegar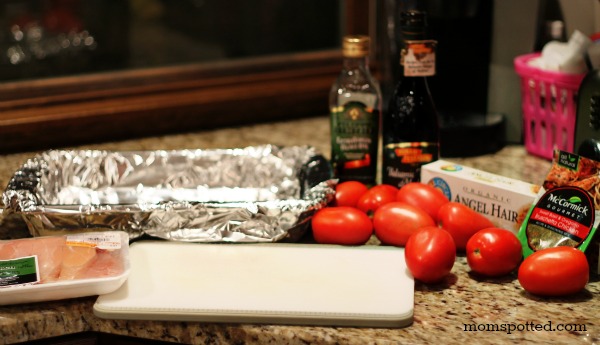 Line a 9×13 cake pan with aluminum foil. Quarter tomatoes and place on one side of the pan and then layout chicken on the other.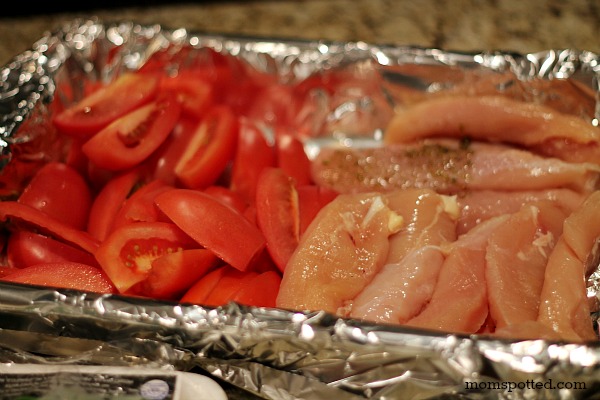 Take your McCormick packet for Sweet Basil Bruschetta Chicken Pasta and combine with olive oil.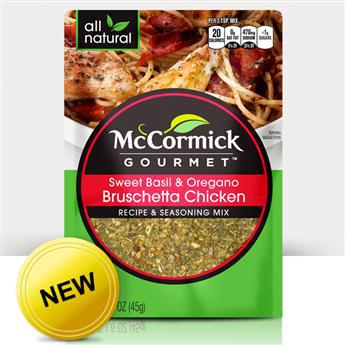 Blend well. Place 3 tablespoons of the spice mixture aside for later. Brush on top of tomatoes & chicken. Bake at 425 for 30 minutes.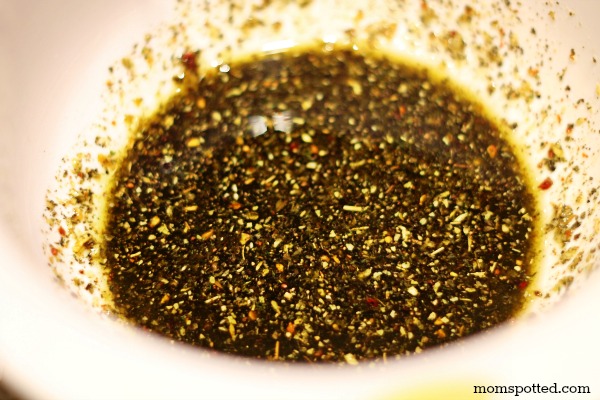 While you are waiting for it to bake your pasta should be cooking.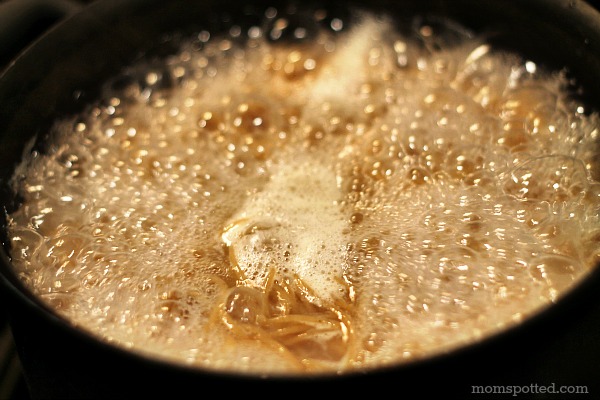 Once done remove tomatoes from pan.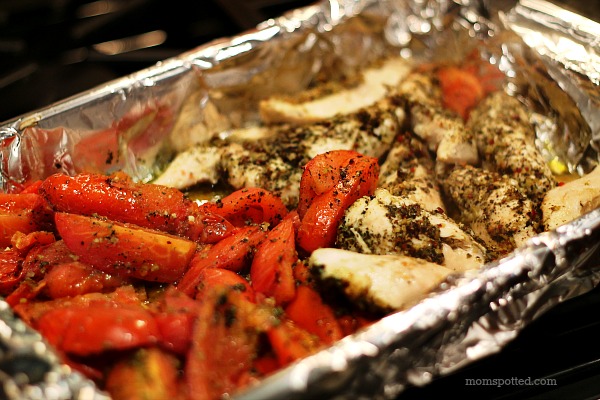 In a small bowl and coarsely chop. They will be well cooked and this can easily be done with just a knife. Place aside.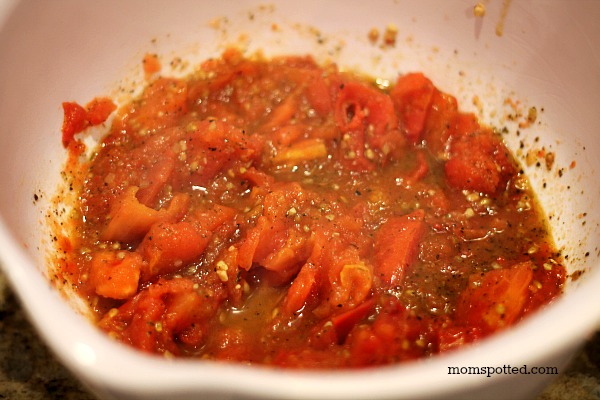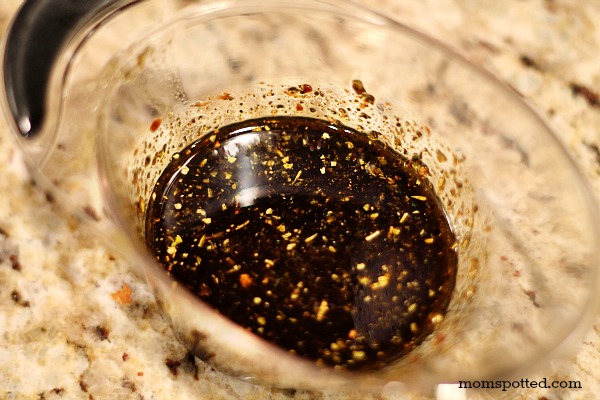 Combine pasta, chicken, and spices in a large bowl and mix well.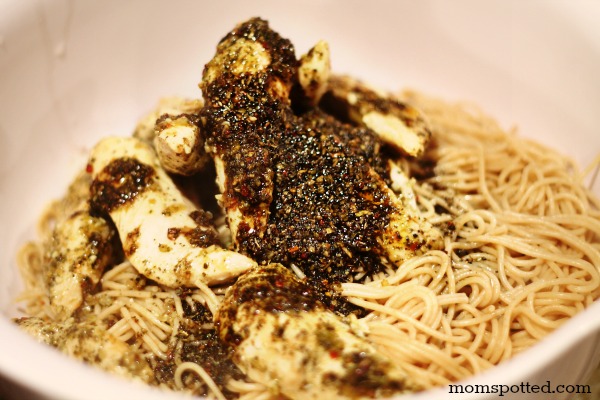 Then add tomatoes.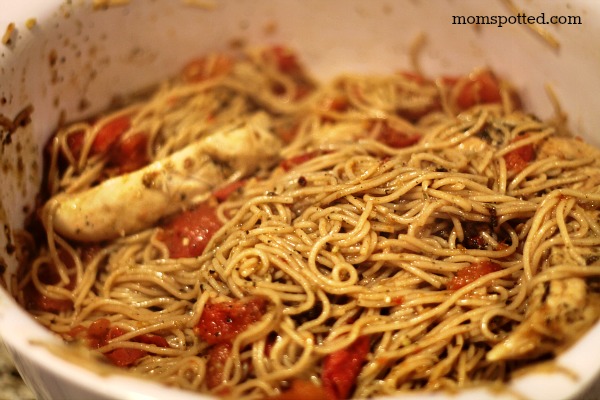 Serve and top with mozzarella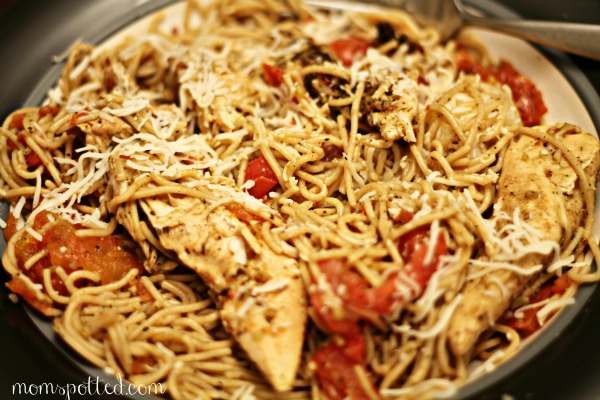 Now, if you have children like mine they are going to turn their nose up for the simple fact that it is not red. So I took half the pasta a combined it with 1.5 cups jarred sauce and they ate it up just fine. Hubby tried it both ways and said it was great both ways!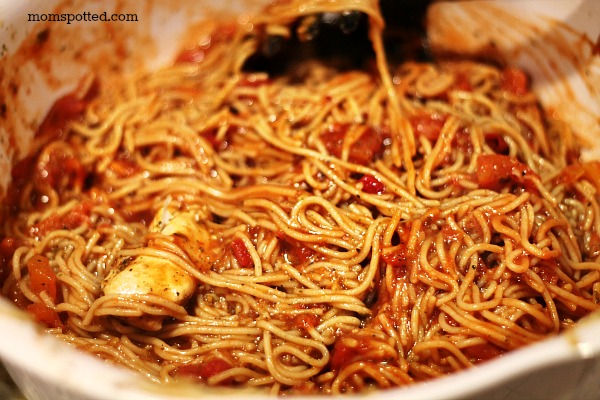 Have you ever made Sweet Basil Bruschetta Chicken Pasta before? I definitely recommend giving it a try! You won't be disappointed!