If pizza was it's own food group my husband would be in heaven. I love trying to find new ways to make it and one thing that drove me crazy was the work involved behind it. We love all the different ways to make it but the time involved was a bummer. Recently he got hooked on Pizza Monkey Bread but I was over the prep and messiness of it. I was determined to find something that took only moments of prep.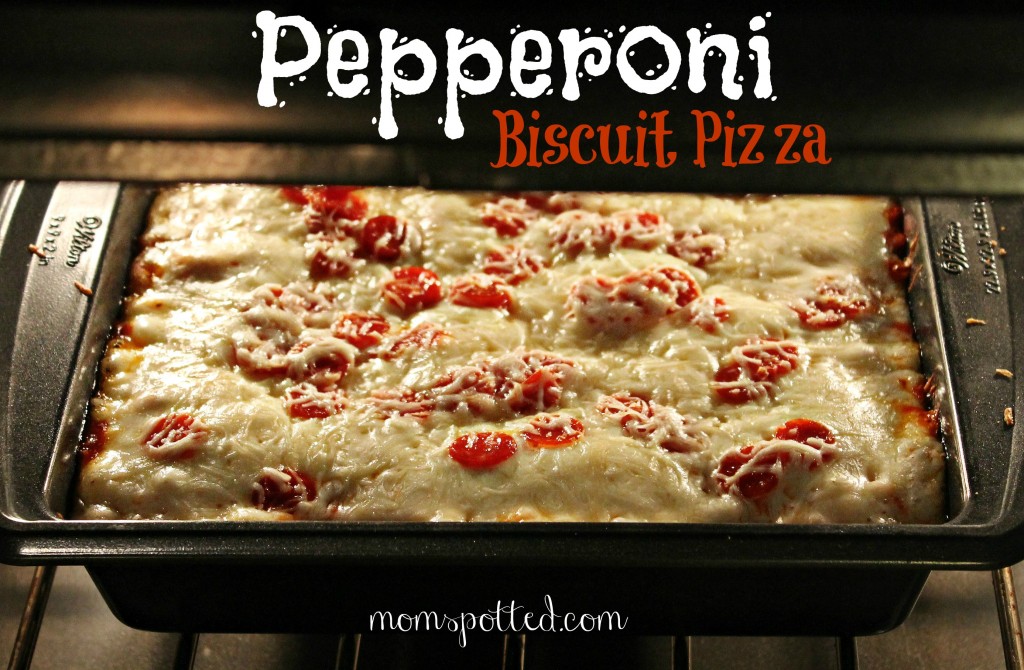 Here's a quick simple recipe that will let you make it before your stove even has time to preheat. Which should be at 350 for the record.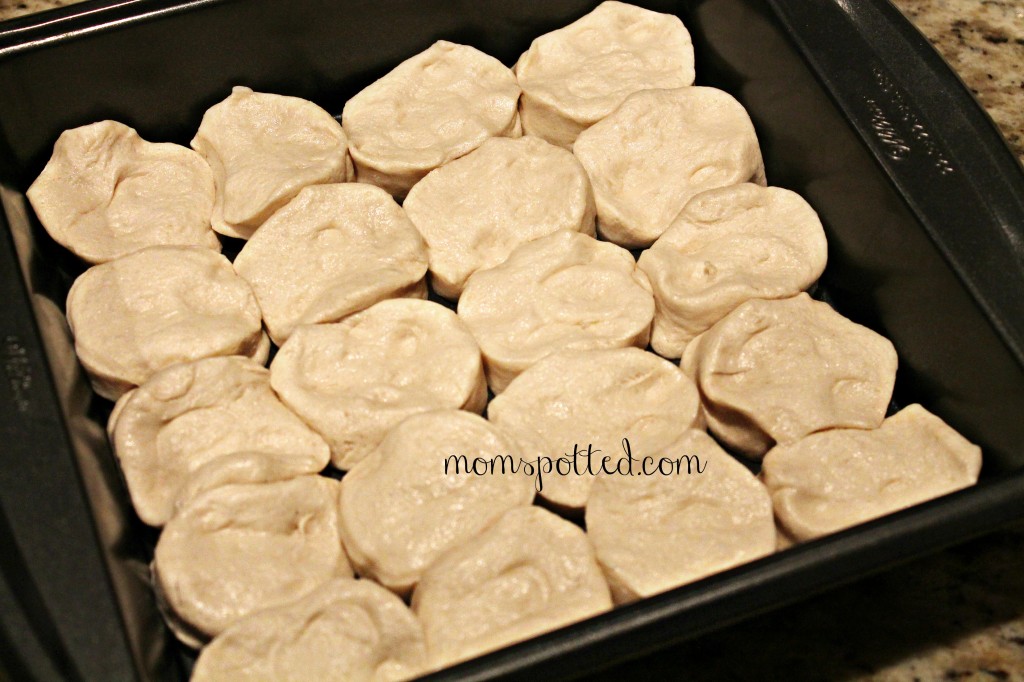 I used two mini packs of refrigerated biscuits and lined the bottom of a 9×9 pan. Don't get the flaky layers kind.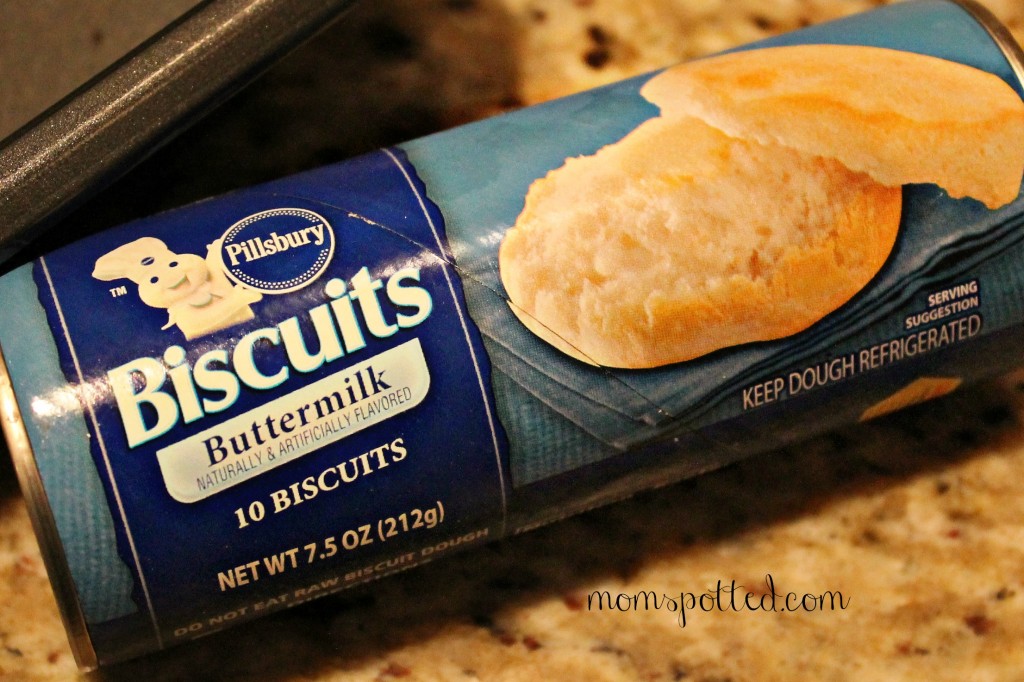 Next, take a little pizza sauce and spoon over the biscuit dough. I've been known to use spaghetti sauce when I'm out of pizza sauce.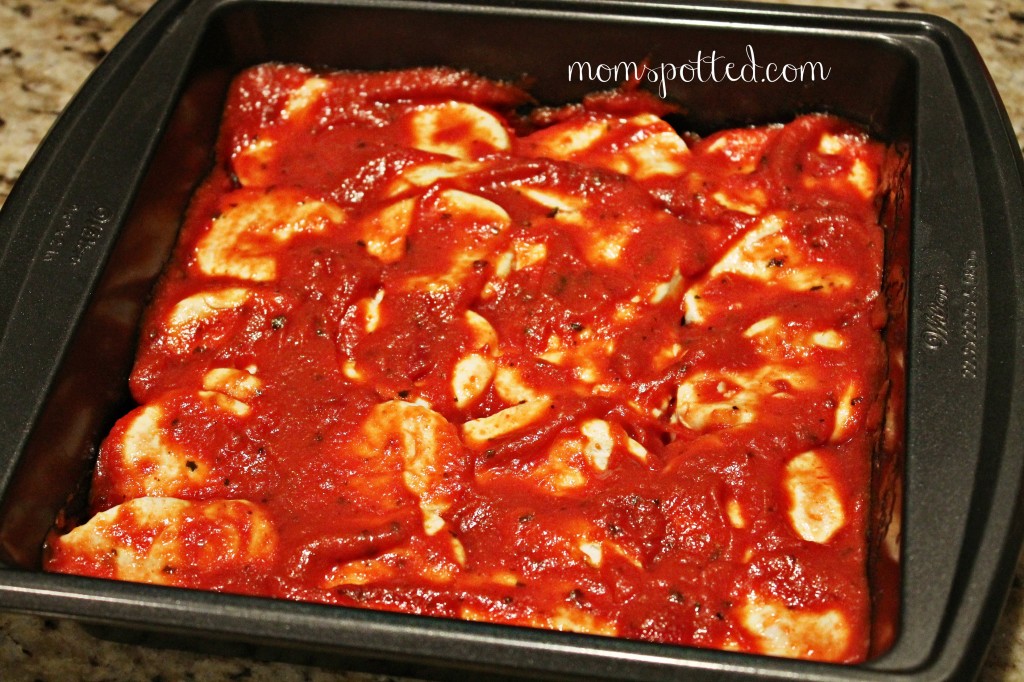 Next sprinkle some mozzarella cheese over the top. Grab some Original Pepperoni Minis from Hormel.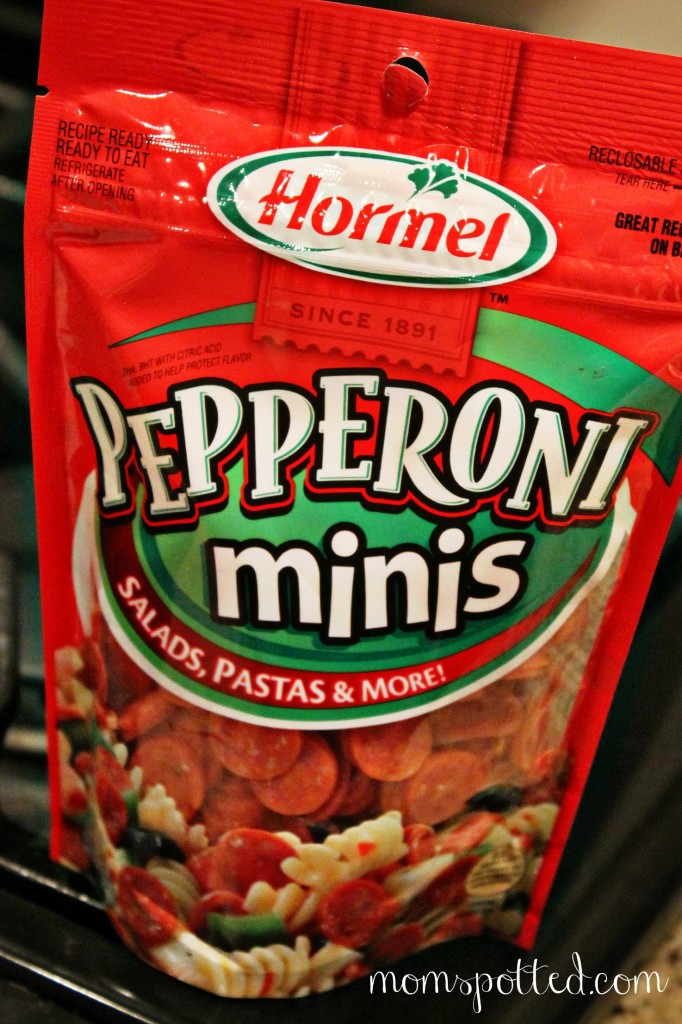 I have to admit the idea of bagged pepperoni wasn't ever on my grocery list. I've always bought it straight from the deli. Then I tried these. They are super yummy and surprisingly fresh. I love that they last a lot longer then the deli ones and I can grab a bag and have it on stash for a quick unexpected meal. Definitely going to make sure that I always have them on hand now. Plus their little size make them great snackers.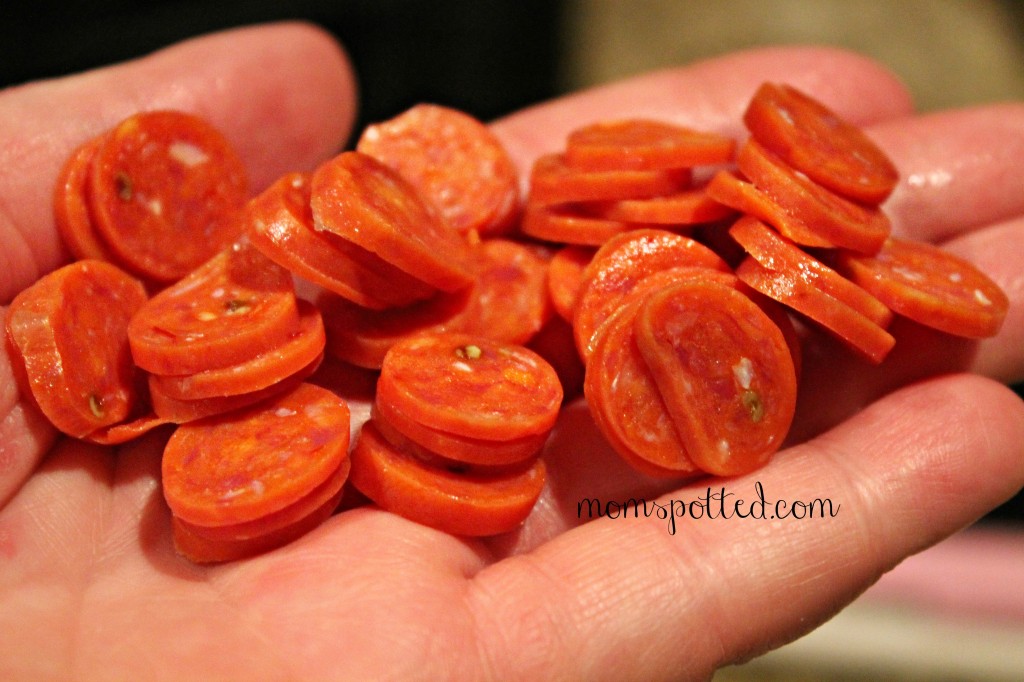 Now doesn't that look good? You should have been able to do all these in about 3 minutes.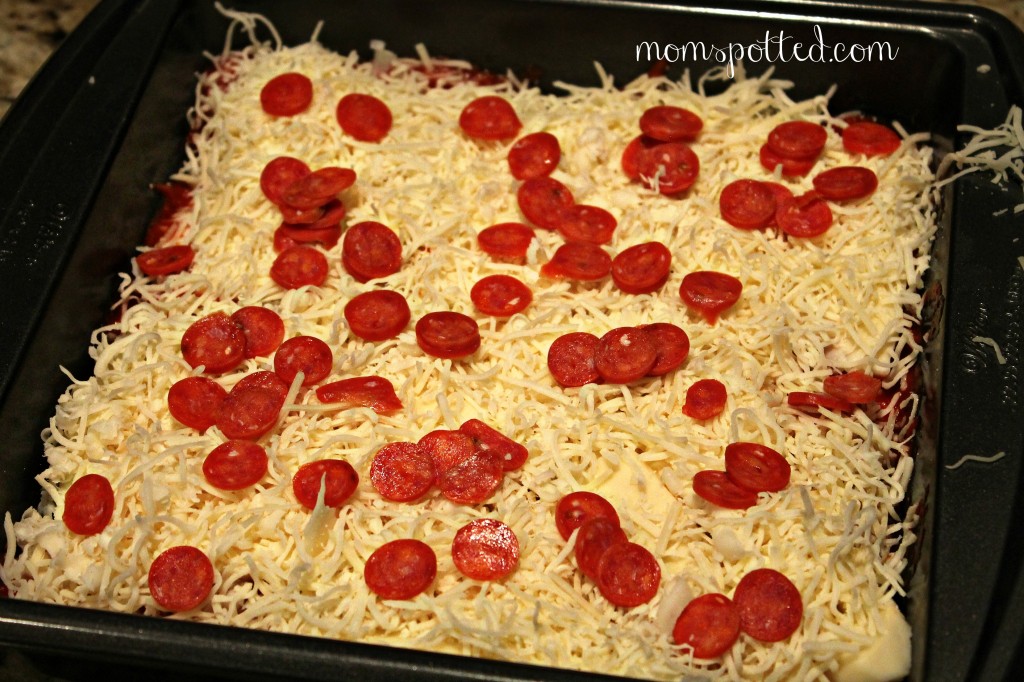 Place in the oven set for 350 for about 28 minutes. The top looked done for about 10 minutes prior but the biscuits underneath need the extra time in order to not be soggy.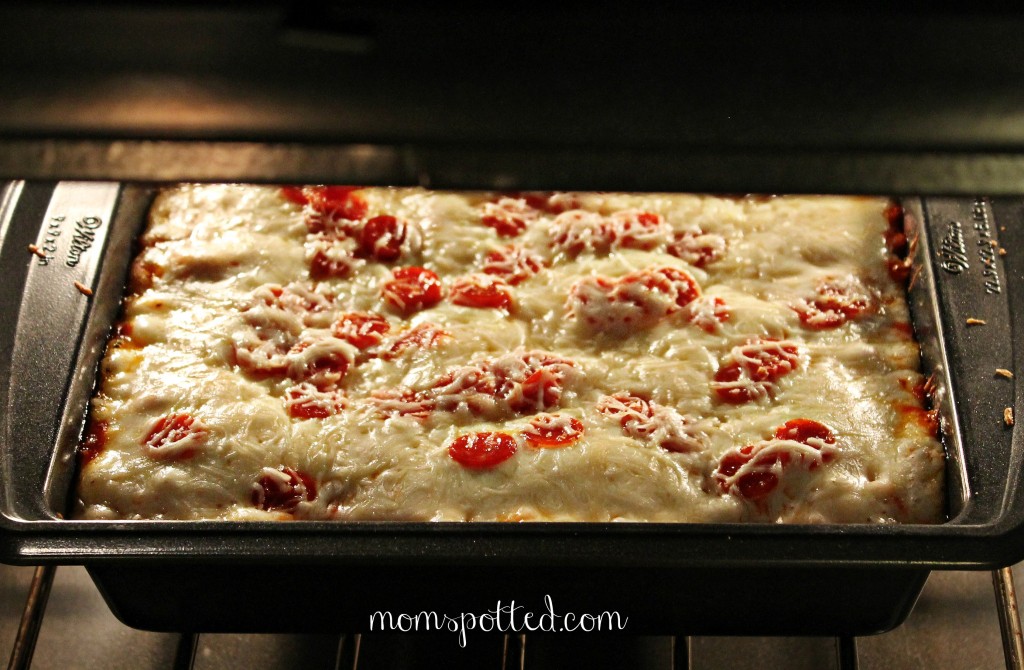 When you remove it from the pan it will look like this. Yum.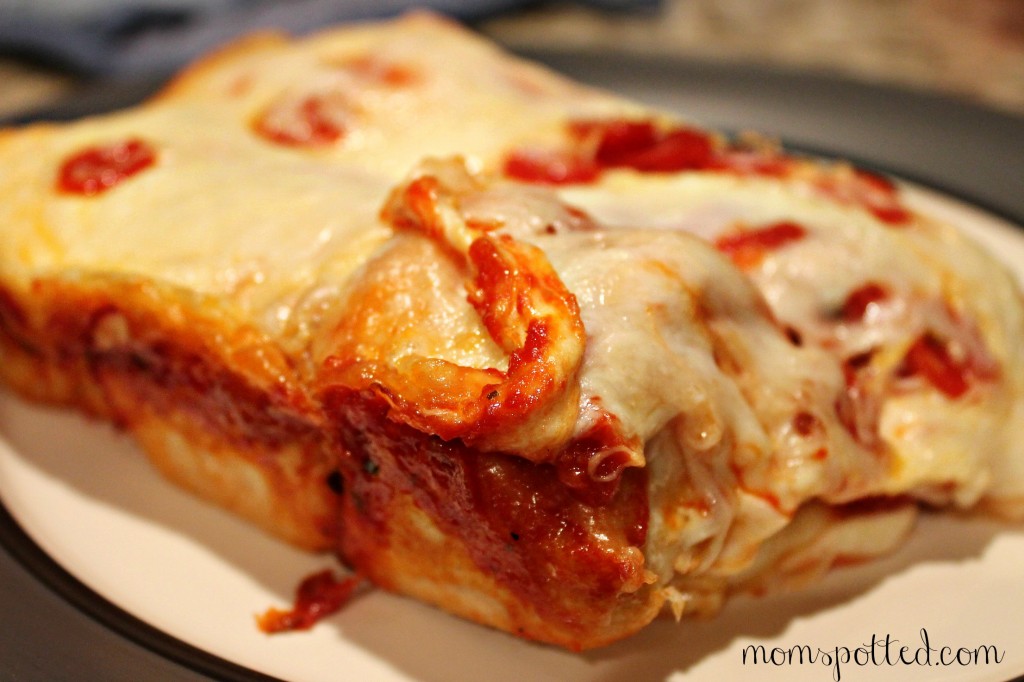 Both Hubby and I found it to be downright delish! The boys have tried it to now and they as well really like it too.
Mom Spotted Review Policy: I was provided with the featured item(s) at no cost by the manufacturer and/or its PR agency in order to test the products abilities and give my own personal opinions on it. The opinions I have given are mine and may differ from others but it was not influenced in any manner by monetary means.