One meal my whole family can agree on is pasta. Doesn't really matter how it's cooked we can usually find a way that we'll all enjoy it. The great thing is that there are endless ways to enjoy it. Did you know today is World Pasta Day? Well, we had a crazy busy day around here. I signed up to help the 6th grade bake sale and our night ended with parent/teacher conferences. In the middle of all that I relied on Barilla to feed my family.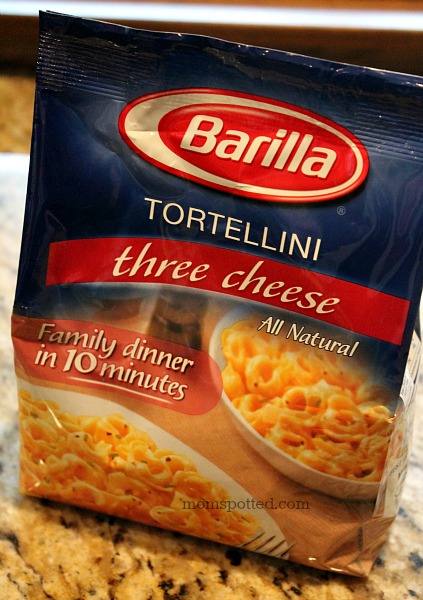 Now, in truth I've never tried cheese tortellini's that came from a bag on the shelf. I also had reservations on trying them so I figured now was as good a day as ever. Here you can see the dry tortellini's still in the bag: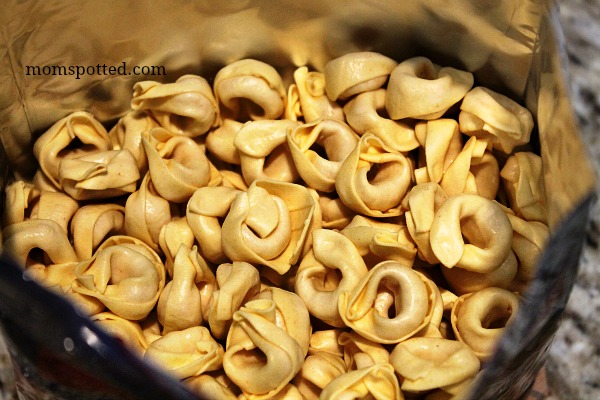 When I visited the Barilla website I found the recipe for Three Cheese Tortellini in Sage Brown Butter Sauce and knew it would be a great 15 minute meal!
Ingredients
Serves 4-6
1 package Barilla Three Cheese Tortellini,
family size (12 ounces)
8 tablespoons butter
10 leaves fresh sage or 3/4 teaspoon
dried sage
1/2 cup Parmigiano-Reggiano Cheese, grated

Prep Time: 5 minutes
Cook Time: 15 minutes
• BRING 6 quarts of water to a boil and add 2 tablespoons of salt (optional).
• COOK tortellini according to the package directions.
• MELT the butter in a 12- to 14-inch sauté pan and remove from heat as soon
as the butter begins to turn golden brown.
• ADD sage leaves to the pan.
• DRAIN the tortellini and add to the butter and sage mixture.
• RETURN the pan to medium heat. TOSS gently for 1 minute to coat the tortellini
with the sauce.
• DIVIDE tortellini among six warmed plates, sprinkle with grated Parmigiano-Reggiano
QUICK TIP cheese and serve immediately.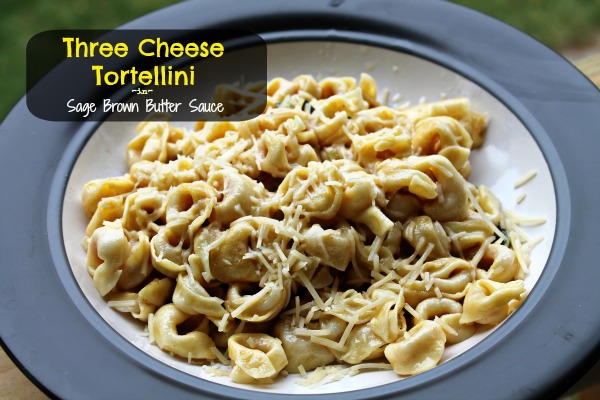 There is another great way to celebrate World Pasta Day other then eating pasta. If you visit the Barilla Facebook page you can Send Your Friend A Hug and Barilla will automatically donate the equivalent of 4 meals to Feeding America!!! How awesome is that! I made sure to do it. It was simple I just approved the program and picked several of my facebook friends! You many have even gotten one from me!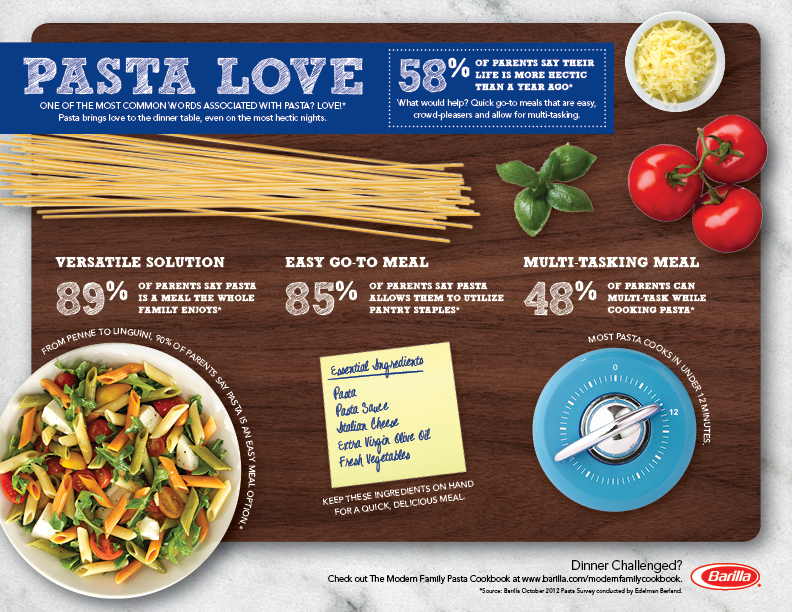 Pasta provides the perfect meal solution for time-limited households:
Pasta is recognized by parents and non-parents as a tasty (88%) and easy (87%) meal option and one that can be prepared using on-hand ingredients from a pantry (82%).
Other benefits of pasta that help alleviate chaotic schedules include that it is versatile (52%), a quick go-to meal (51%) and allows for multitasking while it?s cooking (44%).
Don't forgeto to help Barilla donate to Feeding America and receive a download of the cookbook and a $1 off and Barilla pasta or sauce coupon (while supplies last).
I participated in a campaign on behalf of Mom Central Consulting for Barilla. I received product samples to facilitate my review and a promotional item as a thank-you for participating.