This is a Sponsored post written by me on behalf of Wonder bread for SocialSpark. All opinions are 100% mine.
I grew up on the white stuff. Even as a little girl I could find the loaf of Wonder bread by its bright cheerful packaging. It was good and familiar. Then I grew up and took some nutritional classes and realized that white bread often didn't have the best nutritional values and I vowed to never buy white bread again- and I haven't.
When I found out that Wonder Bread came out with a SmartWheat 100% Whole Wheat Bread I knew I wanted my boys to try it. I have found that in the last 10+ years I have had tunnel vision when i've walked down the bread isle. I always grab the same bread and I never look around to see what my other options are. Well, when i compared this bread to my current bread I was shocked to see they were basically the same! Go Wonder Bread!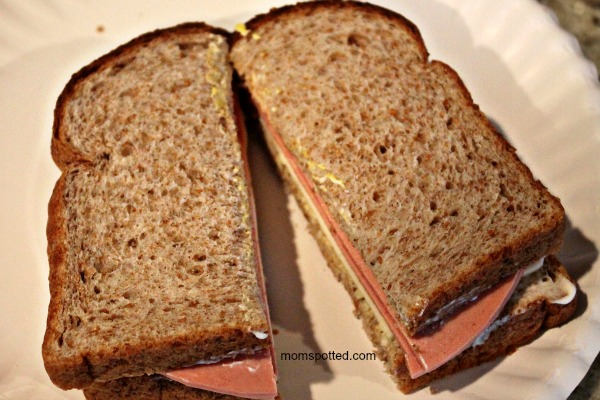 Gavin loves when I make his lunch every day but he won't budge from his Bologne sandwich with ham but after checking out The Sandwich Wonder-izer I think he may consider.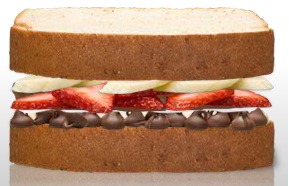 Doesn't this sandwich look good? I think Gavin would think he'd been given dessert for lunch! He just loves fruits and chocolate so by placing them all together in a sandwich would be heavenly for him. Think of the other possibilities this could lead too!
What would you put inyour custom sandwich? Test out  The Sandwich Wonder-izer for yourself and share your special sandwhich on their facebook page.