When I married my husband I married bread. It's a household staple. Not just any bread though. My husband loves good, fresh bread. Regular sandwich bread doesn't make the cut with him. He loves fresh baked, made that day bread. When I went to cook with Kings Hawaiian in the past my husband totally turned up his nose. He said I was ruining my Double Bacon Cheddar Mini Slider Burgers with them. Then he tried them.
See Kings Hawaiian aren't made same day but they are so soft and so fresh tasting. I wish they'd be easier to find in out area because they would make my life so much easier and I wouldn't be running out for bread all the time. Since I tried the Sweet Rolls last time I wanted to try the Original Kings Hawaiian Sweet Sandwich Buns this time around.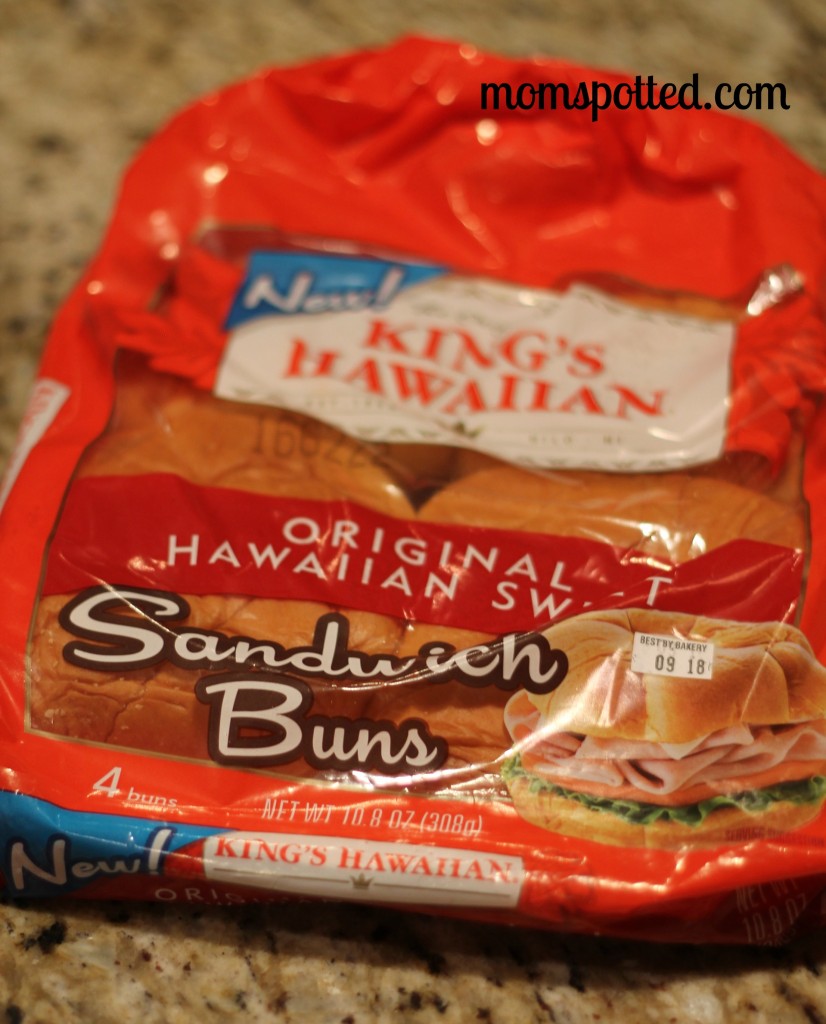 I think they are a little flatter then they are supposed to be. I wasn't able to find them in my stores and my mail carrier decided to flatten them slightly. They were still so soft and smelled so good. Don't they look delicious?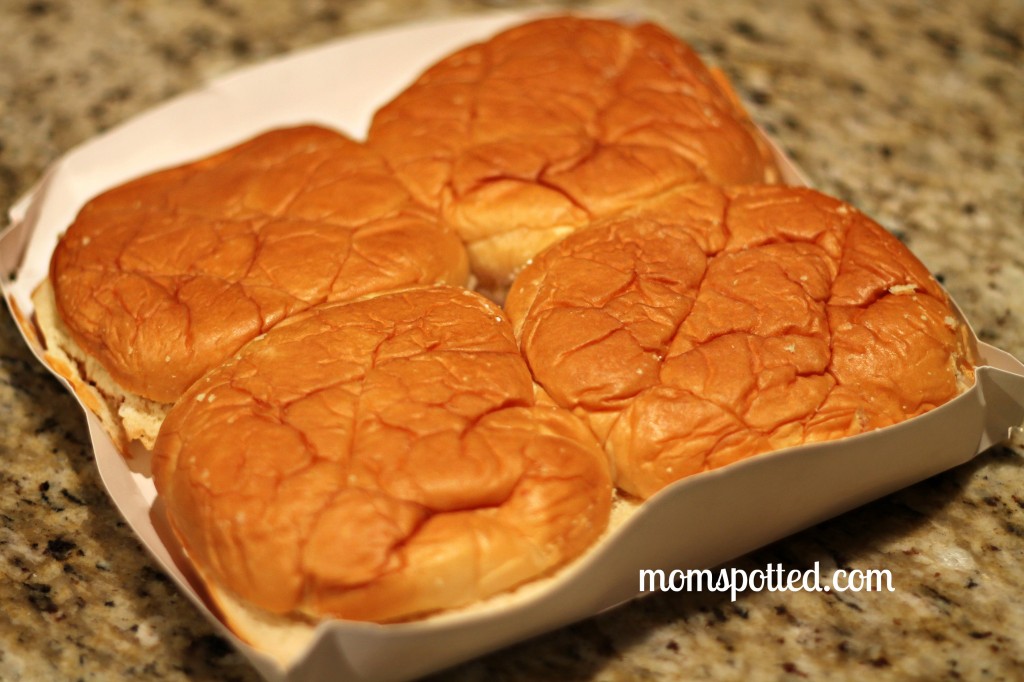 On game nights for our kids I tend to feed the boys early and then I wait for Hubby and eat later. Since I'm still working away at my pregnancy weight we had completely different meals and both were so good.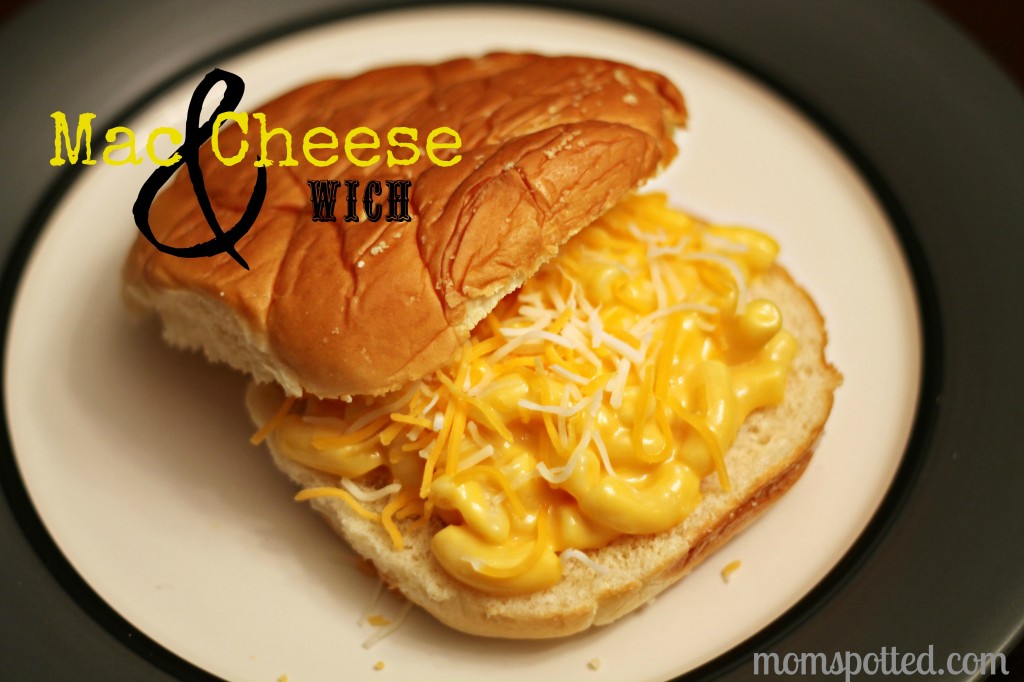 Hubby has some yummy mac & cheese loaded on top of the Sweet Sandwich Buns and sprinkled with cheddar cheese. Shortly after this photo hubby even continued the cheese theme with smashed up cheez-its. I thought crumbled bacon would have been better.
I on the other hand enjoyed a Sweet Sandwich Bun with a piece of grilled chicken with italian seasoning. Then I topped it off with some shredded mozzarella cheese. I also grilled the roll too! It was so yummy!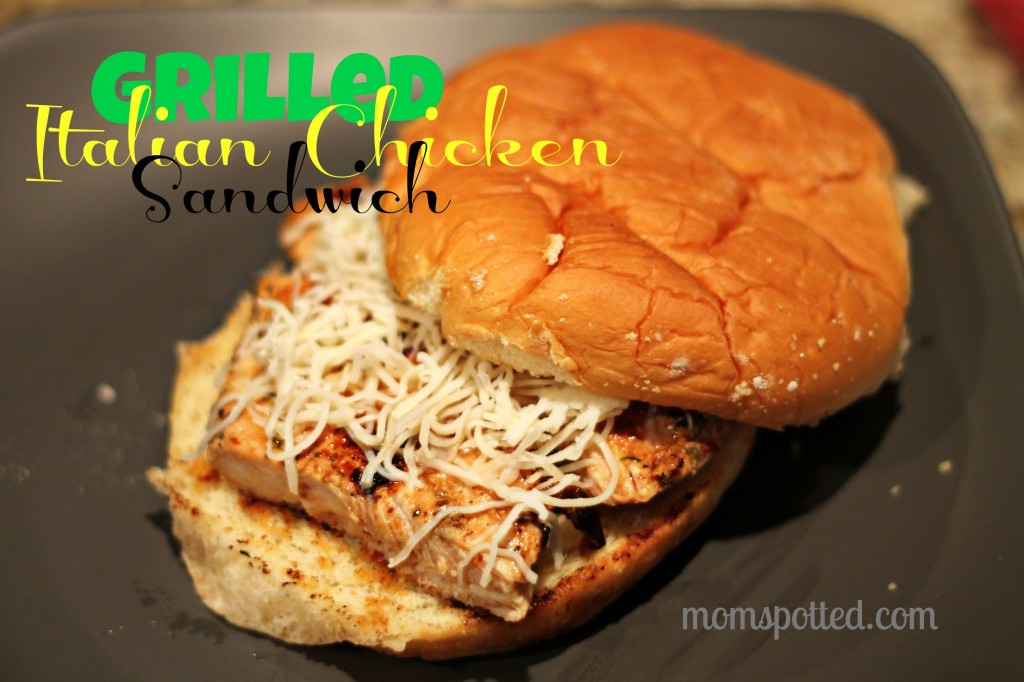 These sandwiches were so easy to prepare and you could easily get everyone at a small gathering their own take and serve filling fun sandwiches. Or put a bunch of different options and see what your kids come up with on their own game night.
KING'S HAWAIIAN has an all-star line-up of sandwich products which includes: Mini Sub Rolls, Sandwich Buns, and Hamburger Buns and Hotdog buns.
Whether you are at your kid's game or the stadium, KING'S HAWAIIAN is a great choice for a family tailgate.
What is your family's favorite part of game day? Comment below and be entered for a chance to win $200 to put towards your next game day event.
This is a sponsored conversation written by me on behalf of Kings Hawaiian. The opinions and text are all mine. Official Sweepstakes Rules.