I can't believe how big my baby is getting and how fast he's growing. This month started off with a bang on teething. Everything and anything he could get in his mouth was there. We tried all sorts of teethers, wet frozen wash clothes, you name it but none of it worked.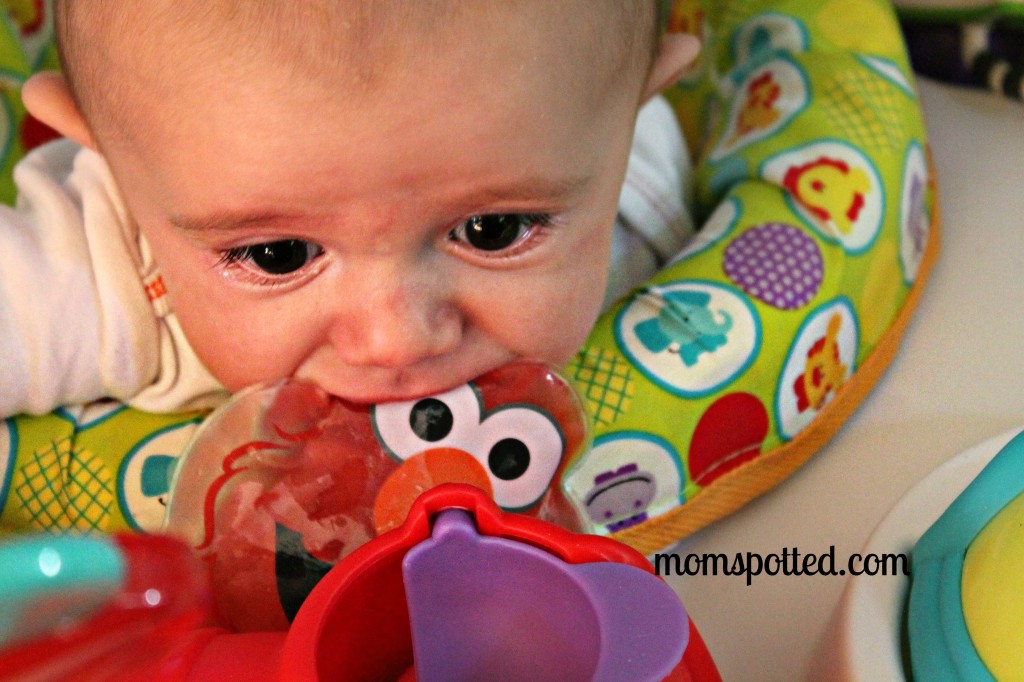 So we've been rather fussy this month. Fussy- but of course still cute.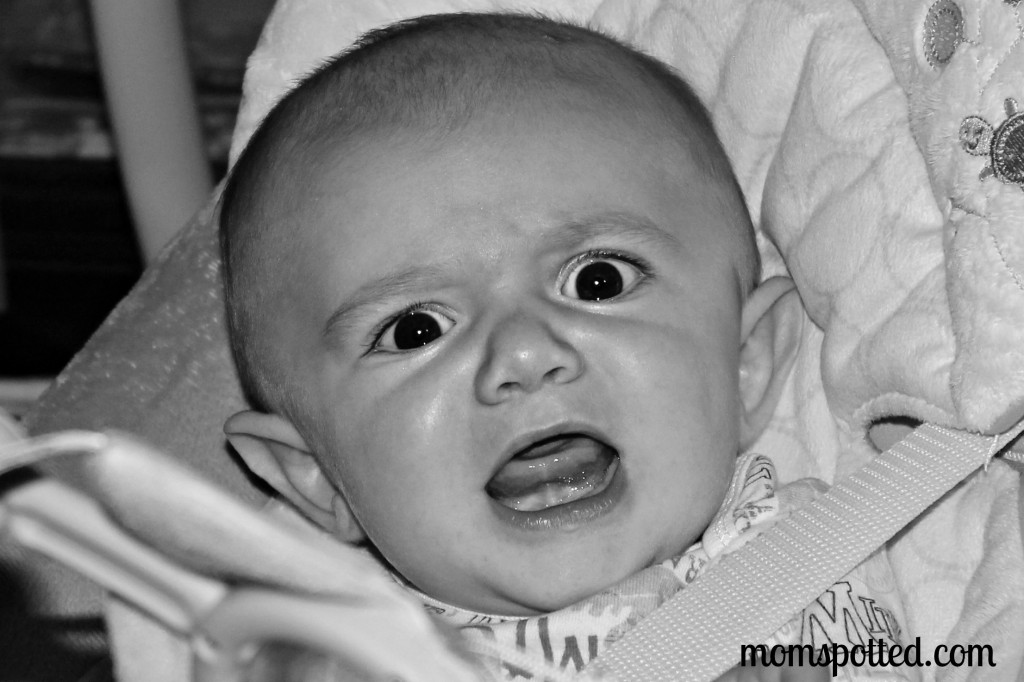 Of course we're keeping the lookout for when one pops up.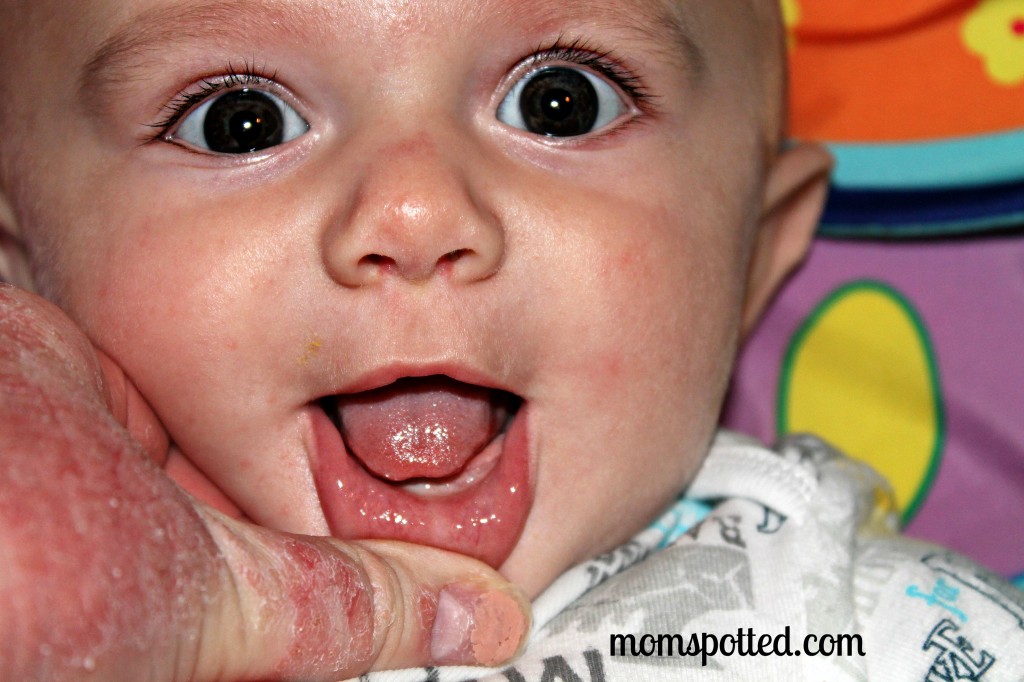 We've totally fallen for the dog. We find him so silly and just watch him. Of course Charlie tries to sneak in kisses if Mommy isn't as fast.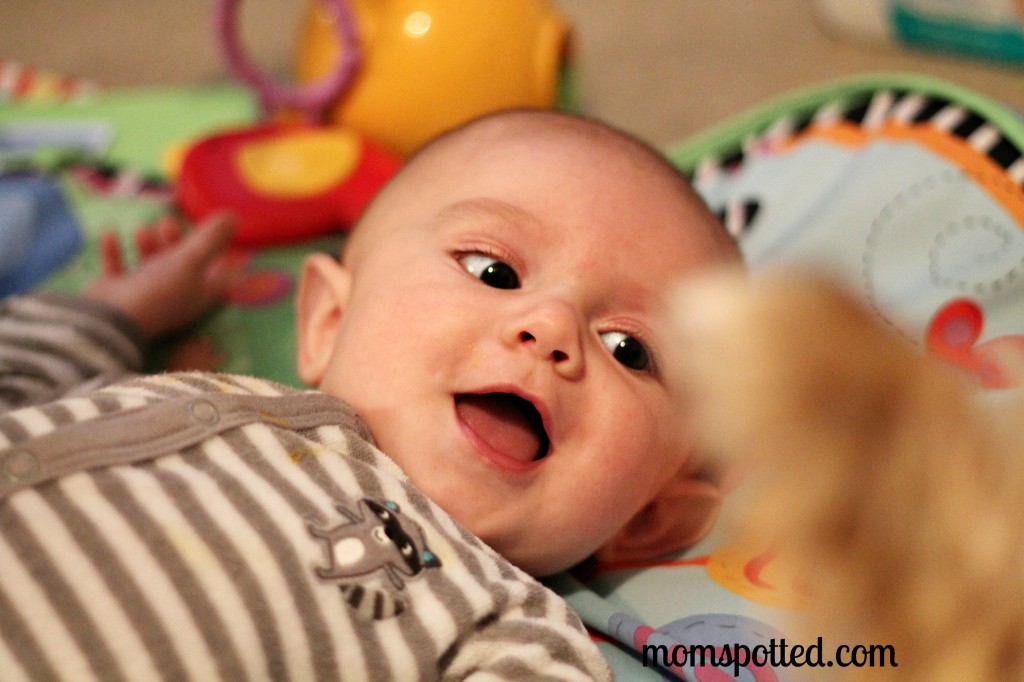 We were sad when the big brothers went away to school.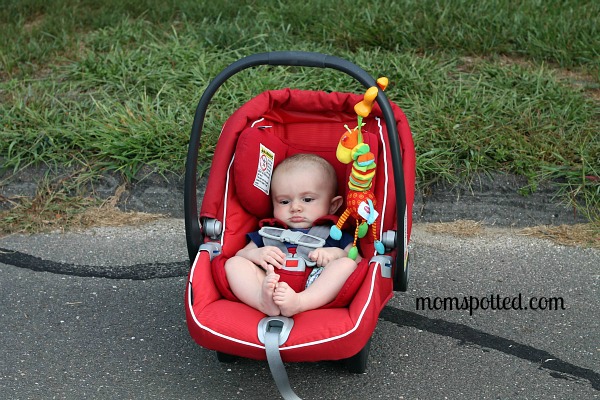 He is so cute and his personality is all over the place. He goes from happy to mad sometimes all at once. These shots were all within a minute and they totally cracked me up.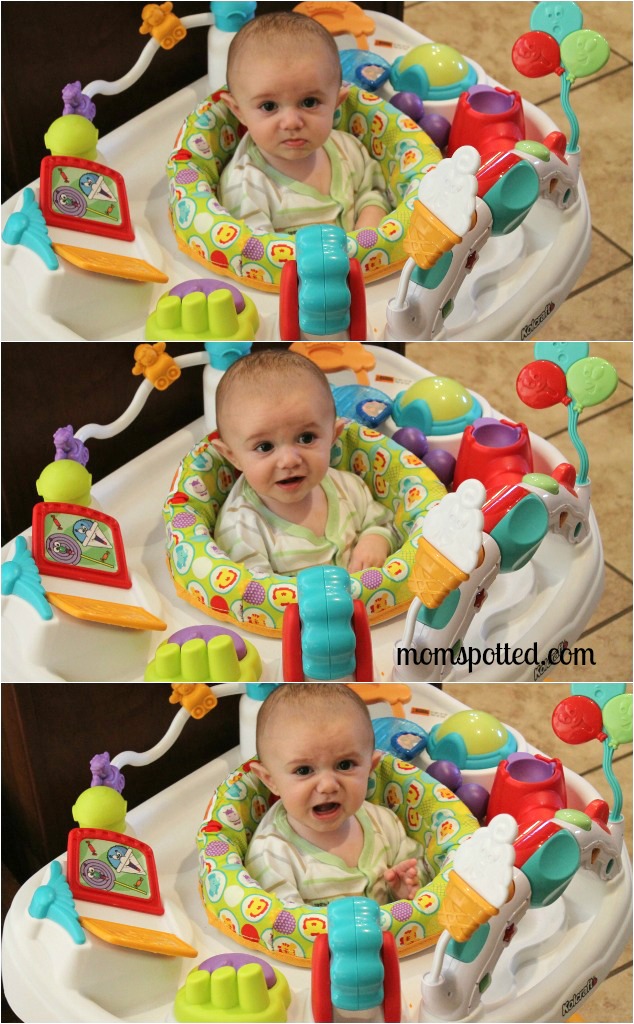 We are growing so big and love our highchair. I caught you making this cute little smirk but my readers think you were just flipping me off. At least that's what they said on facebook.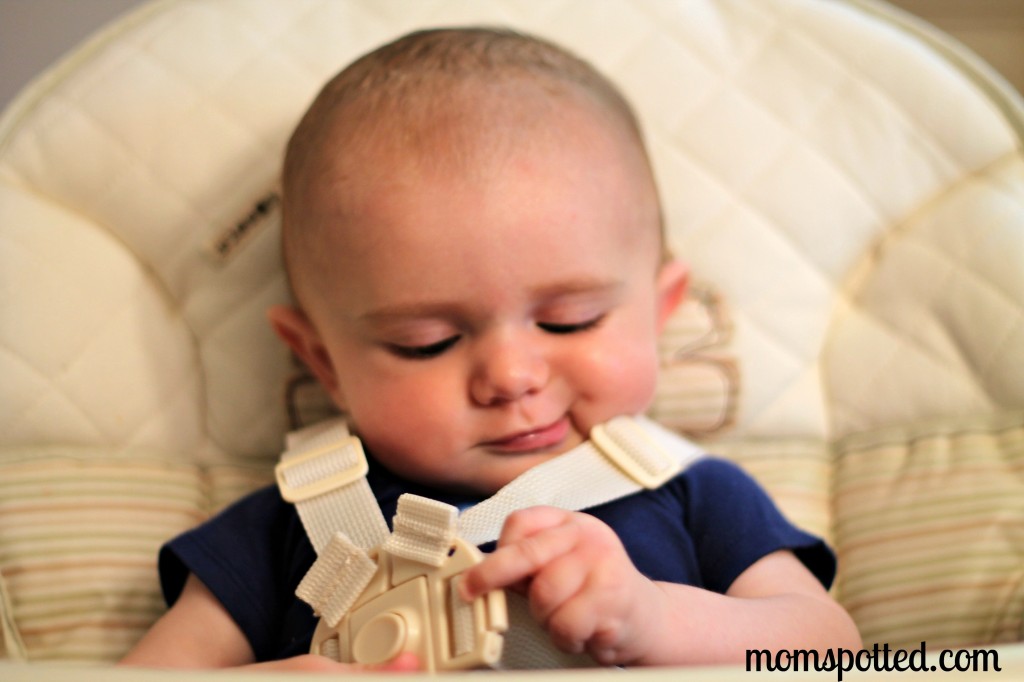 We tried Baby Mum Mum's for the first time. I'm trying to work on more solids and these instantly break down so they are safe as a first solid but Sawyer missed the fact that he needs to hold them himself. We're working on it though.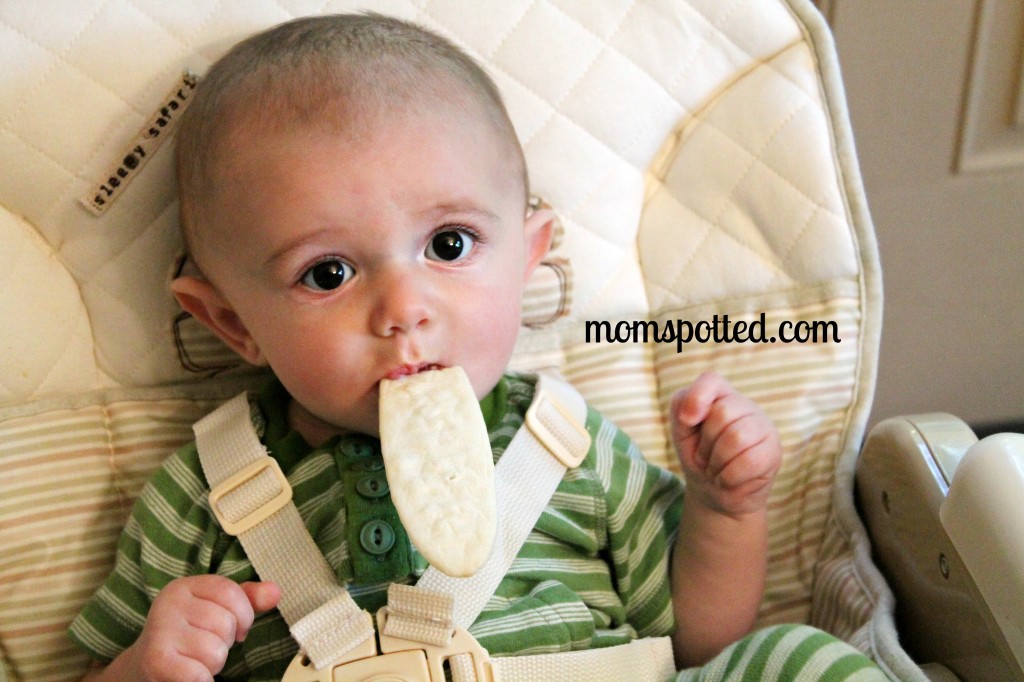 Until next month….
(or lets become friends on facebook and see it daily)