I know, I know I am SOOO late with this. He is practically SIX months and here I am only posting his 5 month photos. I didn't want to skip them all together so here is Month Five.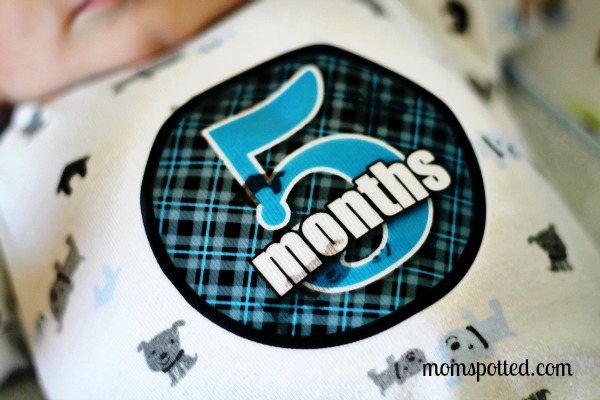 We are SUCH a happy baby. We are also realizing finally that there is a whole world out there to explore and looking into mom's camera is no longer as much fun as it was before.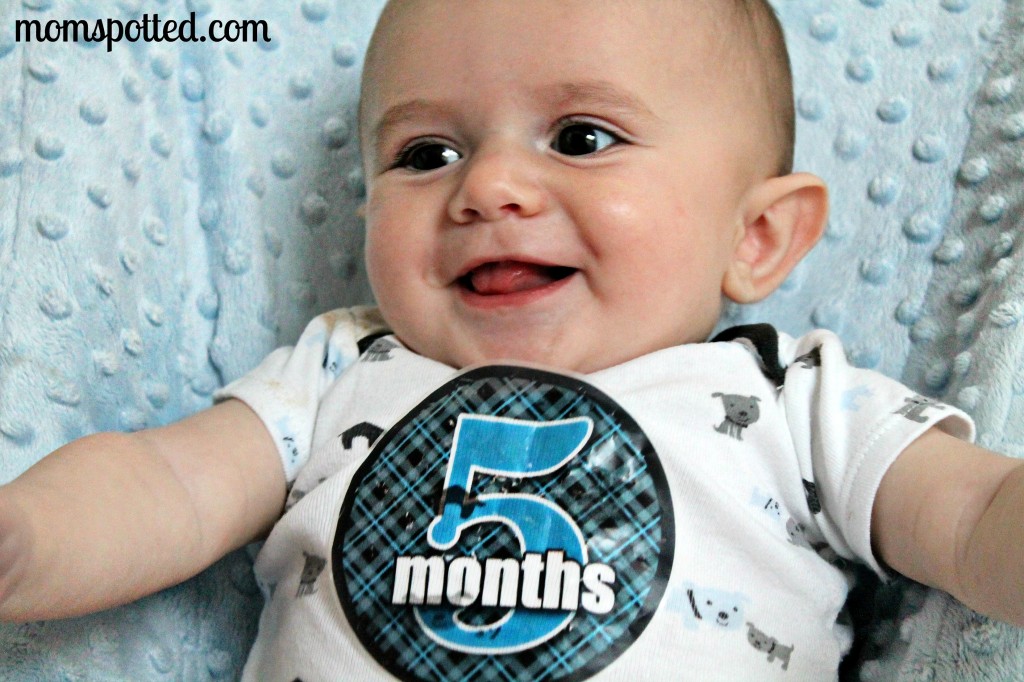 Lots of smiles, but not for the camera.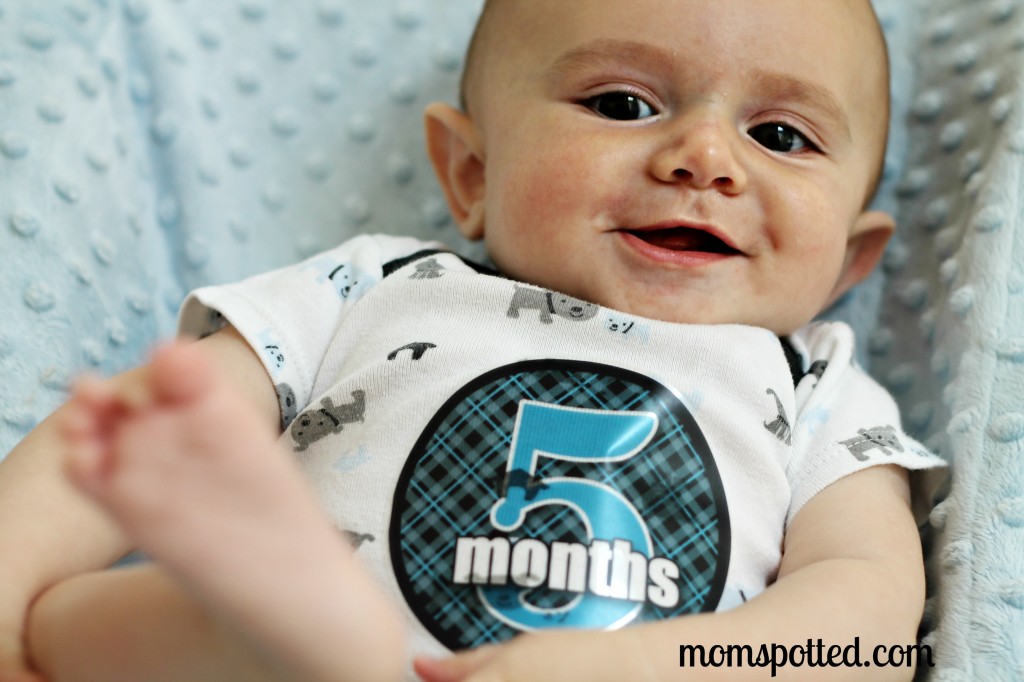 I can't believe how fast he's growing.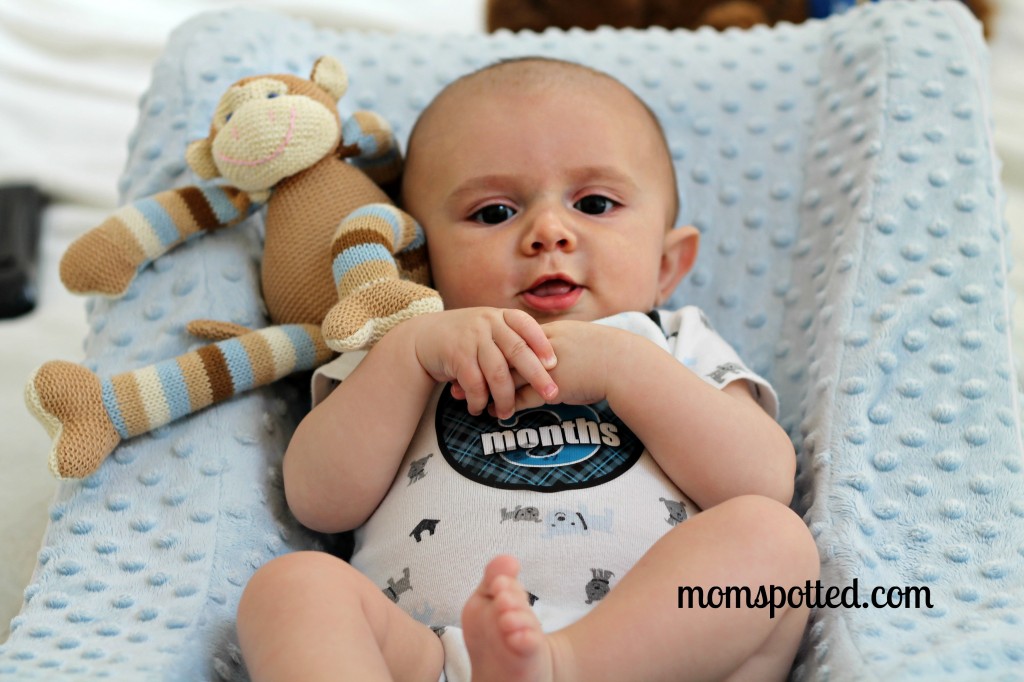 He finally rolled over. Funny enough his delay was my error not his. I just didn't put him down long enough. I placed him on his belly and told Daddy it was never going to happen and before I finished the sentence he did it and smiled at me. It was like he said see- don't worry! We still haven't gone from back to belly though.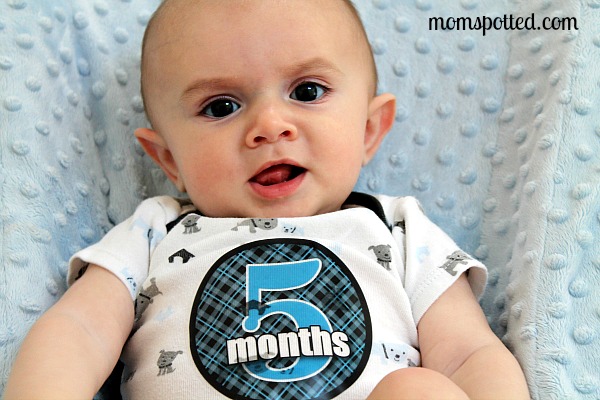 We are finally fitting into some of our 3-6 month clothing. Of course since summer is finally coming to an end and mommy got me so many great summer outfits. They will be good for our Florida trip. Speaking of FL we flew on an airplane for the first time. To Chicago!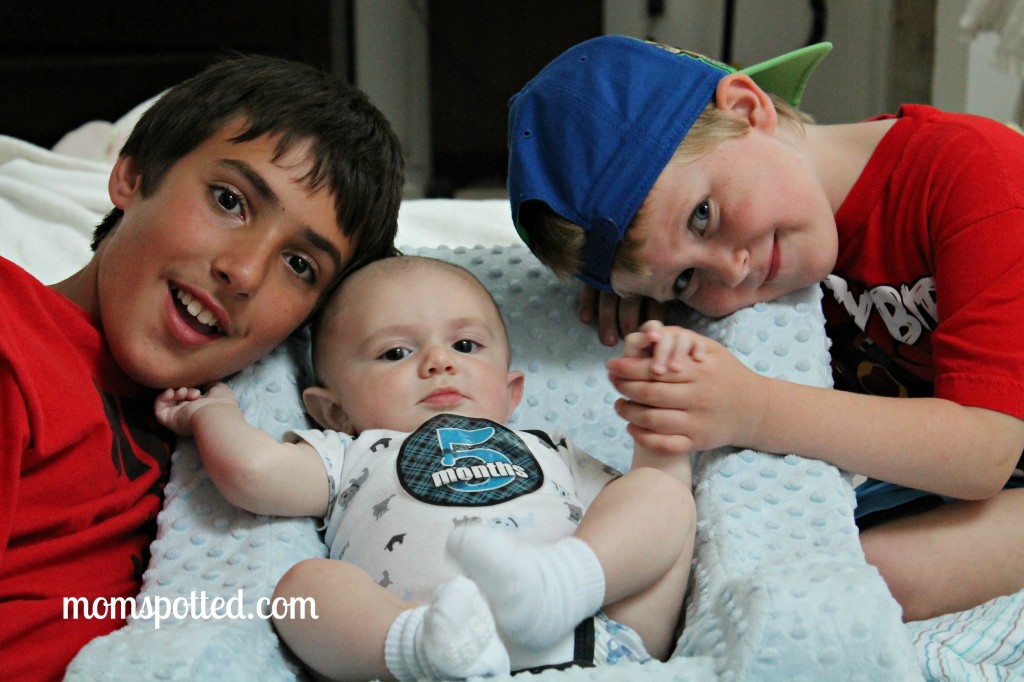 Since my laptop broke I lost all my photos that were on it. I still need to go dig out my CD's and get my past month shots to line them up again. I'll have them next time but for now here are our regular milestone shots.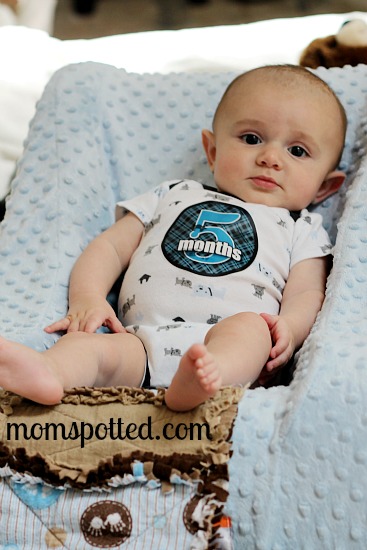 He found being put in the laundry basket silly.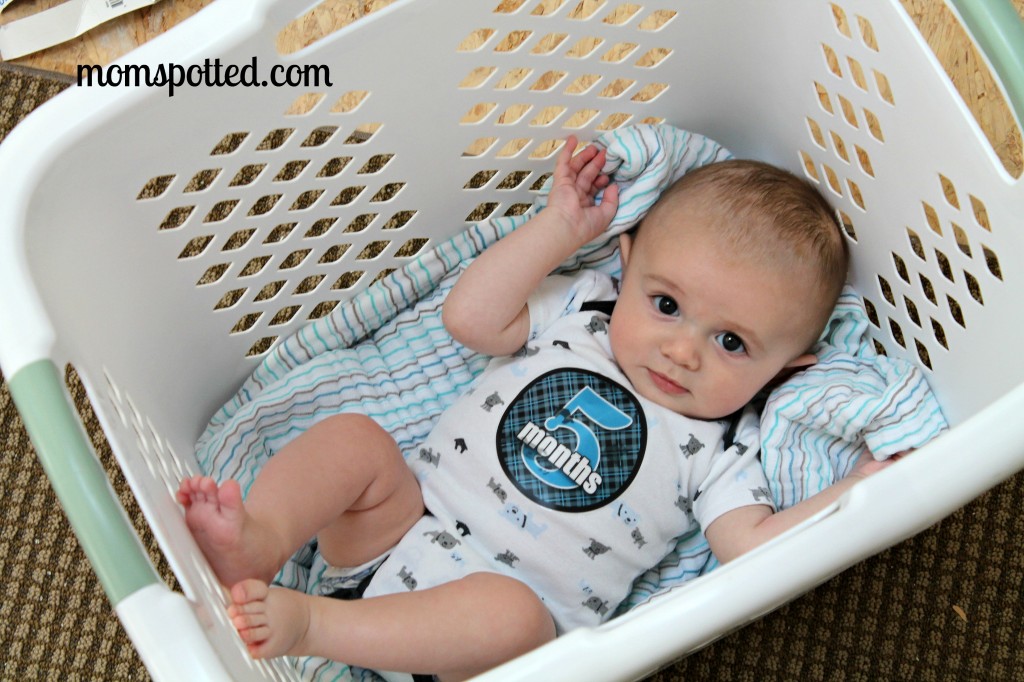 This time he wanted to play with monkey not just sit with him.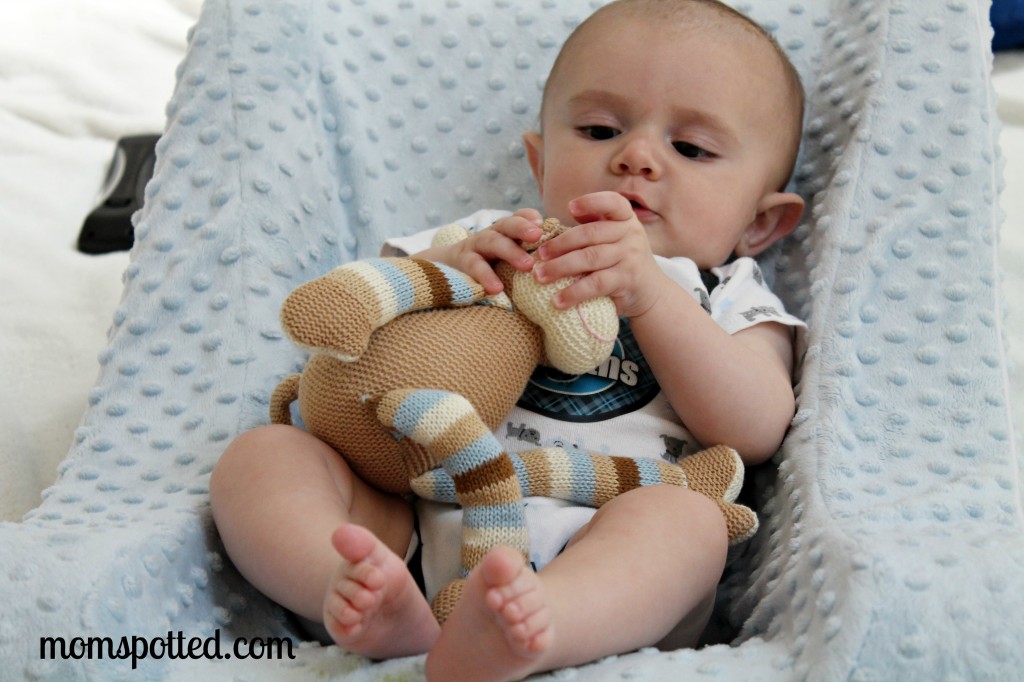 I promise next month won't take so long and I'll dig out all those past pics.